Muhammad cartoon contest: Hundreds expected to march in Pakistan against Netherlands competition
'We can be martyred or arrested, but we will not return until either the cartoon contest is stopped or the Dutch envoy is expelled,' says organiser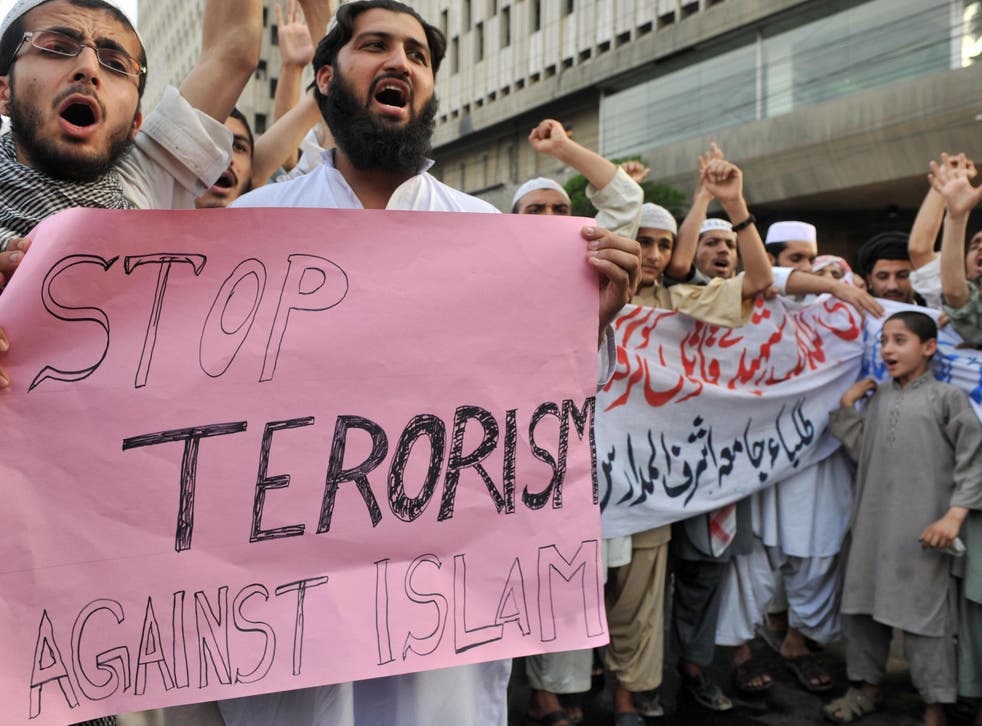 Hundreds of Islamists in Pakistan are planning to march towards Islamabad in protest against a Dutch politician's plans to hold a Prophet Muhammad cartoon competition.
Tehreek-e-Labbaik (TLP), a political party that seeks to punish blasphemy, organised the protest that demands Pakistan sever diplomatic ties with the Netherlands over the contest.
The rally is a key test for Pakistan's newly-elected prime minister, Imran Khan, who was backed by the party in the July 25 vote.
Party for Freedom (PVV) chairman Geert Wilders announced the November contest earlier this year, saying freedom of speech was under threat and critics of Islam were being silenced. The PVV has previously called for the Quran to be banned, while Wilders was convicted in 2016 of inciting racial discrimination.
All physical depictions of God or the Prophet Muhammad are considered blasphemous under mainstream Islamic tradition and cartoons depicting him have previously provoked violence.
Drawings submitted to the competition will be judged by American cartoonist Bosch Fawstin, who won a similar competition in Texas in 2015 that was targeted by two gunmen.
The march against the competition will begin in Lahore and end at an unspecified location in the capital.
"We can be martyred or arrested, but we will not return until either the cartoon contest is stopped or the Dutch envoy is expelled, " TLP leader Peer Afzal Qadri said, according to the Express Tribune.
TLP founder Khadim Rizvi said: "Call back your ambassador and expel the Dutch ambassador from Pakistan."
World news in pictures

Show all 50
Mr Khan has sought international condemnation of the competition, but has resisted demands to expel the Dutch ambassador.
Pakistan's foreign minister Shah Mahmood Qureshi said events such as the cartoon competition "spread hate and intolerance".
Faced with the angry reaction, Dutch Prime Minister Mark Rutte last week distanced his administration from the contest, telling a news conference: "Wilders is not a member of the [Dutch] government. The competition is not a government initiative."
He said WIlders intention was "not to have a debate about Islam", but instead to be "provocative". But he defended Wilders's right to hold the contest on the grounds of freedom of expression.
Wilders condemned the remarks, saying they showed "we are ruled by Islam cuddlers". The contest was not meant as a provocation "but to show that we do not bargain with our freedom", he claimed.
Join our new commenting forum
Join thought-provoking conversations, follow other Independent readers and see their replies