'Mummified' German sailor found on yacht 'had only been dead for a week', autopsy suggests
Manfred Fritz Bajorat was identified from documents found on the boat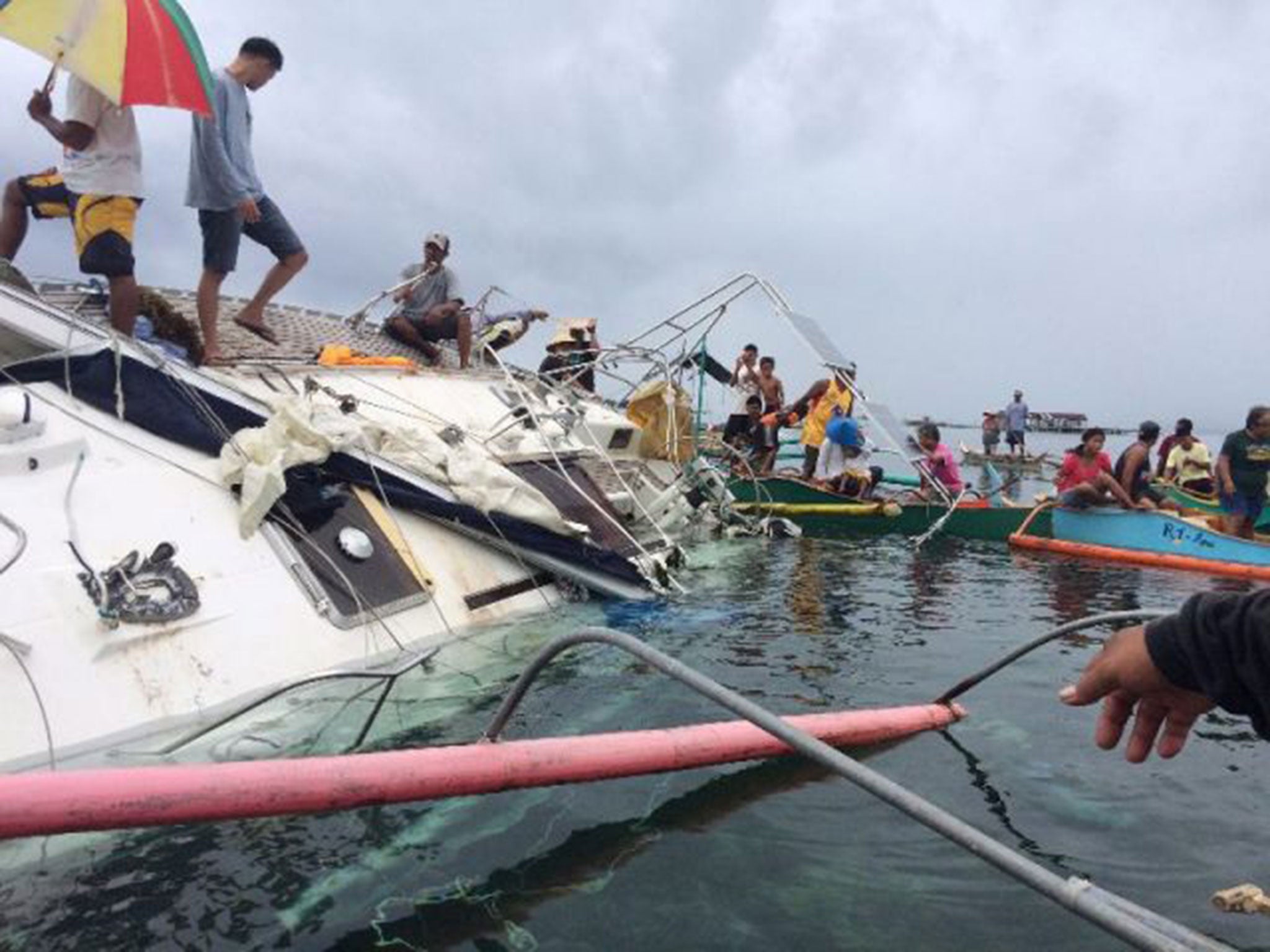 The German sailor whose "mummified" body was found on board a drifting yacht may have only been dead for a week, a new autopsy has suggested.
The body of Manfred Fritz Bajorat was found in February by fishermen around 60 miles off the coast of Barabo in the southern Philippines, and later identified by officials from documents found on the boat.
Dry, salty conditions were attributed to the "mummified" state his body was found in; slumped over a table used for charts with a transmitter handset just inches away from his hand.
WARNING: Some readers may find the below image upsetting
National police spokesman Chief Superintendent Wilben Mayor told the AFP news agency: "The cause of death is acute myocardial infarction based on the autopsy by (the) regional crime laboratory.
"The German sailor is estimated to have been dead for more or less seven days."
It is currently unclear as to how Mr Bajorat's body would have changed state so dramatically in such a short space of time.
Mr Bajorat had been reportedly sailing around the world on his yacht, Sayo, for the past 20 years.
While reports suggested he had not been sighted since 2009, a friend told the media that he had heard from him in 2015 via Facebook.
Dr Mark Benecke, a forensic criminologist in the German city of Cologne, told the Bild newspaper that the way he was sitting "seems to indicate that death was unexpected, perhaps from a heart attack."
Join our commenting forum
Join thought-provoking conversations, follow other Independent readers and see their replies