Muslim gymnast Farah Ann Abdul Hadi criticised for 'revealing' leotard worn in double-gold win – but her supporters are out in force
The gymnast won six medals, including two golds, at last week's Southeast Asian Games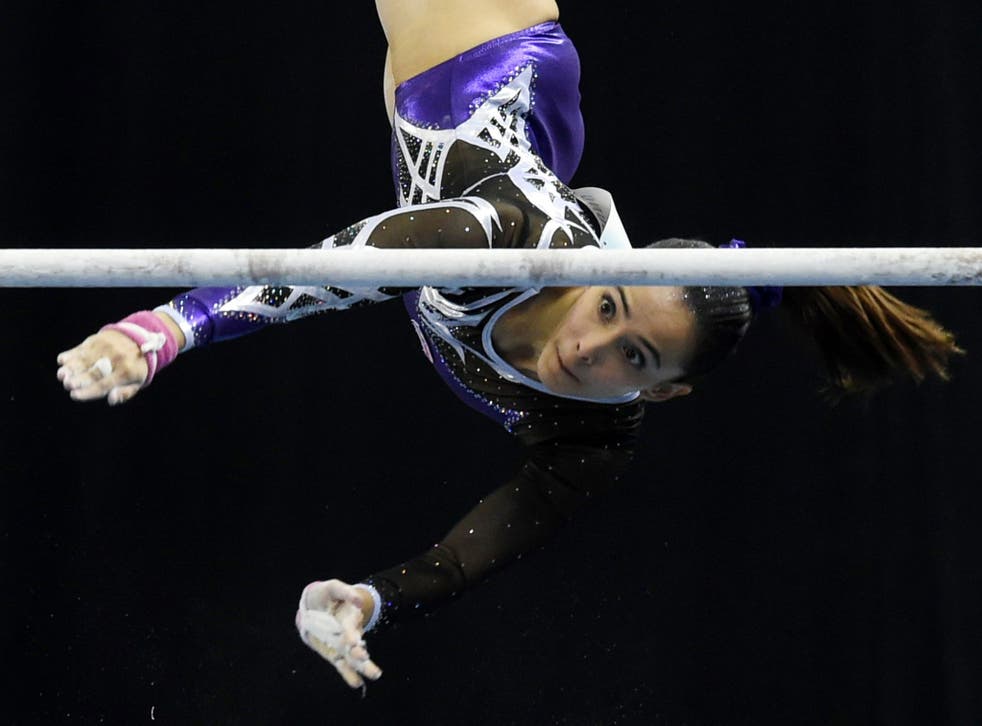 A Muslim Malaysian gymnast has been fiercely defended by her fans and supporters after she was criticised for wearing a "revealing" leotard at the Southeast Asian (SEA) Games last week – where she took home two gold medals.
Farah Ann Abdul Hadi, 21, who won six medals in total, was slammed by some users on Facebook for wearing a leotard that revealed the shape of her "aurat", which refers to genitalia and other areas of the body, such as thighs, which can be required to be covered according to Islam.
Hadi received the criticism despite the wearing the same shaped leotard as her competitors and as her female team members, which is the customary sportswear for female gymnasts.
Senior Islamic cleric Perak Mufti Tan Sri Harussani Zakaria supported critics and suggested that gymnastics is not an appropriate sport for Muslim women.
"If Muslim women want to participate in gymnastics, they have to find outfits which cover the 'aurat' and this, in turn, might not be suitable for the sport," he told publication Astro Awani. He also said Muslim men playing football should have to wear shorts that cover their knees in accordance with "aurat".
But many have jumped to Hadi's defence, by far outnumbering her critics.
Malaysia's minister for youth and sports, Khairy Jamaluddin, tweeted: "In gymnastics Farah wowed the judges and brought home gold. In her deeds only the almighty judges her. Not you. Leave our athletes alone."
Hadi has remained defiant throughout the criticism and tweeted "Empty cans make the most noise," while a Facebook group has sprung up in her support, amassing 17,000 likes in a matter of days.
She thanked her supporters in the group, writing: "I would just like to express my sincerest gratitude to all of you who have been supporting me. It is such an overwhelming feeling to have had such a great and positive response from all of you. Thank you so much."
The Malaysian Chinese Association (MCA) vice president Datin Paduka Chew Mei Fun said that Hadi should be celebrated for winning six medals at the SEA Games, instead of being taunted for her sportswear.
She also hit back at Harussani Zakaria's comments regarding "aurat", stating: "Let it be known that Arab countries and Muslim footballers in all continents across Europe, Africa and Asia have participated successfully in Fifa's World Cup wearing short pants."
Register for free to continue reading
Registration is a free and easy way to support our truly independent journalism
By registering, you will also enjoy limited access to Premium articles, exclusive newsletters, commenting, and virtual events with our leading journalists
Already have an account? sign in
Register for free to continue reading
Registration is a free and easy way to support our truly independent journalism
By registering, you will also enjoy limited access to Premium articles, exclusive newsletters, commenting, and virtual events with our leading journalists
Already have an account? sign in
Join our new commenting forum
Join thought-provoking conversations, follow other Independent readers and see their replies