Philippines: Muslims 'being profiled' under martial law
President Duterte's security forces are engaged in fighting with militants in a bid to track down Isis 'sympathisers'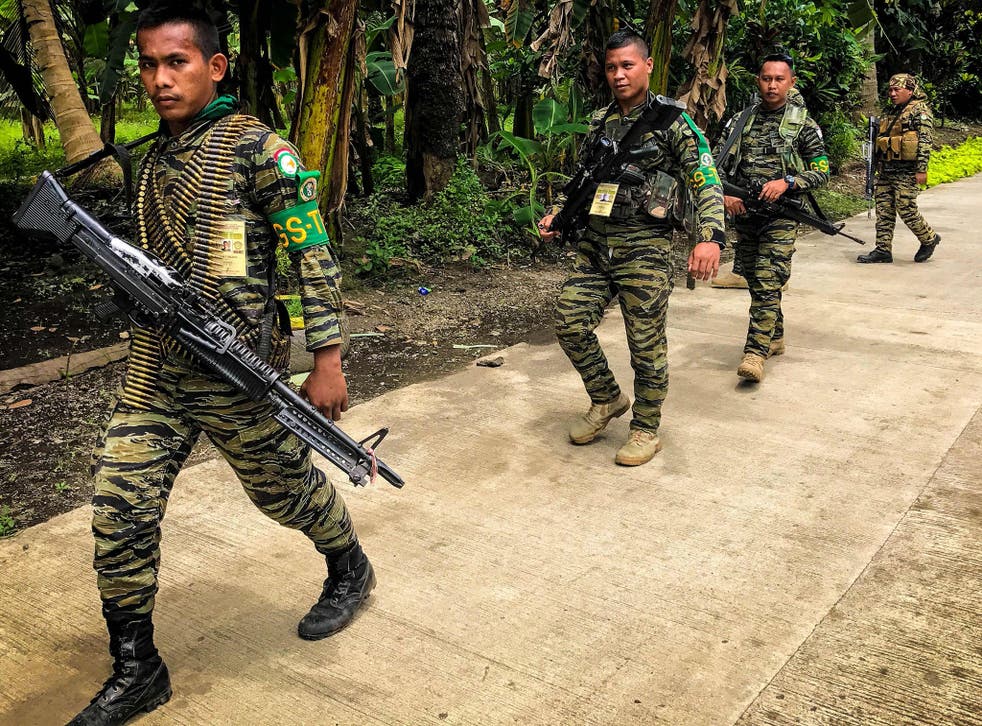 Muslims on the island of Mindanao in the Philippines are being profiled by President Rodrigo Duterte's security forces as the government battles pockets of Islamist militants that have pledged allegiance to Isis.
Mindanao, the Philippines' large southern island, is home to the vast majority of the country's Muslim population.
President Duterte declared martial law on the island on 23 May and police have since been engaged in battles with militants for control of Marawi City – the largest city on the island.
According to the formerly UN-affiliated news network IRIN, security forces say they have regained control of all but two areas of the city, but the president has extended the period of martial law to the end of the year to allow his forces to track down radical Islamists police believe may be attempting to blend in with the local population.
"We have to profile the Muslim areas," said police superintendent Roy Ga of Iligan City in the north of the island.
"This conflict in Marawi, unfortunately, it is being committed by Muslims, so we have to make sure there are no sympathisers with the terrorists in this area."
According to IRIN, the island's residents have been asked to co-operate with security forces and to report any suspects, even though this can lead to false alarms.
In Iligan City a 9pm curfew is in place and people moving around the city must pass through police checkpoints where driving licences are checked against wanted posters of mugshots of 30 "local terrorists".
Currently a significant proportion of the island's inhabitants are thought to support efforts to track down the militants.
One woman, named Mary Ann, who had brought out tea and snacks for security teams combing her neighbourhood, told IRIN: "If you talk to the people out here helping the authorities, you will see it is Christians and Muslims out here together. It is the only way we will all get through this mess."
But rights groups have expressed fears the profiling could worsen the conflict if security forces abuse their powers.
Human Rights Watch has said that "martial law threatens [an] escalation of abuses", and "raises grave concerns of ever-widening human rights violations in the country".
Rights groups have also raised concern over President Duterte's bloody crackdown on drugs in which at least 7,000 are estimated to have been killed.
Speaking about the extension of martial law to the end of 2017, Risa Hontiveros, a high profile politician who voted against the move, said: "I do not trust a government that has played God with the lives of 8-12 thousand Filipinos to wield martial law judiciously."
World news in pictures

Show all 50
At least 360,000 have fled their homes as the fighting against militants on Mindanao continues, and air strikes have destroyed entire areas of Marawi City, according to a report published by the UN's emergency aid body OCHA on 7 August.
The government has failed to come to agreement with the main insurgent groups, including the Moro Islamic Liberation Front (MILF).
But this week MILF launched attacks against a splinter faction that had pledged allegiance to Isis.
Join our new commenting forum
Join thought-provoking conversations, follow other Independent readers and see their replies