AP journalist arrested while reporting on Myanmar protests
Thein Zaw is believed to be in the notorious Insein Prison
Joanna Taylor
Monday 01 March 2021 17:07 Comments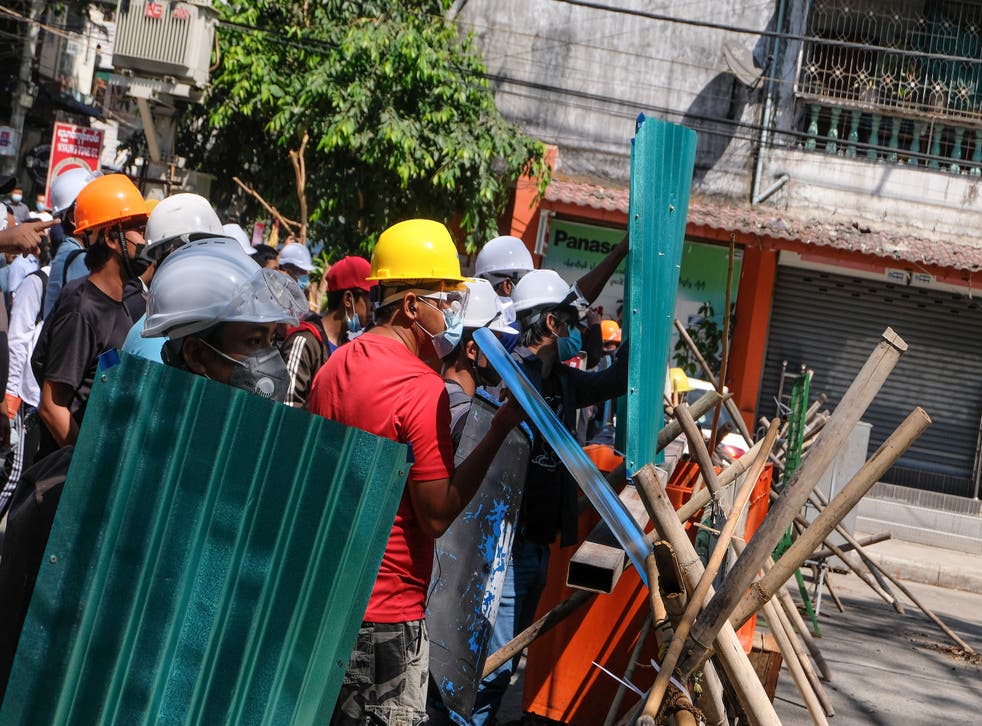 An Associated Press journalist has been arrested while covering protests against the military coup in Myanmar.
Thein Zaw, 32, was detained and taken into custody with a number of others shortly after police charged at a crowd of protesters gathered at the Hledan Centre intersection in Yangon on Saturday morning.
He remained detained on Sunday and is believed to be in Insein Prison, one of the most notorious jails in South-East Asia, known for housing political prisoners in brutal conditions.
"The Associated Press calls for the immediate release of AP journalist Thein Zaw, who was detained in Myanmar while doing his job, Ian Phillips, AP vice president for international news, said.
"Independent journalists must be allowed to freely and safely report the news without fear of retribution. AP decries in the strongest terms the arbitrary detention of Thein Zaw."
The Foreign Correspondents Club of Myanmar also demanded Zaw's immediate release.
"The FCCM calls for immediate and unconditional release of Thein Zaw and other detained journalists, and urges all relevant authorities to ensure the safety and security of the journalists who are performing their professional duties covering the ongoing protests in the country," it said.
Police have cracked down on protesters in recent days. 18 people were killed and more than 1,000 more injured on Sunday after police opened fire on a crowd of protesters in Yangon, according to the UN Human Rights Office.
It was the deadliest day since protests against the military coup began.
The military declared a state of emergency and removed Aung San Suu Kyi's government from power on 1 February.
They then tried to effectively ban peaceful public protests in Yangon and Mandalay, the country's two biggest cities.
Protests against the coup have prevailed, in spite of intense police pressure. 1,132 people have been confirmed arrested, charged or sentenced since they began, including Zaw.
In May 2019, two Reuters journalists, Wa Lone and Kyaw Soe Oo, were released after spending 500 days in jail after working on an investigation into the killing of 10 Rohingya Muslim men and boys in a village in Myanmar's Rakhine state.
Register for free to continue reading
Registration is a free and easy way to support our truly independent journalism
By registering, you will also enjoy limited access to Premium articles, exclusive newsletters, commenting, and virtual events with our leading journalists
Already have an account? sign in
Join our new commenting forum
Join thought-provoking conversations, follow other Independent readers and see their replies