Myanmar election: Dead NLD candidate still wins seat as Aung San Suu Kyi's party rushes towards power
The latest results suggest the NLD will take a landslide victory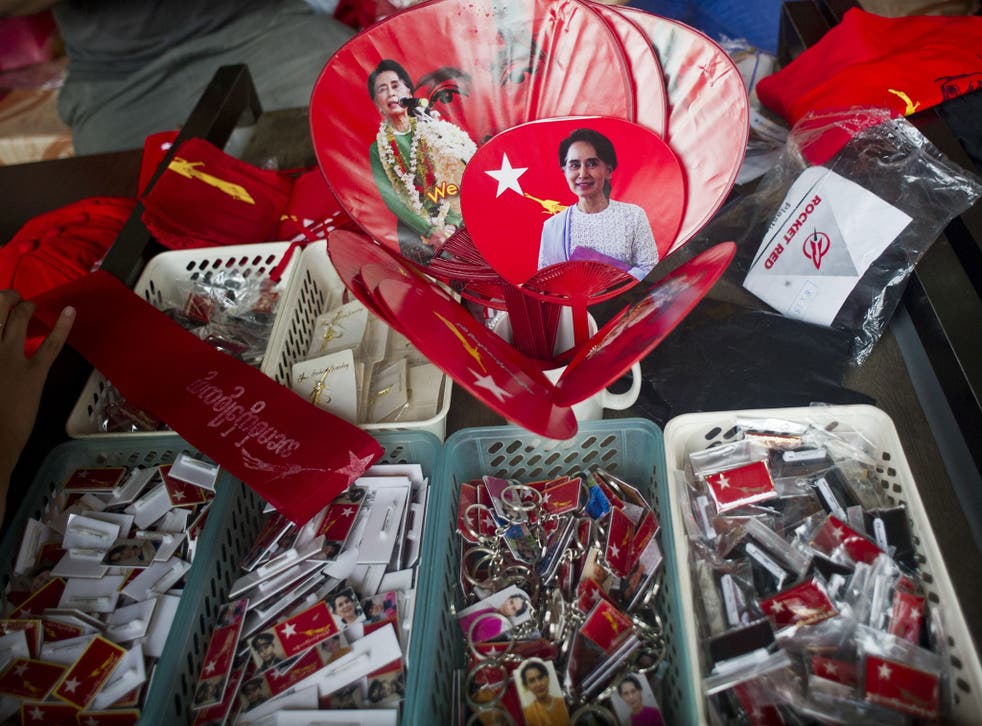 Aung San Suu Kyi appears set for a landslide victory in the Burmese elections, as the latest results showed victories for her National League for Democracy across regional and national levels.
So sweeping was support for the NLD that a candidate for the Sagaing regional parliament was voted in by an overwhelming majority – despite dying two days earlier.
U Soe Myint, the NLD's candidate for Myinmu Constituency 1 in the largely rural north-western region, was reportedly singing the party's song when he suffered a heart attack on Friday.
The 54-year-old was believed to have high cholesterol, the party said in a statement, though it was not known whether he suffered from heart disease.
Khin Maung Thein, the NLD's candidate for the Sagaing lower house, told Myanmar Eleven the incident "does not affect our overall campaign".
"When the campaign vehicle arrived in front of the old people's home, he suffered a heart attack," he said, adding: "We are very sorry to lose our comrade."
It was reportedly too late to replace the candidate or remove him from the ballot, and he went on to win the seat posthumously. The seat is expected to be taken up by the candidate for the military-backed USDP, however, who received the second-largest number of votes.
Results continued to come in from across the country on Tuesday 10 November, two days after polls closed on Sunday.
Speaking to the BBC, Ms Aung San said she believed her party had won approximately 75 per cent of the available seats – enough to give them a ruling majority in spite of a quarter of parliamentary positions being reserved for the military.
In pictures: General elections in Myanmar

Show all 10
The election commission said on Tuesday that the NLD had won 78 of the 88 seats so far declared in the 440-strong lower house. None have yet been declared for the upper house.
In regional assemblies, Ms Suu Kyi's party has taken 97 of the 107 seats declared so far, to the UDSP's three.
"The difference between the parties is huge. It's a clear win," said Sitida, a 37-year-old Buddhist monk in the central city of Mandalay who marched in the country's 2007 "Saffron Revolution" protests that were bloodily crushed by the junta.
Speaking to the Reuters news agency, he said there was no option now but for the military to accept an NLD victory and negotiate a retreat from politics.
Register for free to continue reading
Registration is a free and easy way to support our truly independent journalism
By registering, you will also enjoy limited access to Premium articles, exclusive newsletters, commenting, and virtual events with our leading journalists
Already have an account? sign in
Register for free to continue reading
Registration is a free and easy way to support our truly independent journalism
By registering, you will also enjoy limited access to Premium articles, exclusive newsletters, commenting, and virtual events with our leading journalists
Already have an account? sign in
Join our new commenting forum
Join thought-provoking conversations, follow other Independent readers and see their replies