Kim Jong-un's aunt: Mystery deepens over role of Kim Kyong-hui in her husband Jang Song-thaek's death
As she returns to official engagements, speculation mounts that she condoned the execution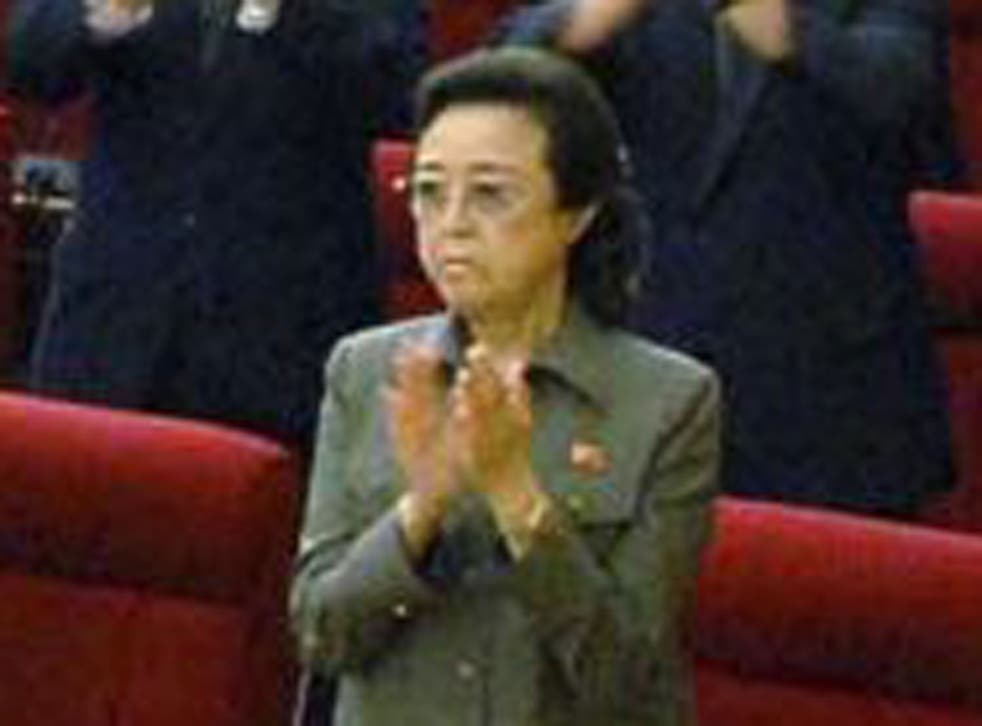 Kim Kyong-hui, the wife of North Korea's de facto second-in-command, Jang Song-thaek, appears to be safe, deepening the mystery over her apparent role in his execution and adding to speculation that she condoned it.
Pyongyang on Friday announced that Mr Jang had been executed for plotting to overthrow the leadership of his nephew, Kim Jong-un. Some analysts believe that Mr Kim and Mr Jang's wife ordered him killed.
The younger sister of late leader Kim Jong-il, 67-year-old Kim Kyong-hui is a powerful force in her own right: a four-star army general who is also secretary of the ruling Workers' Party. She is thought to be in poor health but retains her most senior posts.
Although she disappeared from public view after her husband was arrested, South Korean media reports say she has now returned to official engagements and attended a funeral for a senior party official at the weekend.
Suspicions that Ms Kim gave the nod to her husband's ousting have been strengthened by the odd accusation of "womanising" that was added to Mr Jang's long charge sheet at a special military tribunal last week.
"I think that Auntie Kim was the main catalyst of the purge," said Leonid Petrov, a North Korea expert at the Australian National University. "But it also played well for Kim Jong-un, who needs a scapegoat on which all the mistakes of [his father] Kim Jong-il could be blamed."
Mr Jang and his wife are reported to have lived apart for years in an estrangement that deepened after Kim Jong-il died in 2011. As one of a handful of people besides Kim Jong-un descended from North Korea's revered founder, Kim Il-sung, Ms Kim is considered untouchable.
South Korea's Unification Ministry said it was "closely monitoring" the situation for any signs that Mr Jang's disposal has triggered purges, or worse. The violence of the ousting has set both North and South Korea on edge –which may have been the point.
"Now the elites are petrified and disciplined, while the people know who to blame for the past famine and economic instability," Mr Petrov said.
Register for free to continue reading
Registration is a free and easy way to support our truly independent journalism
By registering, you will also enjoy limited access to Premium articles, exclusive newsletters, commenting, and virtual events with our leading journalists
Already have an account? sign in
Register for free to continue reading
Registration is a free and easy way to support our truly independent journalism
By registering, you will also enjoy limited access to Premium articles, exclusive newsletters, commenting, and virtual events with our leading journalists
Already have an account? sign in
Join our new commenting forum
Join thought-provoking conversations, follow other Independent readers and see their replies