Narendra Modi admits he has a wife - but says he knows little about her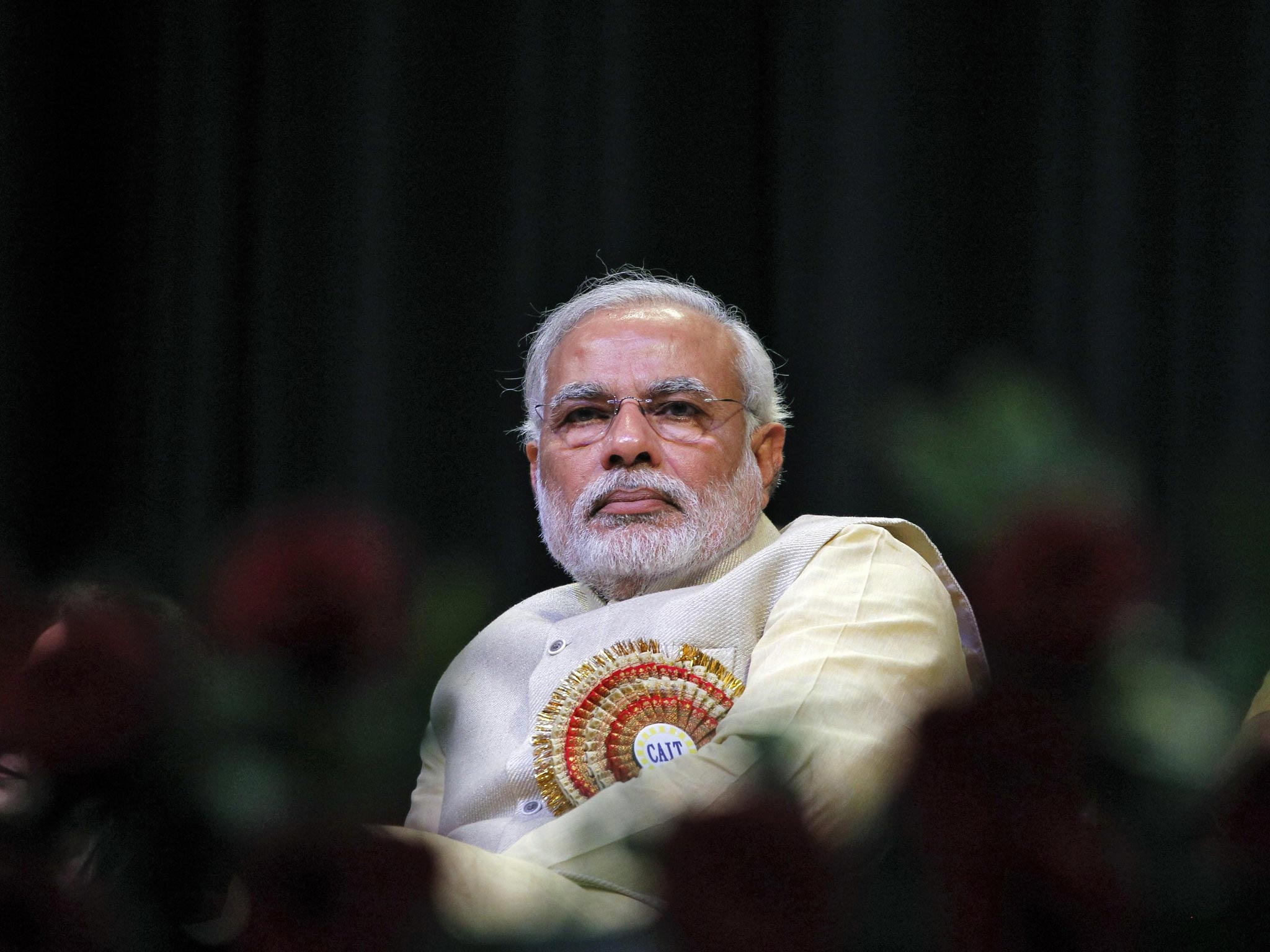 The man many believe could be India's next prime minister has finally confirmed he is indeed married – even though he knows little about his wife.
Narendra Modi, of the Bharatiya Janata Party, has long avoided answering questions about his private life. Yet it was frequently reported he had an arranged marriage at the age of 17 – something highly common in India – which soon ended. It was claimed Mr Modi never had a formal divorce.
He spent spent much of his life working for the BJP and a right-wing Hindu organisation that puts a prize on celibacy. He once told an interviewer that he enjoyed loneliness.
When Mr Modi filed his declaration papers this week at Vadodara in Gujarat, he wrote the name "Jashoda" in a column regarding his marital status. He said he had no details as to her address.
Mr Modi's wife, Jashoda Chiman Modi, a retired schoolteacher, lives on a pension, according to an interview she gave to an Indian newspaper earlier this year. She said Mr Modi left her after three years and they parted amicably.
"Narendra was married to Jashodaben Chiman Modi at a very young age by our parents, but it was only a formal ritual as Narendra left the house in those days itself," Mr Modi's older brother, Som, said in a statement, according to Reuters.
Whether this has any impact on the election is yet to be seen. Women are an increasingly increasingly important voting block, making up 48 percent of the electorate this year as compared to 38 per cent when data was first collected in 1957.
Mr Modi's opponents claimed his refusal to acknowledge his wife revealed a poor attitude to women.
Meanwhile, Mr Modi's main rival, Rahul Gandhi, of the Congress party, last month confirmed he remained a bachelor and told and interviewer he had little time for a life away from politics. He said: "When I find the right girl, I will get married."
Join our commenting forum
Join thought-provoking conversations, follow other Independent readers and see their replies