Nasiruddin Haqqani: Senior leader of Taliban-linked militant group 'shot dead' in Pakistan
Elder brother of Sirajuddin Haqqani acted as a conduit for the group to elements within al-Qa'ida
Andrew Buncombe
Monday 11 November 2013 12:40 Comments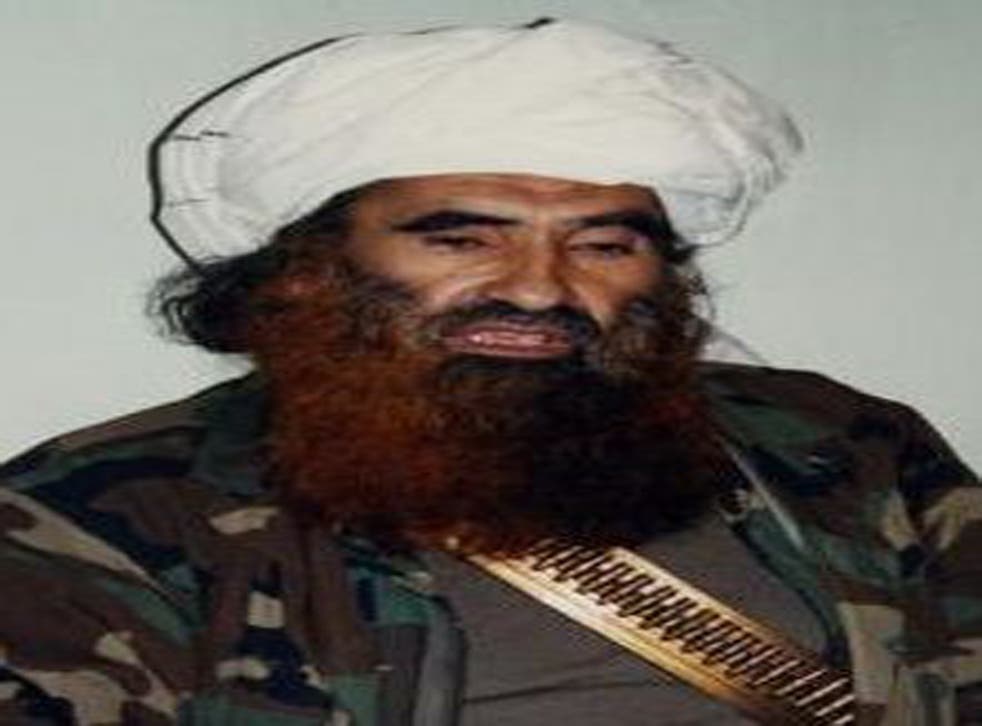 The man said to be the main financier of the Taliban-linked Haqqani network militant group has been shot dead in Pakistan.
Nasiruddin Haqqani, the elder brother of Sirajuddin Haqqani, who has run the cross-border militant outfit with his father, Jalaluddin, was apparently shot dead near in Islamabad at the weekend. A funeral is due to take place in the town of Miran Shah on Monday.
"Nasiruddin Haqqani was killed in Islamabad while travelling in a car with a few other unidentified people," a Taliban source told the Reuters news agency. "His body has been moved to North Waziristan."
Nasiruddin Haqqani, who was aged in his 30s, was said to be one of the main financiers of the network and had close links to various groups in the Gulf. Said to be fluent in Arabic, Nasiruddin Haqqani acted as a conduit for the group to elements within al-Qa'ida.
In June 2010, the United States treasury department sanctioned Mr Nasiruddin and two other Afghans as "specifically designated global terrorists" for their work as senior leaders and financiers for the Taliban and the affiliated Haqqani network.
Reports said that Nasiruddin Haqqani was shot at Bhara Kahu, on the outskirts of Islamabad. It remains unclear what the militant was doing in Islamabad, but his presence in the Pakistan capital will fuel much speculation.
The Haqqani network has its origins in the US-financed guerilla operations against the Soviet regime in Afghanistan. Since then, the powerful militant group has focussed on targeting US troops in Afghanistan and has been blamed for a series of high-profile attacks, including a 2008 assault on the Indian embassy in Kabul.
Two years ago, the then head of the US Joint Chiefs of Staff, Adm Mike Mullen, sparked controversy when he said the Haqqani network was a "veritable arm" of Pakistan's inter-services intelligence agency (ISI), when he testified before the US Senate. The Pakistan military ha s long been accused of refusing to confront the militant group. Pakistan denied the allegation.
Speaking following an attack on the US embassy in Kabul, Mr Mullen later told journalists: "The ISI specifically has enough support for the Haqqanis in terms of financial support, logistic support – and actually, sort of free passage in the safe havens. Those links are part of what enable the Haqqanis to carry out their mission."
There was no immediate claim of responsibility for the killing of Mr Nasiruddin. His death comes two weeks after Taliban leader Hakimullah Mehsud was killed by a CIA drone strike. His position has been filled by Maulana Fazlullah.
Register for free to continue reading
Registration is a free and easy way to support our truly independent journalism
By registering, you will also enjoy limited access to Premium articles, exclusive newsletters, commenting, and virtual events with our leading journalists
Already have an account? sign in
Join our new commenting forum
Join thought-provoking conversations, follow other Independent readers and see their replies