Nepal earthquake: More than 1,100 killed across four countries and in Mount Everest avalanche
The magnitude-6.7 aftershock hit the Kathmandu Valley area just a day after Saturday's earthquake which killed at least 1,900 people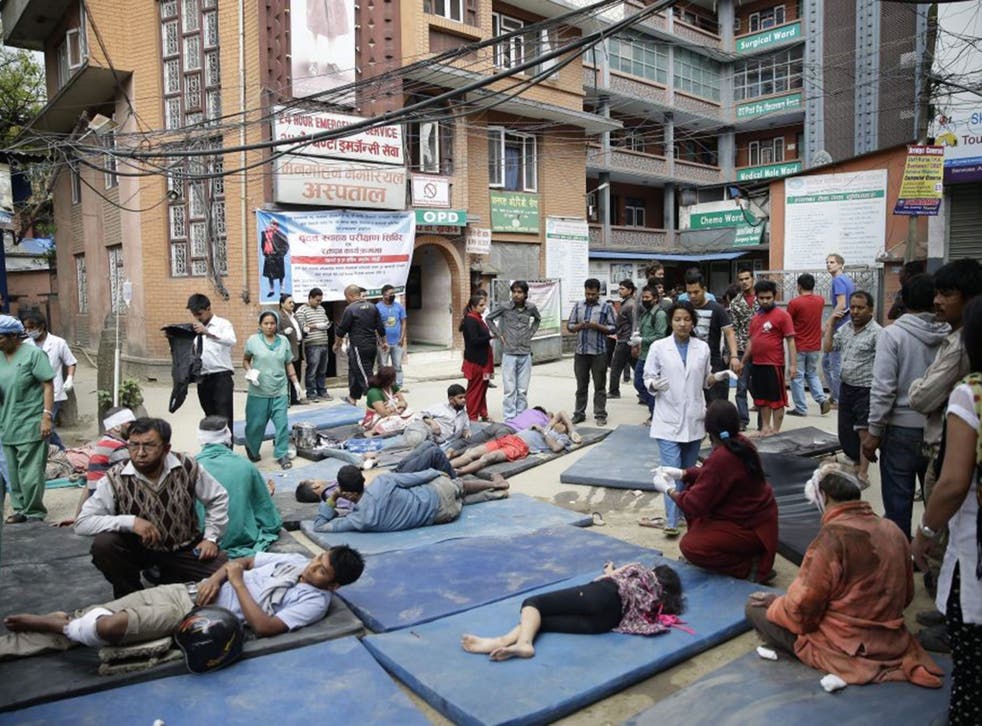 A powerful aftershock has struck the Nepalese capital Kathmandu causing widespread panic, just a day after a devastating earthquake killed more than 1,900 people.
The US Geological Survey says that the magnitude-6.7 aftershock registered at the extremely shallow depth of 6 miles and further damage was expected within a 50 miles radius.
People reportedly screamed and ran as the ground rumbled. Across Nepal many people have been too terrified of the numerous aftershocks to return to their homes and a large number spent Saturday night in makeshift camps or tents.
The latest aftershock will cause further disruption in the country, which is already battling with a communications blackout and damage to critical infrastructure.
Powerful earthquake hits Nepal

Show all 44
The most recent aftershock is just the most powerful of many that were felt for hours after the initial magnitude-7.8 earthquake, which hit the impoverished country of Nepal just before noon on Saturday.
Saturday's quake also triggered an avalanche on Mount Everest killing at least 17 people.
Rescuers have been forced to dig with their bare hands and pick axes in the search for survivors in Kathmandu, where numerous buildings have collapsed.
The government has been overwhelmed by the scale of the disaster and relief agencies have reported that hospitals in Kathmandu are overflowing and running out of medical supplies.
Neighbouring countries have sent relief teams to assist with rescue efforts. India has sent medical supplies and relief crews, while China sent a 60-member emergency team.
Additional reporting by agencies
Register for free to continue reading
Registration is a free and easy way to support our truly independent journalism
By registering, you will also enjoy limited access to Premium articles, exclusive newsletters, commenting, and virtual events with our leading journalists
Already have an account? sign in
Register for free to continue reading
Registration is a free and easy way to support our truly independent journalism
By registering, you will also enjoy limited access to Premium articles, exclusive newsletters, commenting, and virtual events with our leading journalists
Already have an account? sign in
Join our new commenting forum
Join thought-provoking conversations, follow other Independent readers and see their replies