Nepal set to become the first south Asian country to legalise same-sex marriage
Government committee recommends following "positive international trends"
Francesca Washtell
Tuesday 17 February 2015 17:16 Comments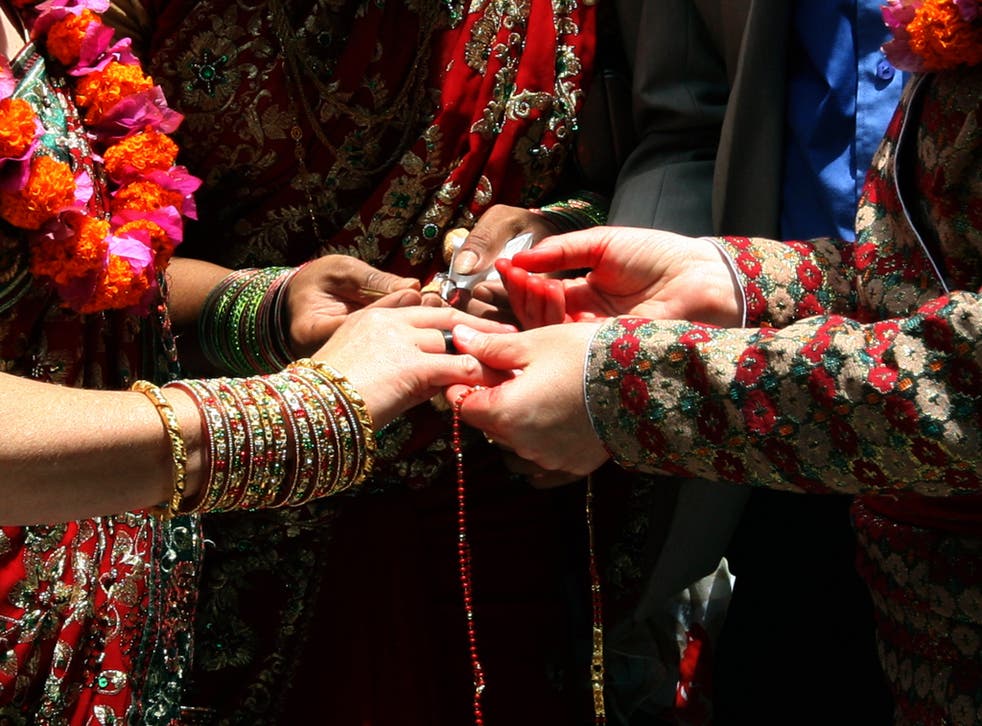 Nepal could become the first south Asian country to legalise same-sex marriage, following landmark recommendations from a national committee.
The government-appointed same-sex marriage committee, headed by the former secretary of the ministry of health and population, Laxmi Raj Pathak, published its report on 9 February after more than four years of research and deliberation.
The report recommends that Nepal follows "positive international trends" and laws towards homosexuality, ensuring there is an equal marriage legal provision for same sex couples with equal family protection to the couple and children.
It also recommends making changes to existing Criminal and Civil Code Bills to remove remaining discriminatory provisions.
The report has been lauded by LGBT activists both inside Nepal and internationally.
In 2007 the Supreme Court ordered the government to end discrimination against same-sex relationships and to put in place measures to guarantee gay people had the same rights as straight citizens.
Although gay sex is still a crime there is an expectation that same-sex marriage laws would also legalise gay sex and extend many other rights to homosexual citizens, said human rights lawyer and committee member Hari Phuyal when speaking to the Thomson Reuters Foundation.
For same-sex marriage to become enshrined in Nepalese law, the government has two choices.
It could either amend the existing civil code to include protection for gay couples, or the Ministry of Justice could be asked to draft a gay marriage bill, which would then need to be sent through parliament.
Officials from the ruling centre-left coalition and other political parties have not yet commented on whether they will be back the report's recommendations.
Register for free to continue reading
Registration is a free and easy way to support our truly independent journalism
By registering, you will also enjoy limited access to Premium articles, exclusive newsletters, commenting, and virtual events with our leading journalists
Already have an account? sign in
Join our new commenting forum
Join thought-provoking conversations, follow other Independent readers and see their replies