Mother arrested after 'wrapping newborn girl in plastic and mailing her to orphanage in China'
Infant was discovered when a delivery man heard her crying inside one of his packages as he travelled to an orphanage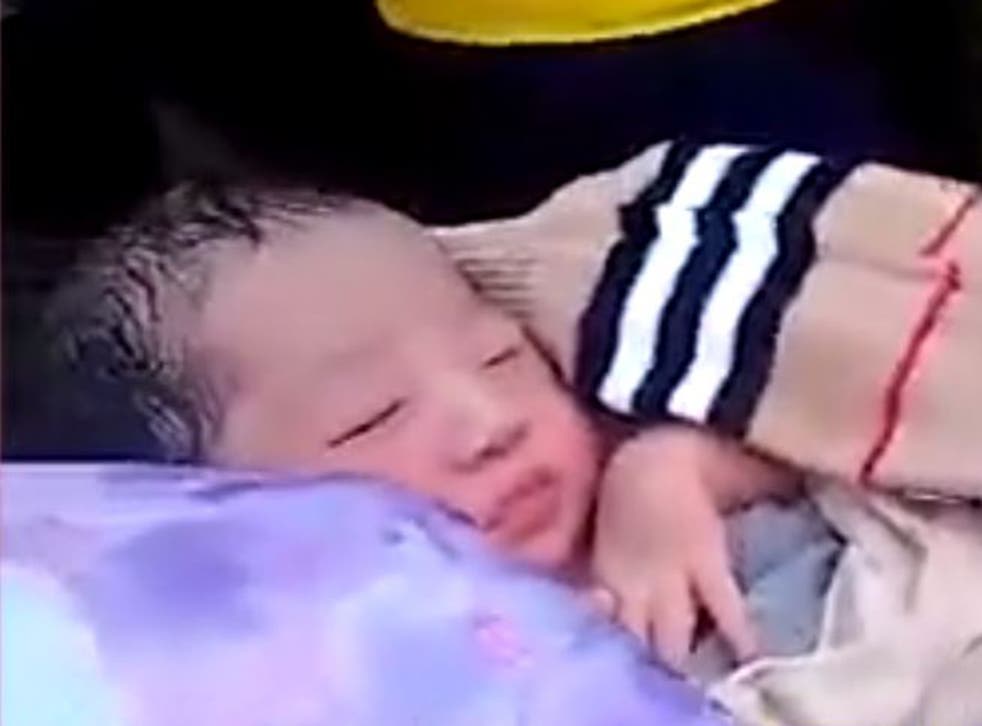 A young mother is being investigated after allegedly wrapping her newborn baby girl in plastic bags and trying to mail her to an orphanage in China, according to police.
The infant was discovered when a delivery man heard her crying inside one of his packages as he travelled through Fuzhou's Jin'an district on Wednesday.
When the Dada Delivery courier opened the package he found the girl wrapped in black bags and sweating profusely as the summer heat hit 37 degrees.
Shocked bystanders cared for the child and gave her water while they waited for an ambulance, in scenes filmed and shared online by social media users.
She was rushed to Jin'nan District Hospital, who have confirmed that "her life isn't in any danger", according to CNN.
The courier claimed he had not met the girl's parents and had only been told to pick up a package and deliver it to Fuzhou Children's Welfare Institution.
Police tracked down the newborn's 24-year-old mother, who has been identified by her surname Luo, and arrested her on suspicion of abandonment, according to a statement on Chinese social media site Weibo.
Ms Luo is being held in custody while investigations continue.
People who abandon children in China can face up to five years in prison.
The Ministry of Social Affairs' latest statistics indicate there are around 460,000 orphans in China, according to CNN.
The vast Asian country introduced a controversial one-child policy in 1979 to limit population growth, but authorities are now concerned the country's dwindling workforce will not be able to support an increasingly older population.
In 2015 China said it would allow all married couples to have two children, to address those concerns.
Register for free to continue reading
Registration is a free and easy way to support our truly independent journalism
By registering, you will also enjoy limited access to Premium articles, exclusive newsletters, commenting, and virtual events with our leading journalists
Already have an account? sign in
Register for free to continue reading
Registration is a free and easy way to support our truly independent journalism
By registering, you will also enjoy limited access to Premium articles, exclusive newsletters, commenting, and virtual events with our leading journalists
Already have an account? sign in
Join our new commenting forum
Join thought-provoking conversations, follow other Independent readers and see their replies