Nigeria Islamists behead North Korean doctors
Attack that left three dead is part of radical Islamic sect's campaign against health workers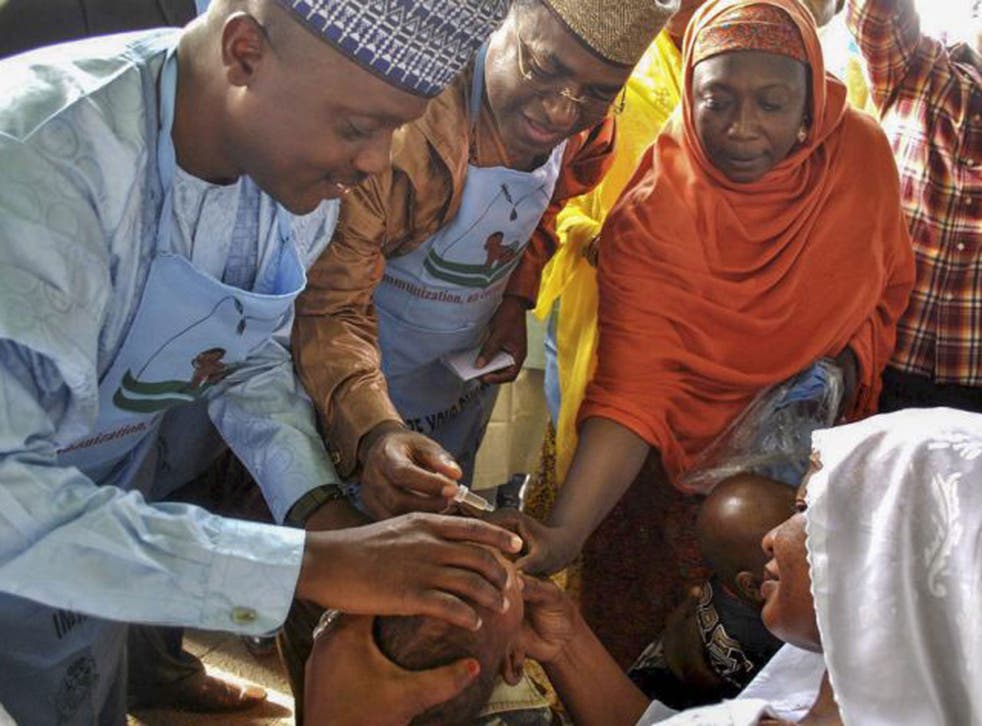 Suspected militants killed three North Korean doctors in north-eastern Nigeria, beheading one of them, in the latest attack on health workers in a nation under assault by a radical Islamic sect.
The deaths in Potiskum, a town in Yobe state, long under attack by the Boko Haram sect, came on Saturday after gunmen killed at least nine women administering polio vaccines in Kano, the major city of Nigeria's predominantly Muslim north.
The two attacks raise new questions about whether the extremist sect, targeted by Nigeria's police and military, has picked a new soft target in its guerrilla campaign of shootings and bombings across the nation.
The Islamists apparently attacked the doctors in their home, said Dr Mohammed Mamman, chairman of the hospital managing board of Yobe state. The North Koreans had no security guards and typically travelled around the city via three-wheel taxis without a police escort.
By the time soldiers arrived, they found the doctors' wives cowering in a flower bed outside their home. The bodies of the men appeared to have machete wounds. An AP journalist later reported that he saw the North Korean doctors' corpses. Two of the men had their throats slit. Attackers beheaded the other doctor.
The doctors lived in a quiet neighbourhood filled with modest homes. There wasn't room to house them at the hospital, where they would have had some security protection, Dr Mamman said. He told journalists that the doctors had lived in the state since 2005.
There are more than a dozen other North Korean doctors posted to the state under the program, which also includes engineers, Dr Mamman said. The Yobe state police commissioner, Sanusi Rufai, confirmed the attack took place and said officers had begun an investigation. Mr Rufai said officers had made 10 arrests, though police in Nigeria routinely round up those living around the site of a crime, whether or not there is any evidence suggesting their complicity.
No one claimed responsibility for the attack, though suspicion fell on the Boko Haram sect. Boko Haram, whose name means "Western education is sacrilege", has been attacking government buildings and security forces over 18 months. In 2012 alone, the group was blamed for killing at least 792 people.
The killings come after Friday's attack on polio vaccinators in Kano, northern Nigeria's most populous city. No group has yet claimed responsibility for that attack either, though it follows alleged Boko Haram attacks now focusing on softer targets. In a statement on Friday, President Goodluck Jonathan condemned the killings of the polio workers and promised that efforts to cut child mortality wouldn't be stopped by "mindless acts of terrorism."
"The President has directed that enhanced security measures be put in place immediately for health workers in high-risk areas," the statement read. Despite that promise, however, attackers were able to kill the doctors.
AP
Join our new commenting forum
Join thought-provoking conversations, follow other Independent readers and see their replies