Nirbhaya Case: Anger and widespread protests as juvenile Delhi gang rapist freed after three years in reform centre
He will received a new identity and no record of his crime will be in the public domain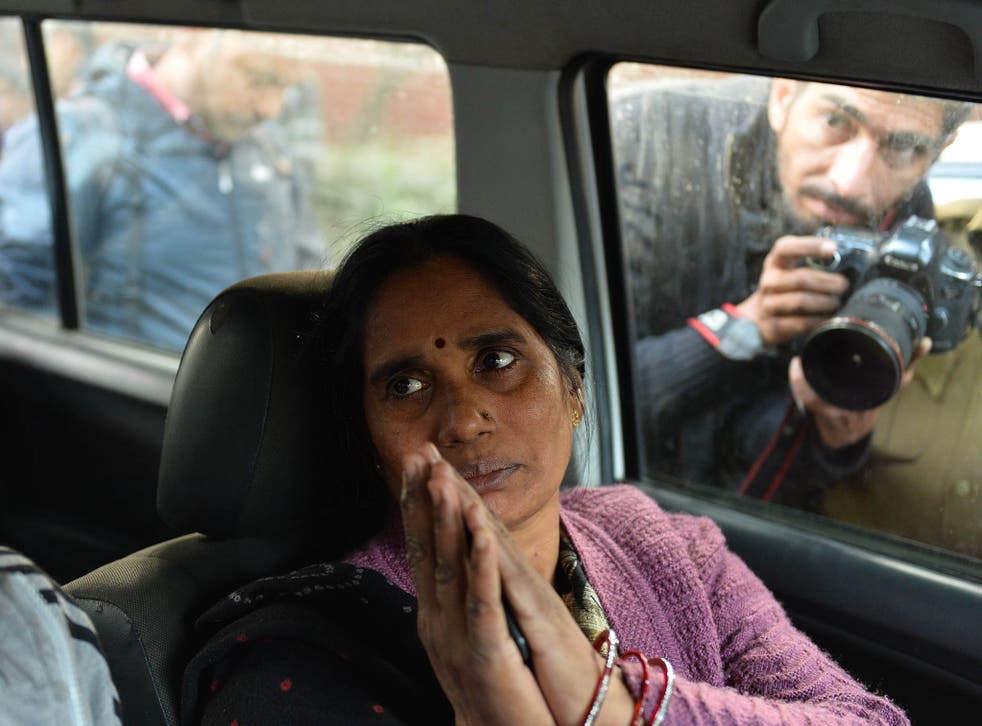 A man who was found guilty of gang raping the medical student known as 'Nirbhaya' on a Delhi bus in December 2012 has been released, his lawyer has said.
The release of the man, who cannot be named as he was a minor at the time of the offence, has caused widespread protests in Delhi.
Among those attending were the parents of the victim, who have named her as Jyoti Singh,
Asha and Badrinath Singh were detained by police during the demonstration outside a juvenile reformation home where the convict had been housed for three years.
The juvenile, who was the bus driver's conductor, was six months from his 18th birthday at the time and as a result tried as minor.
Known by his alias 'Raju', he was given the maximum sentence for his age of three years in a reform centre in August 2013.
Although he is now an adult, he is being handed over to a charity over fears for his safety.
He will receive a new identity and no record of his crime will be in the public domain, which has added to the outrage of many in India, according to the BBC.
The victim's parents previously appealed against Raju's sentencing in 2013. Politician Subramanian Swamy challenged the release and the head of Delhi Commission of Women, Swati Maliwal, filed a petition to the Supreme Court to prevent the release, but all failed.
On Friday, a court ruled on the case, saying: "We agree it is a serious issue. But after 20 December, the juvenile cannot be kept at a special home per law."
The other five men were all adults. Four were given death sentences by hanging which they are currently appealing, while the fifth reportedly hanged himself in prison in 2013, though defence lawyers say he was murdered.
Jyoti Singh, who was travelling with a male friend on a private bus on their way home from the cinema, was raped by all six other men on the bus, including the driver. Her friend was also beaten by them.
The 23-year-old physiotherapy student died 13 days later in a hospital in Singapore from her injuries, which including being beaten with an iron bar, raped while unconscious causing internal injuries and being thrown naked from the bus.
As the case received such widespread condemnation, it forced India to change its legislation on rape.
The government introduced new laws which means that people who commit rape "shall be punished with rigorous imprisonment of either description for a term which shall not be less than seven years, but which may extend to imprisonment for life, and shall also be liable to fine."
In pictures: India in shock after teenage girls 'gang raped and hanged'

Show all 13
For people in the police force, army, hospital workers and other roles of care and service, the minimum sentence has been set at 10 years.
According to official reports, India recorded more than 36,000 rape cases in 2014, with 2,096 taking place in Delhi.
Join our new commenting forum
Join thought-provoking conversations, follow other Independent readers and see their replies