North Korea asks French how to make dictator Kim Jong-un's favourite (Swiss) cheese
Renowned dairy school turns down Emmental request from communist nation blighted by food shortages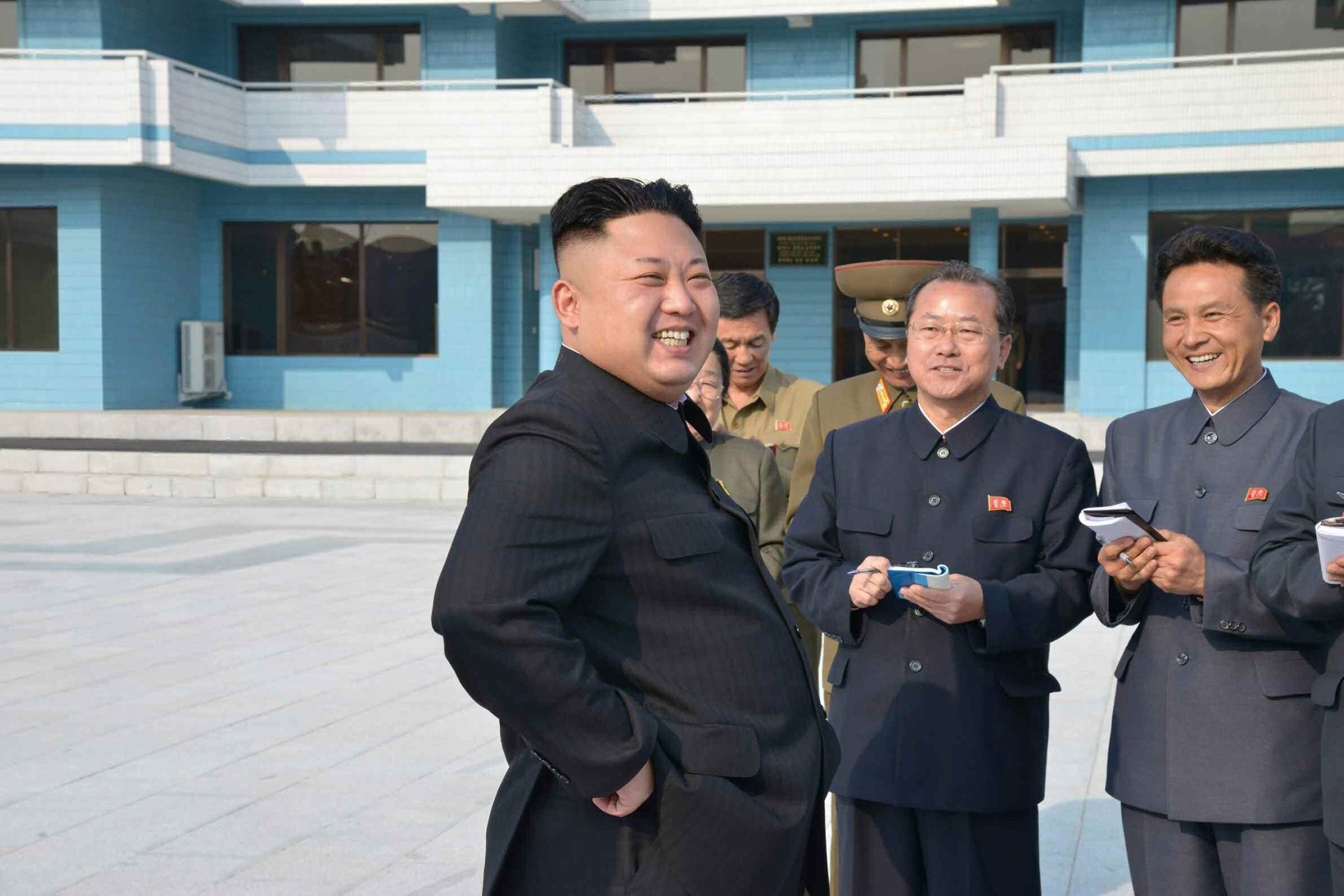 There may be little need for the West to fear the belligerent instincts of the North Korean leader Kim Jong-un. According to reports in France, he is a fan of cheese and therefore, conceivably, a "cheese-eating surrender monkey".
Kim Jong-un spent some time in school in Switzerland as a boy and is said to remain partial to Emmental, the classic Swiss cheese with holes. He is, however, unhappy with the quality of the cheese produced in North Korea.
Pyongyang has therefore been searching for a French dairy school which could train North Koreans in the art of cheese-making – and specifically making Emmental.
According to a French news website, La Lettre, three North Korean "experts" are to be trained at the Ecole Nationale d'Industrie Latière (national dairy school) at Mamirolle, near Besançonon the Swiss-French border.
The site's information is, like Emmental, excellent but full of holes. The director of the dairy school, Véronique? Drouet, told The Independent: "It is true that we were contacted by the North Korean ambassador in Paris. He wanted us to train North Koreans but, unfortunately we were not able to help him.
"We are a small, though very good, school with limited places. We were unable to take the North Koreans."
Pyongyang is presumably looking elsewhere. The North Korean embassy in Paris failed to respond to requests for information.
North Koreans might be forgiven for thinking that Mr Kim should have bigger priorities than the pursuit of a higher quality of cheese.
In June 2012, the United Nations said two-thirds of the country's 24 million people were facing chronic food shortages. In the same year, Mr Kim was said to have spent $645.8m on "luxury goods," including cosmetics, handbags, leather products, watches, electronics, cars and top-shelf alcohol.
This is not the first time that North Korea has gone to great lengths to satisfy the tastes of its leaders, despite constant reports of famine in one of the most closed and authoritarian states in the world. The previous leader, Kim Jong-il – Mr Kim's father – was partial to beer.
In 2000, as The Independent revealed last week, North Korea bought up all the equipment of the redundant Ushers brewery in Trowbridge in Wiltshire and shipped it to Pyongyang. That project also involved an exploratory expedition of North Korean officials to meet experts in the field of brewing.
"About 12 of them came at first," Gary Todd, the brewery's former owner, said. "Two engineers, two brewers, and the rest were government officials, who were present during every conversation. It was extremely strange."
A puzzle remains, however. Why do the North Koreans want the French to help them to make Swiss cheese?
France famously has over 500 different kinds of cheese. This was one of the reasons why the French were labelled "cheese-eating surrender monkeys" on The Simpsons and then by an American right-wing journalist, Jonah Goldberg, when former President Jacques Chirac opposed the Anglo-American invasion of Iraq in 2003.
France has several cheeses which resemble Emmental, including Comté which is made in Franche-Comté, the home of the national dairy school. It has no cheese with holes.
Join our commenting forum
Join thought-provoking conversations, follow other Independent readers and see their replies