Failed North Korean ballistic missile 'was heading for Russia before it was detonated'
'If the ballistic missile that flew to the northeastern region had not failed, it would have been a harbour point or a Russian territory'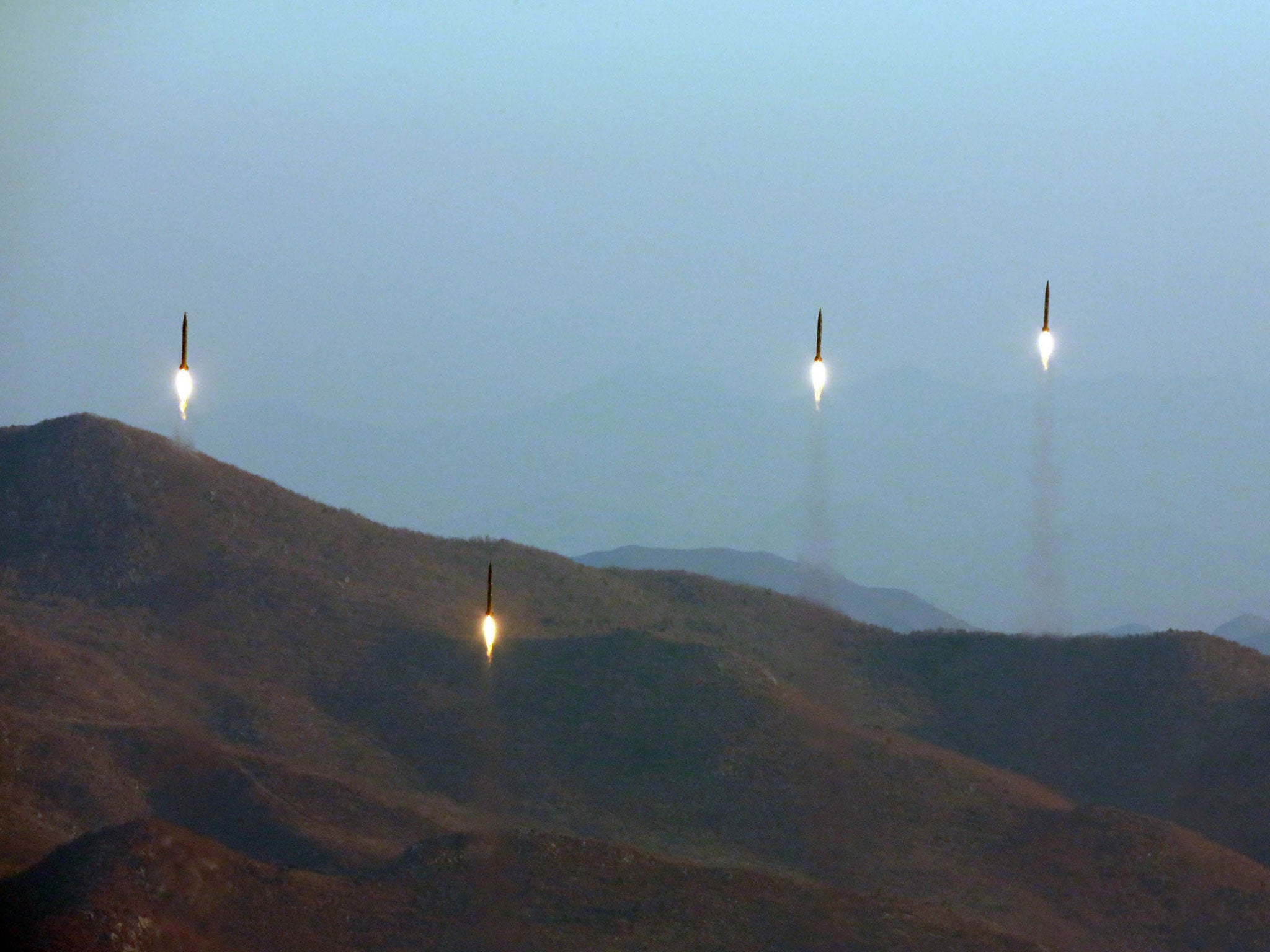 North Korea's failed missile was reportedly heading towards Russia before it was detonated mid-flight.
US officials said a medium-range ballistic missile was fired from a region north of the capital of Pyongyang and disintegrated minutes after launch.
The missile was likely to be a medium-range KN-17 ballistic missile, they added, which broke up and fell into the Sea of Japan and did not leave North Korean territory.
North Korea shows new missiles in huge parade amid nuclear fears
The Seoul Economic Daily reports the missile travelled 48 kilometres before officials detonated it over fears it was fired at Russia by accident.
The paper claims: "If the ballistic missile that flew to the northeastern region had not failed, it would have been a harbour point or a Russian territory.
"It is for this reason that North Korea intentionally destroyed the missile."
It quotes a source saying the launch target was "different from the previous direction" and adding "in the past, we fired 89-90 degrees to the east, and the projective fell off the East Sea. But the angle of this shot was 49 degrees."
In pictures: North Korea military drill
Show all 8
The chair of Russia's Defence and Security Committee, Viktor Ozerov, said its air defences in its eastern territories had been put on high alert.
"The air defence of the Russian Federation in the Far East has been put on high alert," he said.
"We control the airspace in the zone of responsibility of the Russian air forces."
Earlier this week, President Donald Trump and Russian President Vladimir Putin agreed to work together to make diplomatic progress on the threat posed by North Korea.
The White House said the two shared a call and spoke about the best way to resolve the "very dangerous" situation with the North.
Join our commenting forum
Join thought-provoking conversations, follow other Independent readers and see their replies