North Korea launches missiles into the Sea of Japan
Missiles have a long enough range to hit anywhere in South Korea, Seoul officials say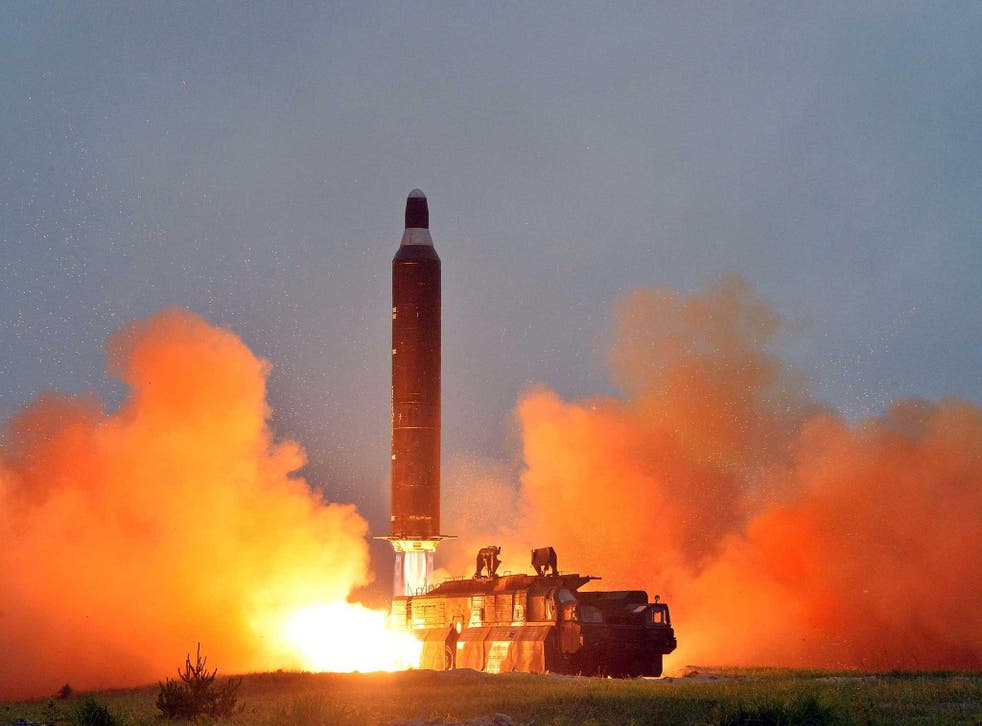 North Korea has fired three ballistic missiles into the sea off its east coast that had a range of between 300 and 360 miles, South Korea's military said.
The missiles were launched into the Sea of Japan from an area in the North's Hwangju region at about 6am local time on Tuesday (10pm UK time), the South's military said.
"The ballistic missiles flight went from 500 kilometres to 600 kilometres, which is a distance far enough to strike all of South Korea including Busan," the South's military said in a statement.
Busan is a port city at the southern end of South Korea.
North Korea has test-fired a series of ballistic missiles in recent months including an intermediate-range missile in June and a submarine-launched missile this month.
Tuesday's launch came days after South Korea and the United States announced a final decision this month to deploy the Terminal High Altitude Area Defence (THAAD) anti-missile system in the South to counter threats from the North.
North Korea launch short range projectiles

Show all 6
North Korea's military has threatened to retaliate against the deployment of the system with a "physical response" once its location and time of installation were decided.
China has also sharply criticized the decision as a move that will destabilize the security balance in the region.
Register for free to continue reading
Registration is a free and easy way to support our truly independent journalism
By registering, you will also enjoy limited access to Premium articles, exclusive newsletters, commenting, and virtual events with our leading journalists
Already have an account? sign in
Register for free to continue reading
Registration is a free and easy way to support our truly independent journalism
By registering, you will also enjoy limited access to Premium articles, exclusive newsletters, commenting, and virtual events with our leading journalists
Already have an account? sign in
Join our new commenting forum
Join thought-provoking conversations, follow other Independent readers and see their replies