North Korea bans sarcasm because Kim Jong-un fears people only agree with him 'ironically'
Mocking expression 'a fool who cannot see the outside world' is said to be circulating in North Korea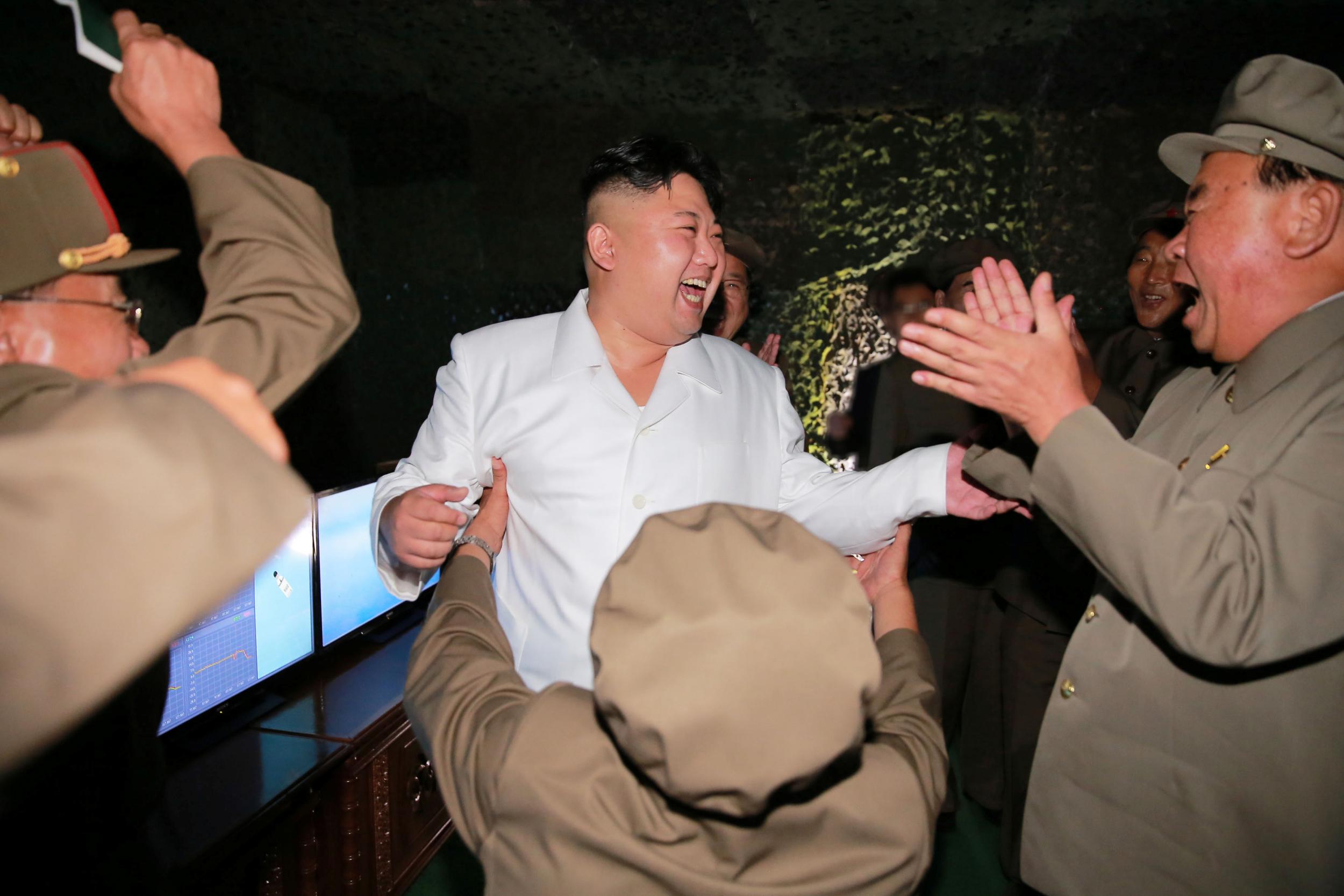 North Korea has forbidden people from making sarcastic comments about Kim Jong-un or his totalitarian regime in their everyday conversations.
Even indirect criticism of the authoritarian government has been banned, Asian media reported.
Residents were warned against criticising the state in a series of mass meetings held by functionaries across the country.
North Korea claims success in fifth and biggest nuclear test
"One state security official personally organised a meeting to alert local residents to potential 'hostile actions' by internal rebellious elements," a source in Jagang Province told Radio Free Asia's Korean Service.
"The main point of the lecture was 'Keep your mouths shut.'"
The caution was also issued in neighbouring Yangang Province, sources revealed.
Officials told people that sarcastic expressions such as "This is all America's fault" would constitute unacceptable criticism of the regime.
"This habit of the central authorities of blaming the wrong country when a problem's cause obviously lies elsewhere has led citizens to mock the party," an anonymous source said.
North Korea's worst human rights abuses
Show all 11
Another mocking expression, "A fool who cannot see the outside world," was also said to be circulating in the totalitarian state, referring to the country's notoriously isolationist leader.
The phrase was apparently conceived when officials voiced shock that Mr Kim did not attend celebrations held in Russia and China to mark the end of the Second World War.
Regional media have reported an increase in public acts of dissent in the country of late. Graffiti mocking the government and its leader have appeared twice in recent weeks.
What you're not allowed to say in North Korea
North Korea has taken part in multiple weapon's tests recently, in displays of force intended to demonstrate the country's developing nuclear capabilities.
Join our commenting forum
Join thought-provoking conversations, follow other Independent readers and see their replies