North Korea detains American citizen for 'hostile acts'
At least three Americans now detained by secretive state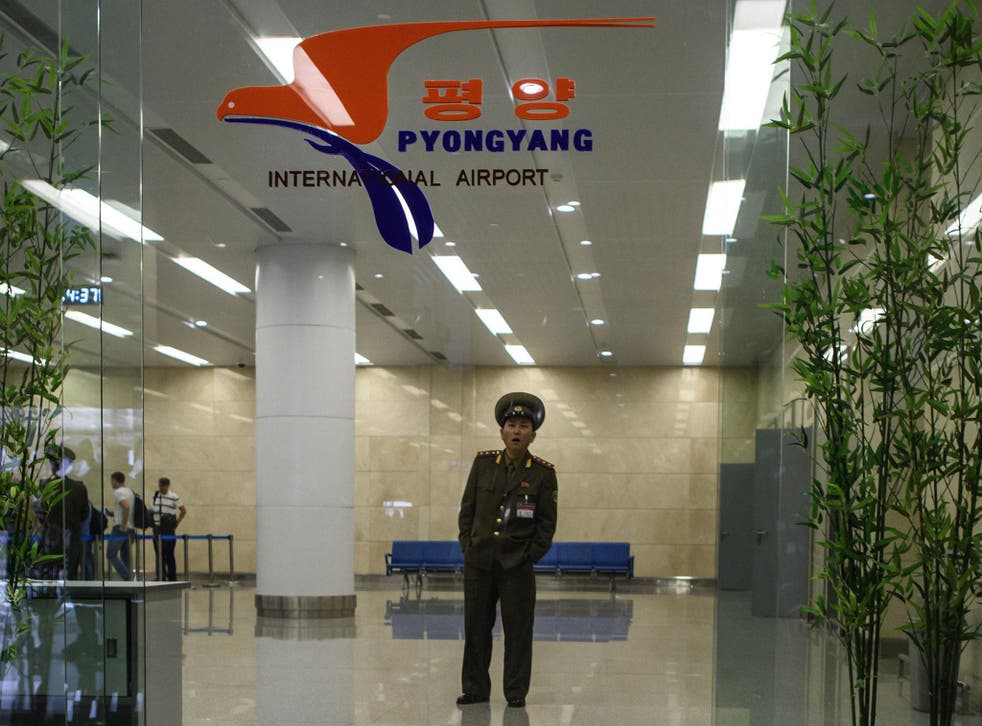 North Korea said an American man it detained in late April was being held for committing "hostile acts".
The state run KCNA news agency said the American, named as Kim Sang-duk, was arrested at the Pyongyang airport for committing "hostile criminal acts with an aim to subvert the country".
Law enforcement authorities were conducting an investigation into the crime, KCNA added.
Mr Kim appeared to be the same man KCNA said Pyongyang had detained on 22 April.
Donald Trump warns 'major, major conflict' with North Korea is 'absolutely' possible
Also known as Tony Kim, the 58-year-old was teaching accounting at the Pyongyang University of Science and Technology, the university's chancellor told The Associated Press.
At least two other Americans are known to have been detained in the secretive state.
The detention comes at a time of unusually heightened tensions between the US and North Korea.
Both countries have recently been trading threats of war and having another American in jail will likely up the ante even further.
In pictures: North Korea military drill

Show all 8
Last year, Otto Warmbier, then a 21-year-old University of Virginia student from suburban Cincinnati, was sentenced to 15 years of hard labour in prison after he confessed to trying to steal a propaganda banner.
Kim Dong Chul, who was born in South Korea but is also believed to have US citizenship, is serving a sentence of 10 years for espionage.
Another foreigner, a Canadian pastor, is also being detained in North Korea.
Hyeon Soo Lim, a South Korean-born Canadian citizen in his 60s, was convicted and sentenced to life in prison in 2015 on charges of trying to use religion to destroy the North Korean system and helping US and South Korean authorities lure and abduct North Korean citizens.
Join our new commenting forum
Join thought-provoking conversations, follow other Independent readers and see their replies