North Korea says Donald Trump is 'incurably mentally deranged' ahead of his Asia tour
'He needs medicine for curing his psychological disorder,' says communist regime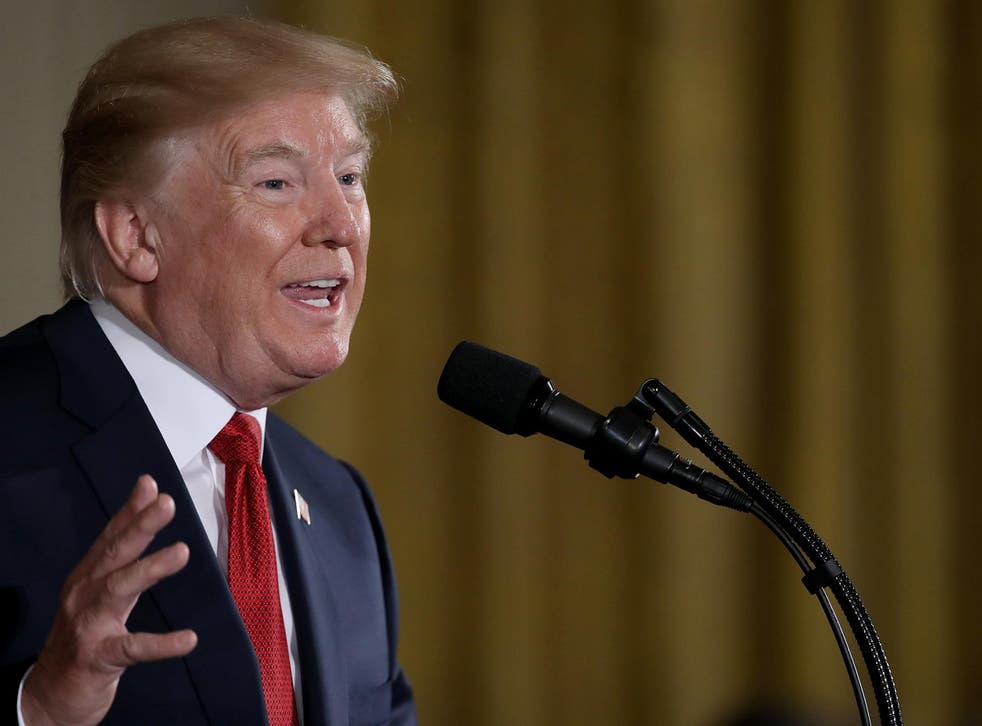 North Korea has called Donald Trump "incurably mentally deranged" ahead of his first visit to Asia as head of state.
Mr Trump and the North Korean leader Kim Jong-un have exchanged threats and personal insults in recent months, as tensions ratcheted up over the communist state's nuclear ambitions.
Mr Trump has warned the US could unleash "fire and fury" on the isolationist regime, telling the UN General Assembly Washington would "totally destroy" Pyongyang if it or its allies were threatened.
The US President in August gave the North Korean leader the moniker "Rocket Man", prompting Mr Kim to call Mr Trump a "dotard".
Mr Trump is due to embark on a 12-day tour of Asia, stopping in Japan, South Korea, Vietnam, the Philippines and China.
Ahead of the visit, North Korean state media KCNA criticised the "bellicose and irresponsible rhetoric" by the "master of the invective".
"He absolutely needs medicine for curing his psychological disorder," it said of Mr Trump.
It said the US President had "disclosed his true nature as a nuclear war maniac before the world and was diagnosed as 'incurably mentally deranged'".
World news in pictures

Show all 50
After the North carried out its sixth nuclear test in September, Washington sent jet fighters and aircraft carriers near the Korean Peninsula.
The test also prompted the United Nations to impose a fresh round of punitive sanctions on the North.
KCNA described the measures as "desperate efforts" that would prove ineffective.
Register for free to continue reading
Registration is a free and easy way to support our truly independent journalism
By registering, you will also enjoy limited access to Premium articles, exclusive newsletters, commenting, and virtual events with our leading journalists
Already have an account? sign in
Register for free to continue reading
Registration is a free and easy way to support our truly independent journalism
By registering, you will also enjoy limited access to Premium articles, exclusive newsletters, commenting, and virtual events with our leading journalists
Already have an account? sign in
Join our new commenting forum
Join thought-provoking conversations, follow other Independent readers and see their replies