North Korea calls Donald Trump 'senile' and 'bereft of reason'
General Kim Rak-gyom says the US President is 'extremely getting on the nerves' of his soldiers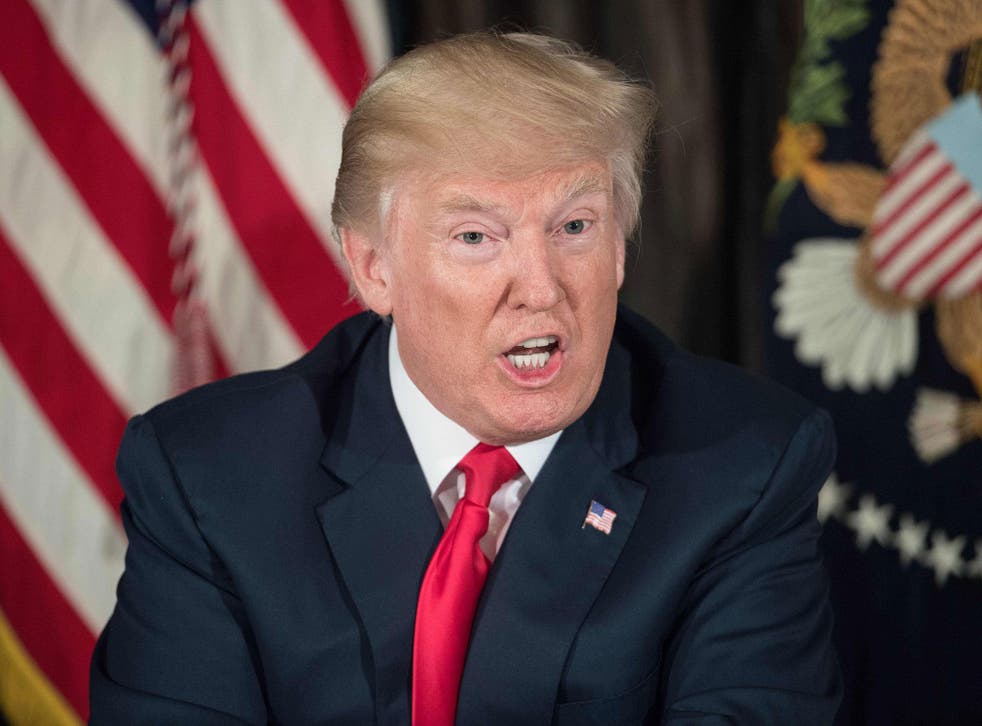 North Korea has accused Donald Trump of acting "senile" while he takes a working vacation "on the golf links."
General Kim Rak-gyom, commander of the North's strategic rocket forces, insulted the US President in response to his threat to unleash "fire and fury like the world has never seen" against the reclusive state.
In comments made via state media, Mr Kim said Mr Trump was "extremely getting on the nerves" of his soldiers by making comments showing his "senility" again.
He said "sound dialogue is not possible with such a guy bereft of reason who is going senile."
North Koreans stage massive rally in show of defiance against Donald Trump
North Korea outlined plans to launch four missiles towards the US Pacific territory of Guam.
The state-run news agency KCNA said preparations for the strike could be ready in days, with Hwangsong-12 rockets flying directly over Japan before landing in the sea roughly 30km (17 miles) from Guam.
It said the plan could be sent to leader Kim Jong-un for approval within a week or so, when he would decide whether to approve it.
Guam, a tropical island more than 3,000 km (2,000 miles) to the southeast of North Korea, is home to about 163,000 people and a US Navy installation that includes a submarine squadron, a Coast Guard group and an air base.
The US Seventh Fleet currently has six Aegis ballistic missile defence ships in the region capable of targeting North Korean missiles, and Japan has a further four. Guam also has a Terminal High Altitude Area Defense (THAAD) anti-missile system, similar to one recently installed in South Korea.
Japan could legally intercept a North Korean missile headed towards Guam, its defence minister said, but experts believe Japan does not currently have the capability to do so.
In pictures: North Korea military drill

Show all 8
The United States and South Korea are technically still at war with North Korea after the 1950-53 Korean conflict ended with a truce rather than a peace treaty.
North Korea has unleashed personal attacks on past Washington and Seoul leaders. It called former President Barack Obama a monkey and ex-South Korean President Park Geun-hye a prostitute.
Register for free to continue reading
Registration is a free and easy way to support our truly independent journalism
By registering, you will also enjoy limited access to Premium articles, exclusive newsletters, commenting, and virtual events with our leading journalists
Already have an account? sign in
Register for free to continue reading
Registration is a free and easy way to support our truly independent journalism
By registering, you will also enjoy limited access to Premium articles, exclusive newsletters, commenting, and virtual events with our leading journalists
Already have an account? sign in
Join our new commenting forum
Join thought-provoking conversations, follow other Independent readers and see their replies