Kim Jong-un 'desperate' to develop nuclear weapons and willing to use them, defector warns
'Once he sees that there is any kind of sign of a tank or an imminent threat from America, then he would use his nuclear weapons'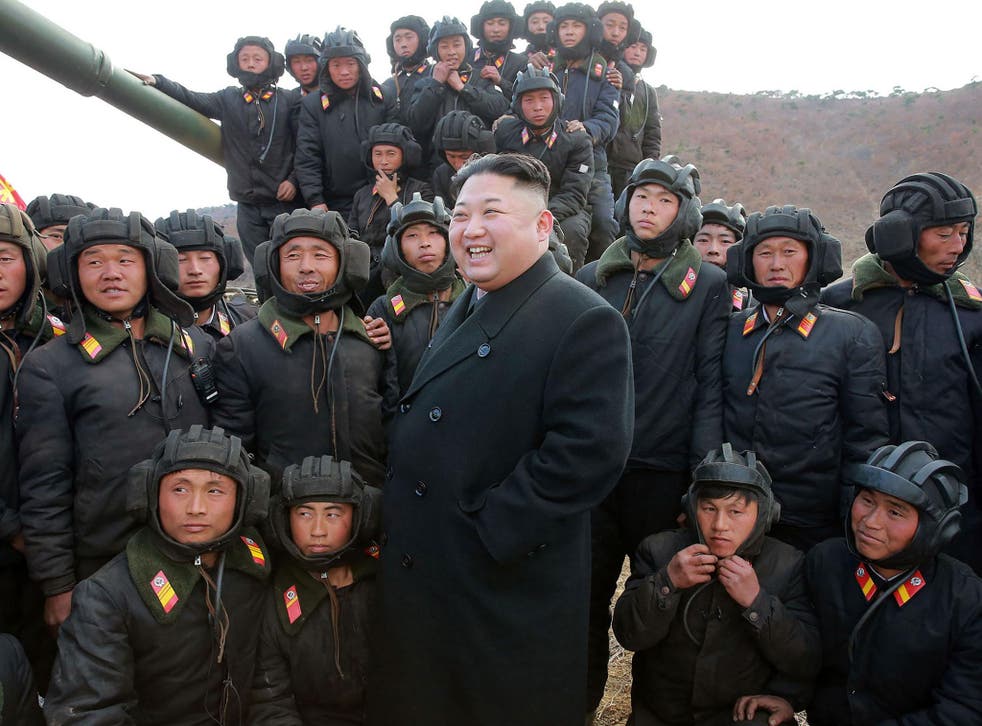 North Korea's leader is "desperate" to maintain his rule by developing nuclear weapons and would be willing to use them at any sign of "imminent threat," a defector has warned.
"If Kim Jong-un has nuclear weapons and ICBMs [intercontinental ballistic missiles], he can do anything," said Thae Yong Ho, the highest-ranking North Korean diplomat to defect.
He told NBC News the dictator is "desperate in maintaining his rule by relying on his [development of] nuclear weapons and ICBM."
"Once he sees that there is any kind of sign of a tank or an imminent threat from America, then he would use his nuclear weapons with ICBM," he added.
US defence secretary Jim Mattis condemns 'reckless' North Korea
Mr Thae was serving as North Korea's deputy ambassador to the UN when he defected due to his discontent with the regime last year.
While he was not directly involved in North Korea's weapons program himself, he said he believed his country "has reached a very significant level of nuclear development."
He also said "the final and the real solution to the North Korean nuclear issue is to eliminate Kim Jong-un from the post."
North Korea Prison Camps

Show all 7
His comments came as President Donald Trump said the US is prepared to act alone if China does not take a tougher stance against North Korea's nuclear program.
"Yes, we will talk about North Korea," Mr Trump told The Financial Times. "And China has great influence over North Korea. And China will either decide to help us with North Korea, or they won't. And if they do that will be very good for China, and if they don't it won't be good for anyone."
When asked how he would tackle North Korea, Mr Trump said: "I'm not going to tell you. You know, I am not the United States of the past where we tell you where we are going to hit in the Middle East."
He added: "Well if China is not going to solve North Korea, we will. That is all I am telling you."
Join our new commenting forum
Join thought-provoking conversations, follow other Independent readers and see their replies