North Korea fires security chief over 'corruption and abuse of power'
Kim Won Hong has been demoted and dismissed following latest purge of Pyongyang officials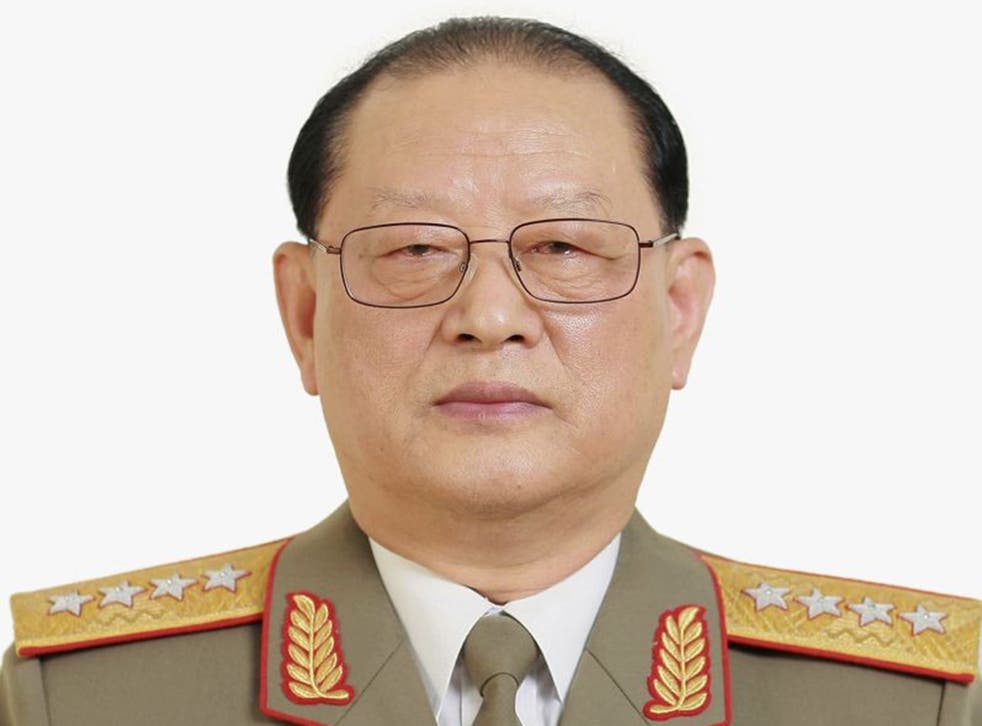 North Korean leader Kim Jong-un has sacked his spy chief following accusations of abuse of power, corruption and torture, a South Korean news agency has said.
Yonhap reported Kim Won Hong, a hardliner who was previously seen as close to the ruling family, was purged from the party late last year after an audit found he had been dismissed from his post but did not elaborate on the charges.
Kim Won Hong has been demoted from general to lieutenant general but could possibly face stronger punishment as the investigation continues, the spokesman for South Korea's Unification Ministry Jeong Joon Hee said.
Mr Jeong warned that the demotion may create greater instability within the ruling elite as it fears persecution but did not say how the South Korean government acquired the intelligence.
South Korea has a spotty record of tracking developments in North Korea as information about the secretive, authoritarian state is often impossible to confirm.
Since taking power on the death of his father in 2011, Kim Jong-un has executed or purged a number of high-level government officials including his own uncle Jang Song Thaek.
Jang was once considered the second most powerful man in the secretive country but was denounced as "despicable human scum" by the regime and executed – probably by firing squad.
North Korea Prison Camps

Show all 7
Kim Won Hong, who was appointed to head the spy agency in April 2012, is believed to have had a key role in Jang's downfall.
It is not clear if Kim Won Hong's alleged sacking means he has been permanently removed from North Korea's leadership circle.
Choe Ryong Hae, a close aide to Kim Jong-un, was believed to have been briefly banished to a rural collective farm for re-education in 2015, but he regained his political footing during a rare congress of the North's ruling Workers' Party last year.
Additional reporting by AP
Join our new commenting forum
Join thought-provoking conversations, follow other Independent readers and see their replies