Kim Jong-un's sister to visit Pyeongchang Winter Olympics as part of North Korean delegation, says South
Kim Yo-jong is believed to be one of her brother's closest confidants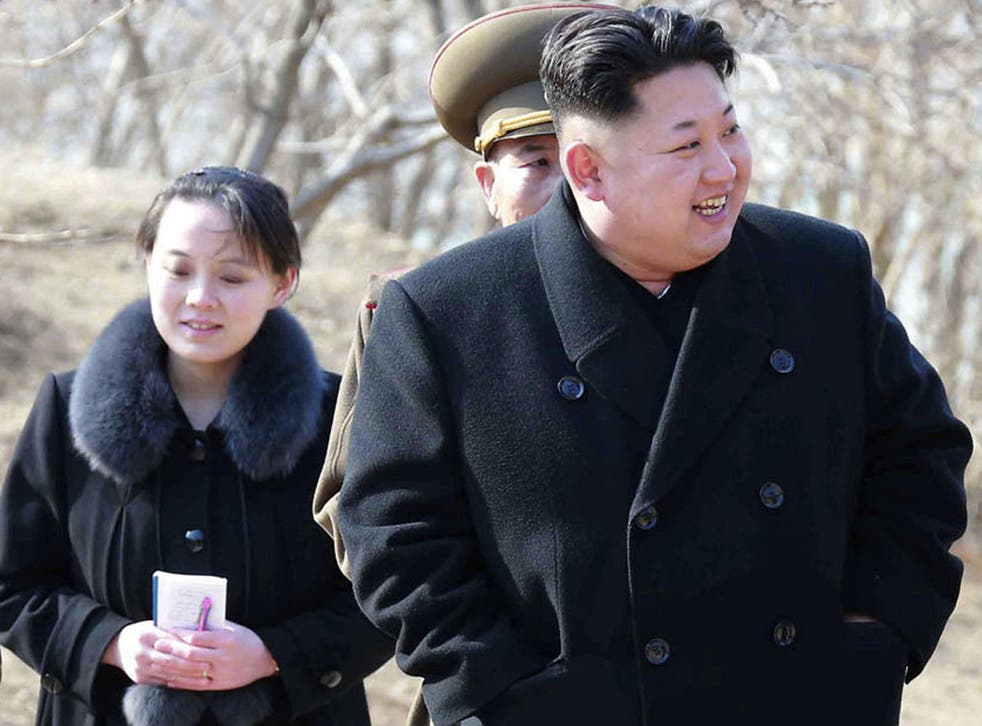 North Korea plans to send its leader Kim Jong-un's sister to South Korea as part of a delegation to the Winter Olympics, officials in Seoul say.
Pyongyang notified Seoul that Kim Yo-jong, an increasingly prominent figure in the country's leadership herself, will accompany Kim Yong-nam, North Korea's nominal head of state, the South's Unification Ministry said.
The delegation will also include Choe Hwi, chairman of the country's National Sports Guidance Committee, and Ri Son-gwon, chairman of the North's agency that deals with inter-Korean affairs.
Ms Kim was promoted to first vice director of the Central Committee of North Korea's ruling Workers' Party by her brother last year, which analysts said showed that her activities are more substantive and more important than previously thought.
She is believed to be one of Mr Kim's closest confidants. They were born to the same mother, Ko Yong-hui.
The war-separated rivals are cooperating for a series of conciliatory measures during the Olympics, which Seoul sees as an opportunity to ease tensions with Pyongyang following an extended period of animosity over its nuclear weapons and missiles program.
North Korea announce high level delegation will attend Winter Olympics opening ceremony
Sceptics think the North is trying to use the Olympics to weaken US-led sanctions and buy more time to advance its nuclear weapons and missiles program.
It has already send a 229-member, all-female cheering section to the South for the Games.
Winter Olympics 2018: 9 British medal hopefuls to watch

Show all 9
The squad, which features women chosen for their youth, good looks and enthusiasm, has been allowed to root for the North's much smaller contingent of athletes — only about 22 are competing — as part of a last-minute arrangement between Pyongyang and Seoul.
Arriving with the cheering squad was North Korea's Sports Minister Kim Il-guk, Olympic committee officials and a demonstration taekwondo team that will perform before the opening ceremony on Friday and again later in Seoul.
Additional reporting by AP
Join our new commenting forum
Join thought-provoking conversations, follow other Independent readers and see their replies