North Korea: Kim Jong-un hails powerful uncle's execution as 'removal of factional filth'
New Year's Day message included call for improved ties with Seoul but also warning of possible 'nuclear catastrophe'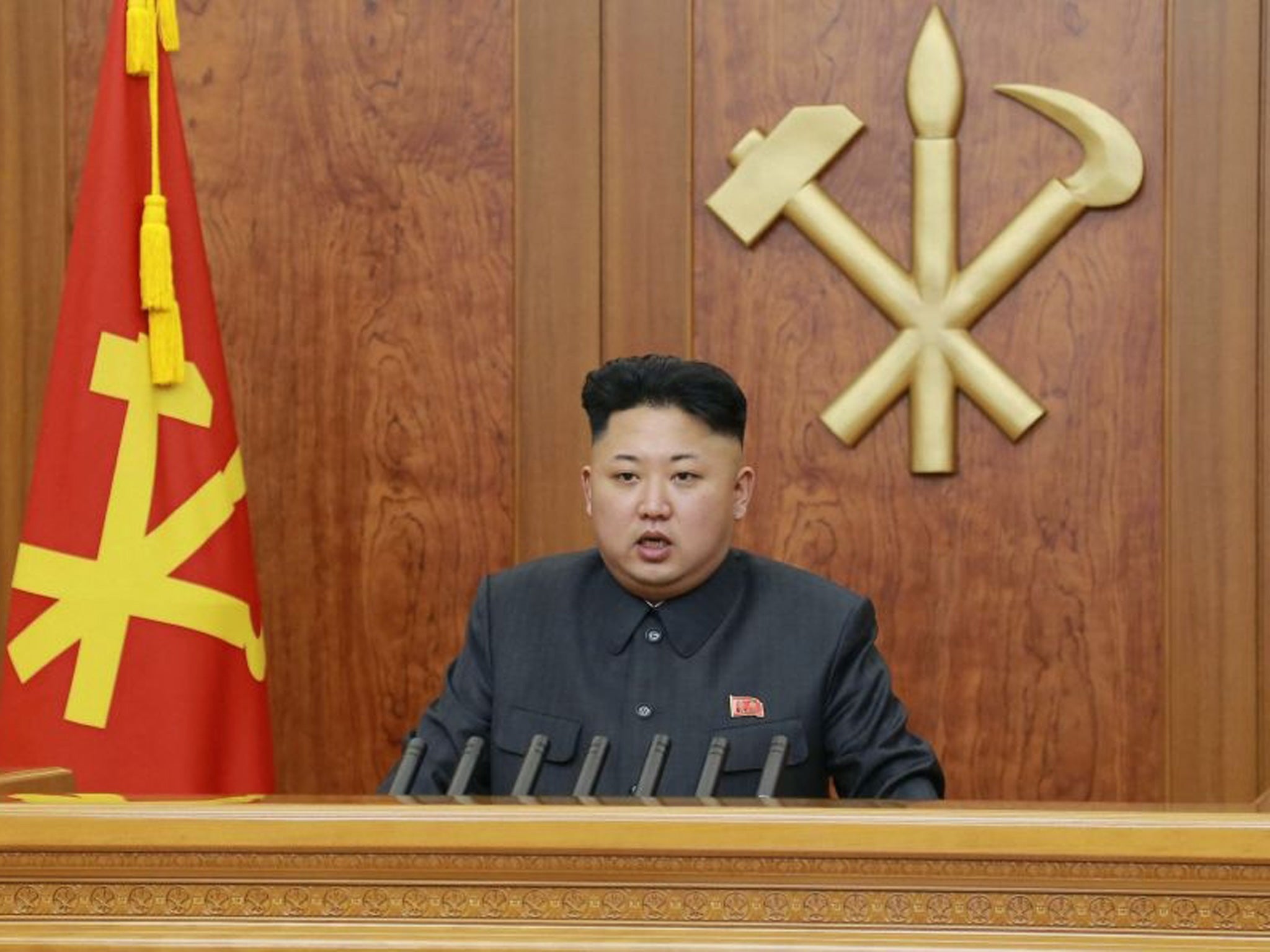 Kim Jong-un has described the execution of his own uncle as the removal of "factionalist filth", and said it leaves North Korea in a much stronger position going into the new year.
Speaking in his annual New Year's Day address, the dictator also made positive hints at reconciliation with South Korea – despite briefly warning of a potential "nuclear catastrophe".
The country has been reeling from the bloody purge earlier this month which saw Kim's uncle Jang Song Thaek and a number of apparent co-conspirators publicly removed from power and later killed.
And though he did not mention by name the man who many regarded as his second in command, Kim said the "resolute" action to " eliminate factionalist filth" within the ruling Workers' Party had bolstered the country's unity "by 100 times".
Meanwhile, international observers said a shift in language over the relationship with South Korea was similar to the rhetoric of recent annual messages, yet undeniably an improvement on last year's explicit threats of a nuclear war.
Kim said the time had come for both sides to stop the war of words that has defined their tumultuous relationship in recent months.
Lim Eul Chul, a North Korea expert at South Korea's Kyungnam University, said there was a stronger push in this year's message for improved ties with Seoul, but that doesn't mean North Korea will take any dramatic steps anytime soon.
In pictures: Kim Jong Un goes on a Christmas tour
Show all 15
Observers say Kim's vow to improve his people's living standards could be linked to the comments on better inter-Korean ties, which are seen as necessary to winning badly needed investment and aid.
Robert Carlin, a North Korea expert and contributor to the 38 North website, said Kim's speech suggests more concrete North Korean proposals are coming. "Many times over the past 30 or 40 years, the two sides have started dialogue by agreeing to stop slander of the other," he said. "It's a relatively easy - and verifiable - first step".
In comments similar to past North Korean propaganda, Kim also warned of an accidental conflict that could trigger "an enormous nuclear catastrophe," which would threaten US safety.
The 1950-53 Korean War ended with an armistice, not a peace treaty, leaving the peninsula technically in a state of war. About 28,500 American troops are deployed in South Korea in an effort to deter North Korean aggression.