North Korea: Kim Jong-un orders country to be ready to fire nuclear weapons 'at any time'
Move follows imposition of UN sanctions in response to rogue state's weapons tests
Ian Johnston
Friday 04 March 2016 00:47 Comments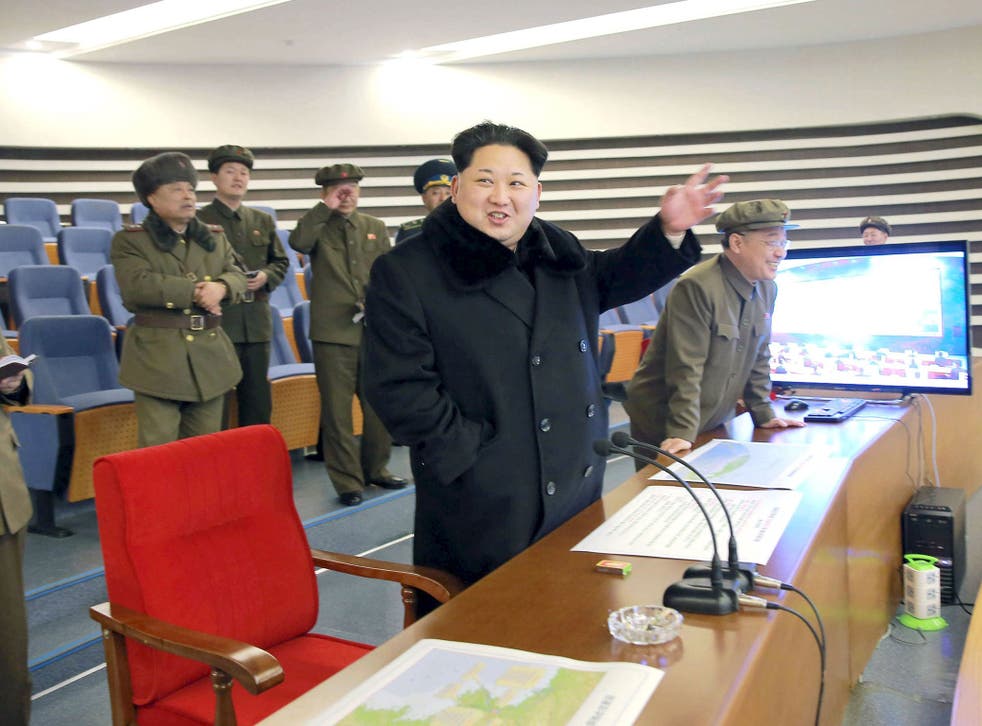 North Korea's nuclear weapons are to be made ready to fire "at any time", state-controlled media has reported.
The country's leader, Kim Jong-un, also ordered the military to be prepared to carry out a pre-emptive strike because of the precarious nature of relations with other states, according to a statement issued by the official KCNA news agency.
On Wednesday, the United Nations Security Council passed the toughest sanctions in two decades against North Korea after it carried out a nuclear bomb test and launched a long-range missile.
North Korea is well known for issuing bellicose threats as part of a negotiating strategy.
In pictures: North Korea hydrogen bomb test

Show all 15
On Thursday, just hours after the Security Council decision, it fired six short-range projectiles into the sea off its east coast, South Korean officials said.
The North Korean missiles, fired from the eastern coastal town of Wonsan, flew about 60 to 90 miles before landing in the sea, South Korea's Joint Chiefs of Staff said in a statement. This was seen as a "low-level" response to the UN sanctions, according to Yang Moo-jin, a professor at the University of North Korean Studies in Seoul.
North Korea has not issued an official reaction to the new UN sanctions. But citizens in its capital, Pyongyang, interviewed by The Associated Press, said on Thursday that they believe their country can fight off any sanctions.
"No kind of sanctions will ever work on us, because we've lived under US sanctions for more than half a century," said Pyongyang resident Song Hyo Il.
"And in the future, we're going to build a powerful and prosperous country here, relying on our own development."
North Korean state media earlier warned that the imposition of new sanctions would be a "grave provocation" that shows "extreme" US hostility against the country.
The Associated Press contributed to this report
Register for free to continue reading
Registration is a free and easy way to support our truly independent journalism
By registering, you will also enjoy limited access to Premium articles, exclusive newsletters, commenting, and virtual events with our leading journalists
Already have an account? sign in
Join our new commenting forum
Join thought-provoking conversations, follow other Independent readers and see their replies