North Korea reportedly producing 'devil's venom' rocket fuel to power missile programme
Domestic production could reduce the effectiveness of United Nations sanctions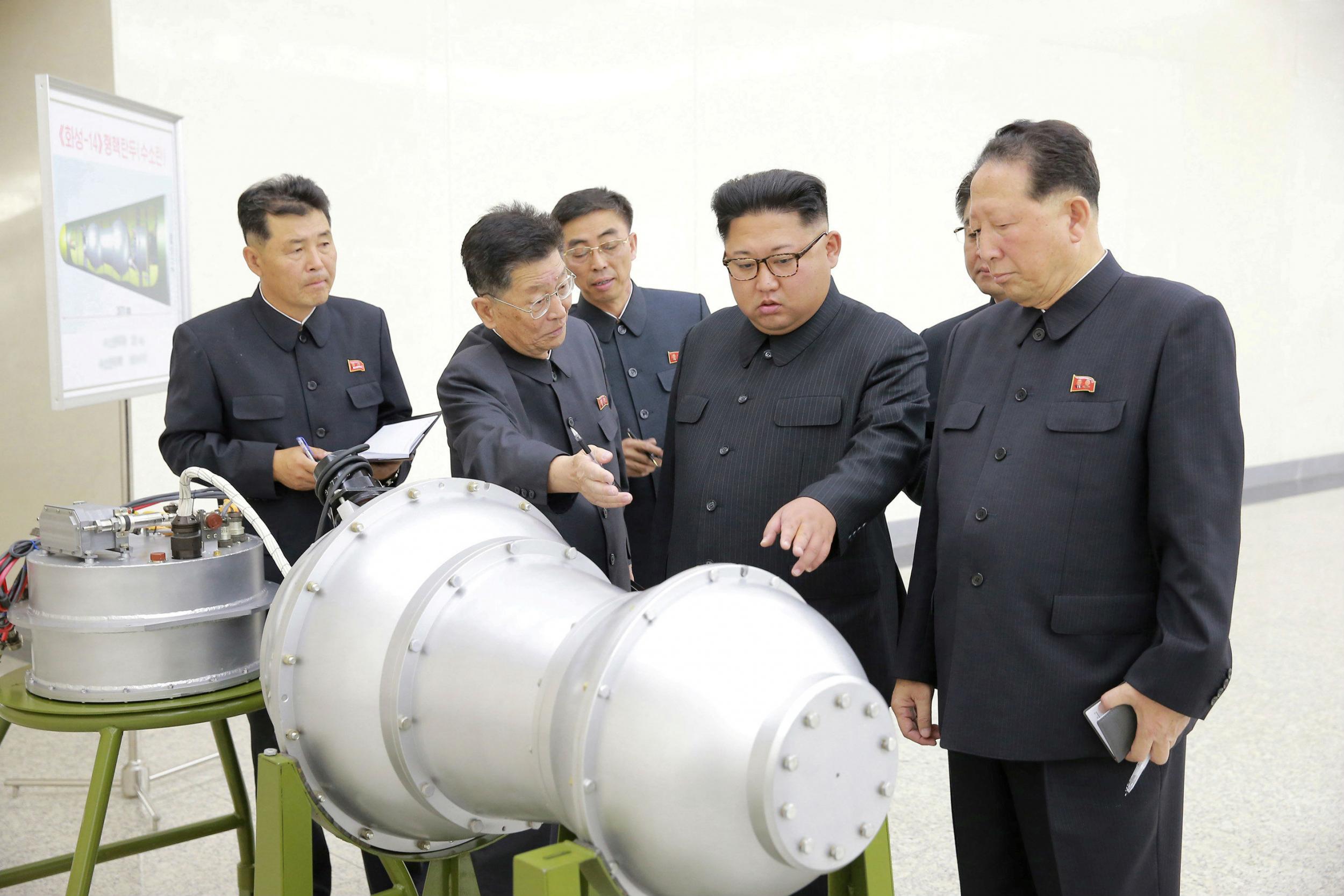 North Korea may be producing its own supply of a rocket fuel known as "devil's venom" to power its missile programme, according a new report.
Unsymmetrical di-methyl-hydrazine (UDMH) is a liquid fuel used to power intercontinental ballistic missile (ICBM) and intermediate range ballistic missile (IRBM) systems.
It is thought that the secretive communist state has relied on imports of the fuel from Russia and China.
Domestic production would guarantee the sustainability of its missile programme and therefore reduce the effectiveness of United Nations (UN) sanction aimed at curbing the country's military power.
Conducted by 38 North, a US research centre embedded in the Korea Institute at John Hopkins University, the reports stated that "The failure to domestically produce the fuel would represent an extremely vulnerable single-point-of-failure that the North understands well and has most likely addressed, given known historical practices within its arms production industry."
It comes as tensions between Pyongyang and the West continue to mount.
CIA chief Mike Pompeo recently warned North Korea could be just months away from developing the ability to hit the US with nuclear weapons.
However, on a recent visit to South Korea, US Defence Secretary Jim Mattis emphasised that diplomacy was required with North Korea's leader Kim Jong-un.
World news in pictures
Show all 50
"Our goal is not war, but rather the complete, verifiable, and irreversible denuclearization of the Korean peninsula," he said. ​
His comments came before Donald Trump departs on a trip to Asia next week .
In a speech to the United Nations last month, he US President threatened to destroy North Korea if necessary to defend America and its allies.
Mr Kim has blasted Trump as "mentally deranged."
Additional reporting by Reuters
Join our commenting forum
Join thought-provoking conversations, follow other Independent readers and see their replies