North Korea fires 'missiles' into sea, South Korea claims
If confirmed it would be first test since Donald Trump met Kim Jong-un at demilitarised zone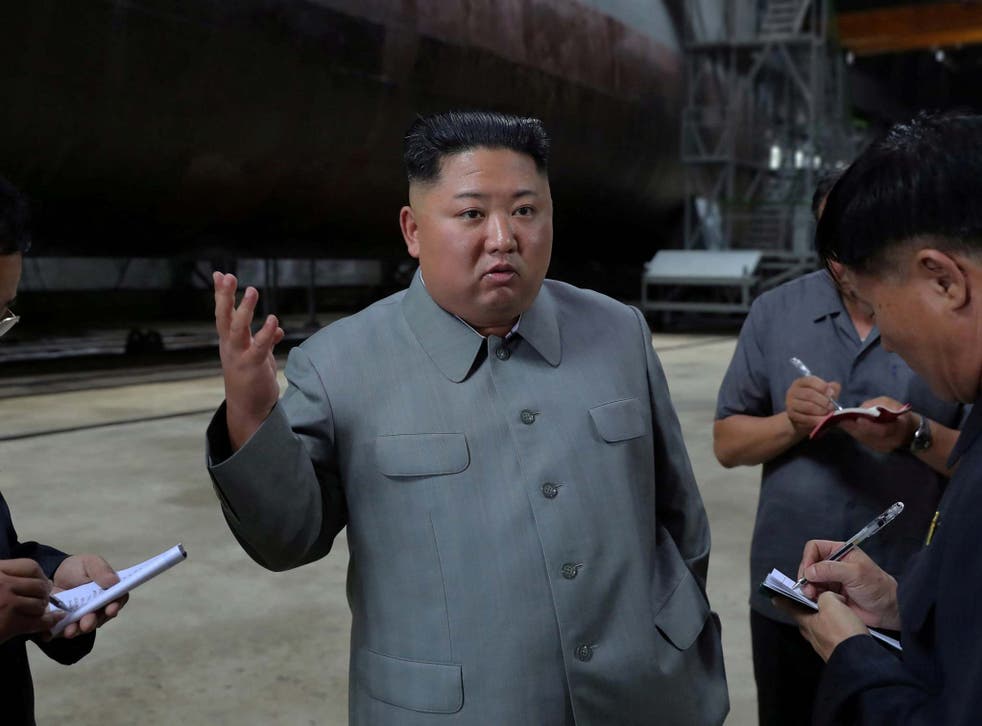 North Korea has fired two unidentified projectiles believed to be missiles into the sea, South Korea has said.
The projectiles were launched from an area near the eastern city of Wonsan and flew around 270 miles (430km), according to the South's joint chiefs of staff.
They flew about 430km (267 miles) to the east, they said.
If confirmed, it would be the first missile test since Donald Trump and Kim Jong-un met at the demilitarised zone between the two Koreas at the end of June.
"Our military is monitoring the situation in case of additional launches and maintaining a readiness posture," the joint chiefs of staff added, according to South Korea's Yonhap News Agency.
North Korea's pervasive leaders: the Kim portraits

Show all 16
Last week, Mr Kim inspected a newly-built submarine, potentially signalling continued development of a submarine-launched ballistic missile (SLBM) programme.
The reclusive nation's leader inspected the operational and tactical data and combat weapons systems of the submarine, which state news agency KCNA said was built under "his special attention" and will be operational in the waters off the east coast.
"The operational capacity of a submarine is an important component in national defence of our country bounded on its east and west by sea," Mr Kim said.
Trump becomes first sitting US president to set foot in North Korea at meeting with Kim Jong-un
It comes amid another delay in the resumption of talks between North Korea and the United States, in which Washington has been pushing the kingdom to give up its nuclear weapons and missile programmes.
Mr Kim has refrained from testing intercontinental ballistic missiles (ICBM) and nuclear weapons while engaging in denuclearisation talks.
North Korea's Foreign Ministry said earlier this month that Washington's pattern of "unilaterally reneging on its commitments" by holding military exercises with South Korea was leading Pyongyang to reconsider its own commitments to discontinue tests of nuclear weapons and intercontinental ballistic missiles.
Support free-thinking journalism and attend Independent events
North Korea's previous weapons testing was in May, which included both short-range missiles as well as smaller rockets.
At the time, Mr Kim oversaw the first flight of a previously untested weapon – a relatively small, fast missile experts believe will be easier to hide, launch and manoeuvre in flight.
Join our new commenting forum
Join thought-provoking conversations, follow other Independent readers and see their replies