Japan calls North Korean nuclear developments a 'grave and imminent threat'
Annual defence report also decries China's reclamation moves in the South China Sea as a provocation
Mari Yamaguchi
Tokyo
Tuesday 02 August 2016 21:48 Comments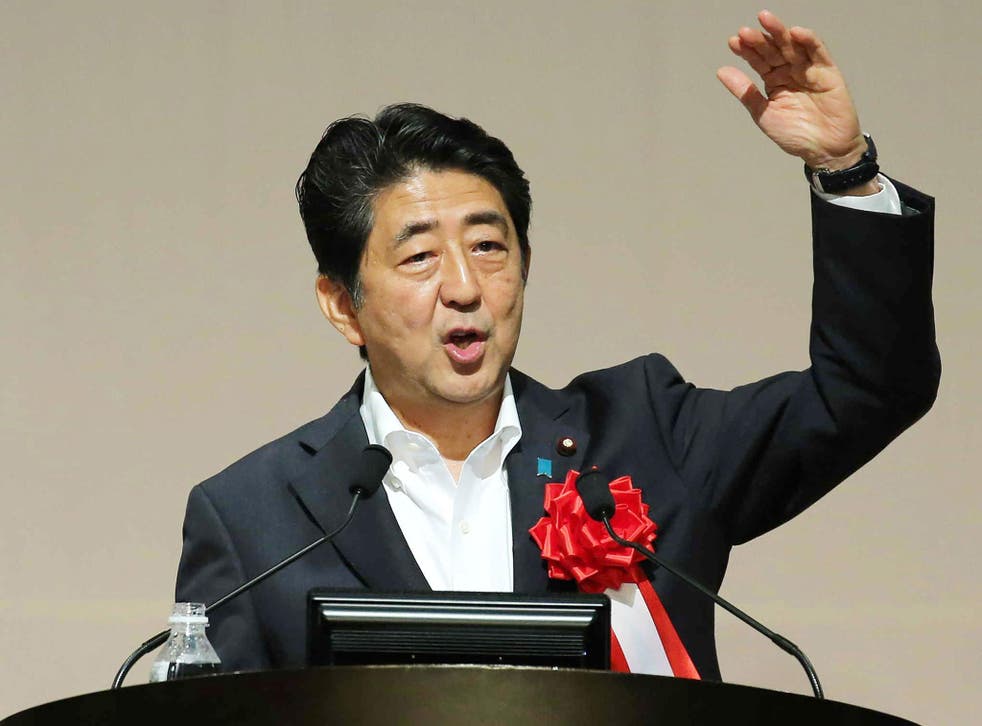 Japan has called North Korea's nuclear and missile development a "grave and imminent threat" to the region and international security, and criticised China's increasingly assertive military action as "dangerous" in its annual defence report.
The report, approved by the Cabinet, comes as Prime Minister Shinzo Abe's government pushes for Japan to take on greater military roles abroad. This year's 484-page report allocated several more pages to each country than the previous year's report.
And it cited North Korea's technological advances in recent nuclear tests and says Pyongyang might have achieved the capability to miniaturise atomic weapons and develop warheads.
"North Korea's military activity has increased tensions on the Korean Peninsula, and become a grave and imminent threat not only to Japan but also to the security in the region and the international society," the report said. It reiterated concerns that North Korea may have acquired a missile capable of launching as far as 10,000 kilometres (6,200 miles).
The report also called China's reclamation moves in the South China Sea a provocation, and urged Beijing to accept a recent international arbitration ruling.
It said China's escalating activity in the East China Sea caused Japan to scramble against Chinese warplanes more than 570 times last year. The report said China has stepped up activity around Japanese-controlled islands that Beijing also claims, adding that a Chinese warship entered a strip of water just outside Japanese-claimed waters in the area.
China's actions over conflicting maritime claims are unilateral and high-handed, and some of them are "dangerous actions that could trigger unanticipated situations", the report said. "They raise strong concern about what may happen in the future."
AP
Register for free to continue reading
Registration is a free and easy way to support our truly independent journalism
By registering, you will also enjoy limited access to Premium articles, exclusive newsletters, commenting, and virtual events with our leading journalists
Already have an account? sign in
Join our new commenting forum
Join thought-provoking conversations, follow other Independent readers and see their replies