North Korea 'developing advanced version of missile that could reach US'
Developments part of 'accelerated' nuclear programme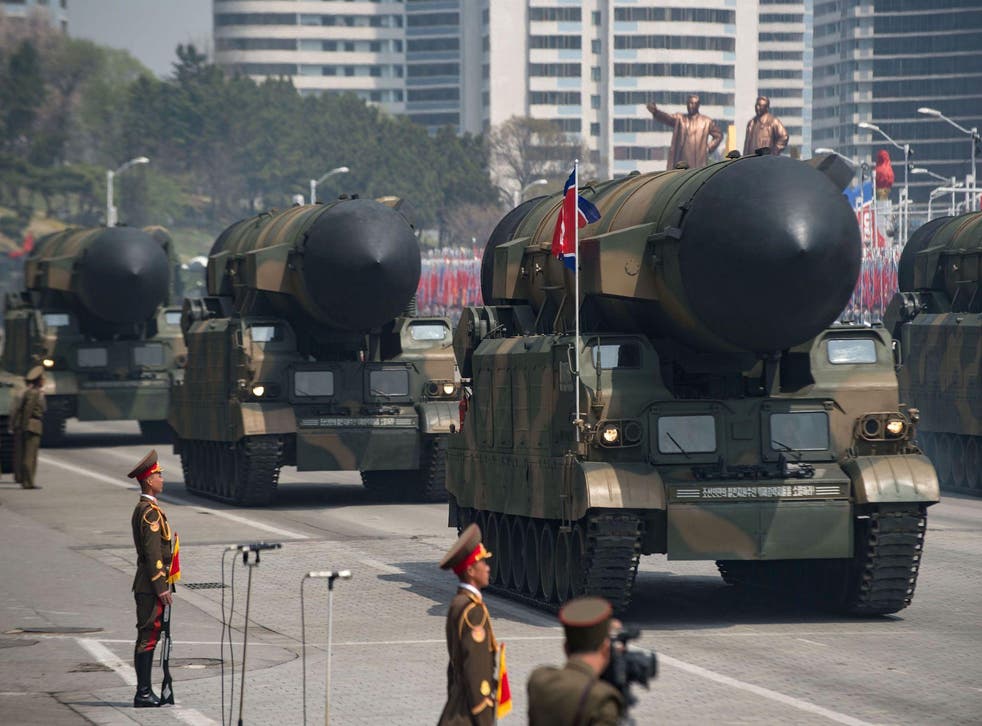 North Korea is developing an advanced version of its existing KN-20 intercontinental ballistic missile that could potentially reach the United States mainland, a US official has reportedly said.
It follows the North testing its first intercontinental missile in July, which prompted international alarm.
The developments are part of an accelerated programme by the isolated communist regime to rapidly advance every part of its missile and nuclear weapons attack capability, anonymous US officials told CNN.
Improvements to the North's nuclear fuel, missile launchers and targeting systems are also being made, they said.
It comes days ahead of Donald Trump's 12-day long tour of Asia — his first visit to the continent as head of state.
Senior officials have said Mr Trump will not visit the heavily fortified demilitarised zone on the border between North Korea and South Korea, bypassing a symbolic opportunity to pass close to the regime. The visit has become a staple of Asia tours by American commanders-in-chief.
US officials expect North Korea to become capable of mounting a miniature warhead onto an intercontinental missile at some point in 2018, CNN reported. The development would be a crucial step in extending the reach of the North's arsenal.
The expedited weapons programme is being touted as the reason why senior US officials have been warning about a increased risk from Pyongyang, even as they search for a diplomatic solution.
Defence Secretary James Mattis warned last week the North had "accelerated the threat that it poses to its neighbours and the world through its illegal and unnecessary missile and nuclear weapons programmes".
The Pentagon is expected to complete two reviews of its nuclear weapons by the end of the year that will inform future military spending to counter the North Korean threat.
Made in North Korea - In pictures

Show all 6
Republican and Democratic US senators on Wednesday said they had agreed a new package of sanctions on North Korea. The Senate Banking Committee is expected to act on the legislation next week, while Mr Trump is in Asia.
New sanctions are set to be imposed on foreign financial institutions, such as Chinese banks that provide services to any individual targeted with North-related sanctions.
Join our new commenting forum
Join thought-provoking conversations, follow other Independent readers and see their replies