North Korea's nuclear tests 'could cause catastrophic volcanic eurption'
The force of a nuclear bomb being detonated underground could affect the magma of the Mount Paektu volcano, which is situated near the test site
Thursday 18 February 2016 17:19 GMT
Comments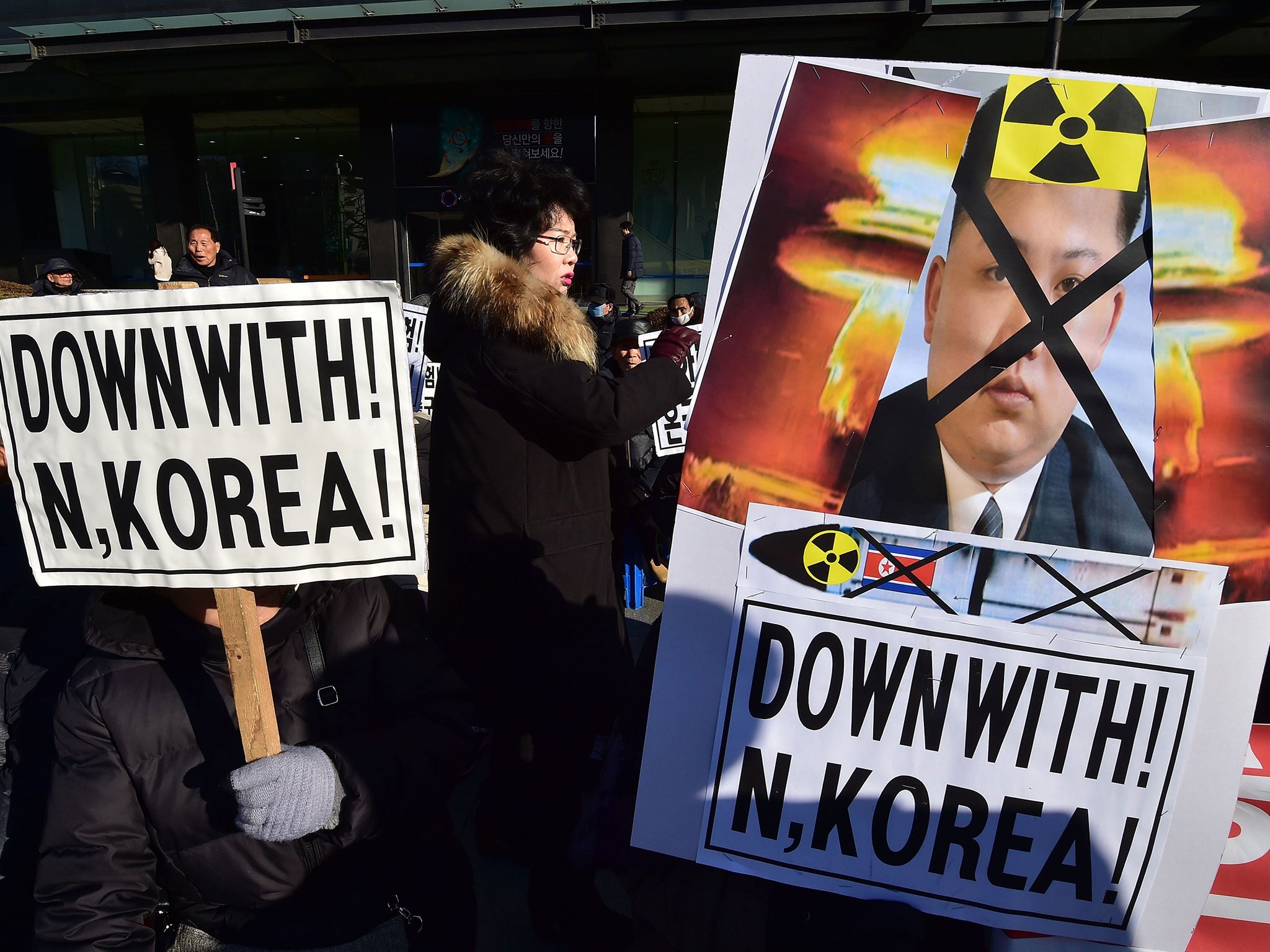 South Korean scientists have warned that nuclear tests allegedly being carried out by North Korea could cause a 'catastrophic' volcanic eruption near its test site.
In an academic paper, experts from Yonsei University, in Seoul, have said that the pressure of the force of a nuclear bomb being detonated underground could affect the magma of the Mount Paektu volcano, which is situated a mere 70 miles away.
The paper, published in the Nature journal, said: "An underground nuclear explosion test near an active volcano constitutes a direct threat to the volcano.
"North Korean nuclear explosions are expected to produce pressure changes of tens to hundreds of kilopascals, causing concern over the possible triggering of volcanic eruption.
"A nuclear test will probably exert a direct or indirect impact on volcanic activity at the mountain and this is worrisome."
In pictures: North Korea hydrogen bomb test
Show all 15
The scientists also warned that a previous eruption of the volcano was "one of the largest explosive events in human history".
The 9,000ft-high active volcano is on the border between North Korea and China and last erupted in 1903.
Last month, Pyongyang claimed to have carried out a successful hydrogen bomb test, with its state-run news agency Rodong Simnun claiming that the test was conducted using "indigenous wisdom, technology and efforts" and that it had been carried out in a "safe and perfect manner".
South Korea reacted to the news by anouncing it would restart propaganda broadcasts on loudspeakers across the border - something Kim Jong-un's government has previously described as an act of war.
Join our commenting forum
Join thought-provoking conversations, follow other Independent readers and see their replies