North Korea simulates special forces attack on South Korea's presidential office
South Korea warned of 'fatal' consequences for the North if it was provoked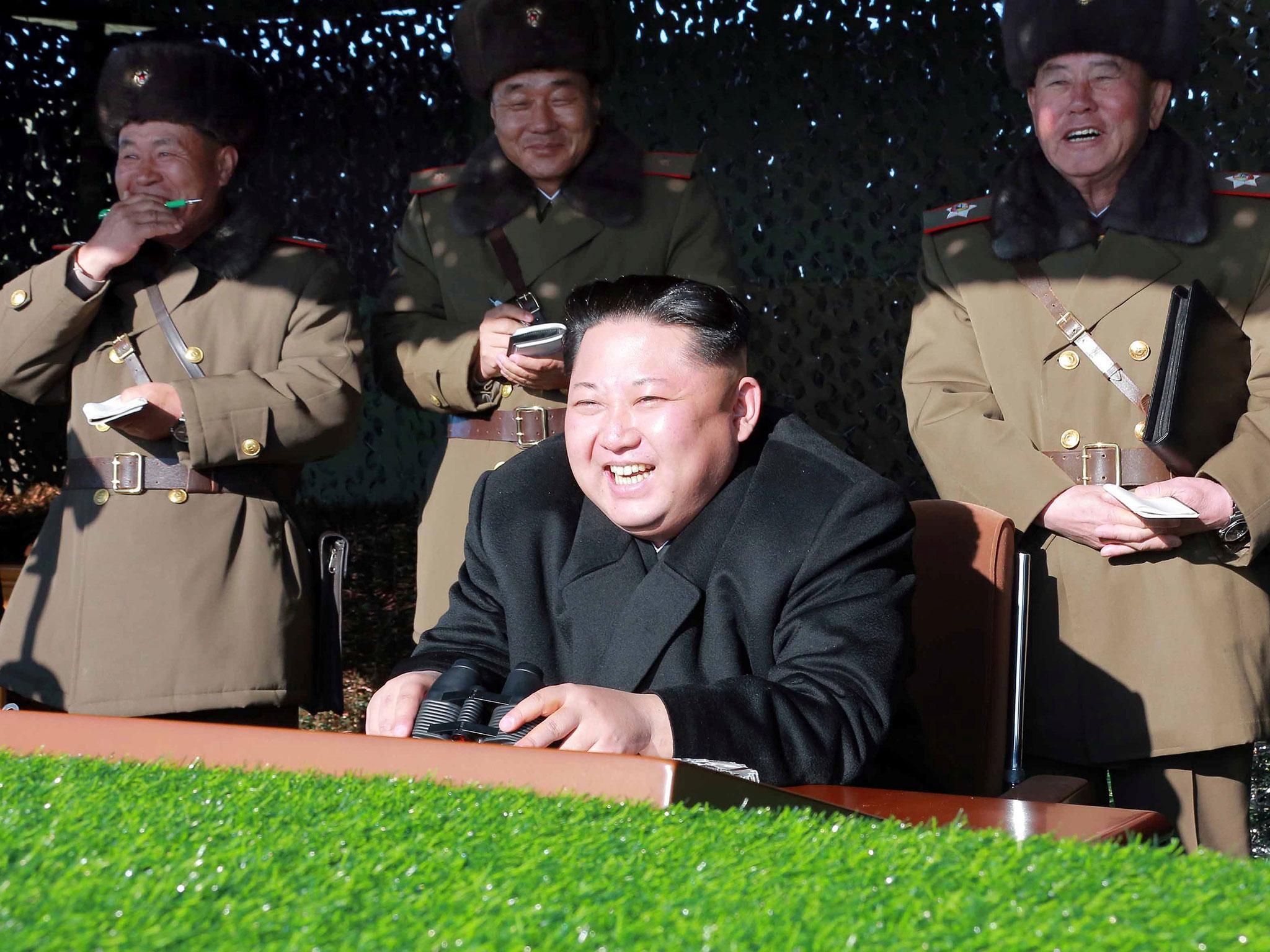 North Korean leader Kim Jong-un has overseen a military drill simulating a huge attack on Seoul's presidential office.
The dictator was pictured laughing as his special forces troops attacked a full-scale mock-up of the Blue House before setting it on fire.
The exercise was aimed at "destroying specified targets of the enemy," state-run news agency KCNA said.
Photos of the drill show the North Korean leader surrounded by his generals as he watched the attack through binoculars from an observation post.
KCNA reported him saying: "Well done, the enemy troops will have no space to hide themselves, far from taking any counteraction."
South Korea's military "strongly condemned" the drill and warned there could be "fatal" consequences for Pyongyang if it was provoked into a confrontation.
The defence ministry's joint chiefs of staff said: "If the enemy conducts a provocation based on its rash judgement, we will strongly and firmly retaliate with a fatal blow against the North Korean leadership."
The military exercise comes as South Korea voted to impeach its first democratically elected female leader, Park Guen-hye.
Prime Minister Hwang Kyo-Ahn, who has assumed the role of interim president, held an emergency cabinet meeting and ordered the military to be extra vigilant.
The United Nations Security Council recently voted to impose new sanctions on North Korea in response to its fifth nuclear test in September.
Join our commenting forum
Join thought-provoking conversations, follow other Independent readers and see their replies