North Korea spymaster flees to South becoming 'highest-level' military defection ever
Hjung-Jin Kim
Monday 11 April 2016 07:32 Comments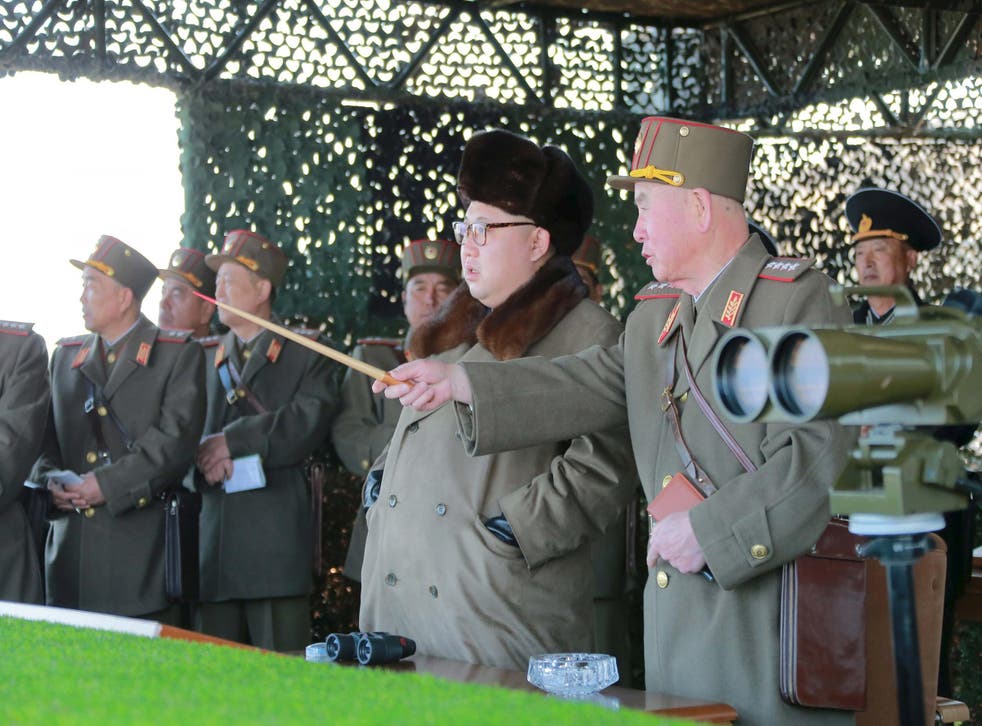 A colonel from North Korea's military spy agency has fled to South Korea last year in a rare senior-level defection, Seoul officials said Monday.
The South Korean news agency Yonhap quoted an unnamed official as saying the man was the highest-level military official ever to have defected, and had already passed on details "about the bureau's operations against South Korea".
The announcement by officials in Seoul comes three days after it was revealed 13 North Koreans working at the same restaurant in a foreign country had defected to the South. It was the largest group defection since North Korea's young leader Kim Jong Un took power in late 2011. South Korean media reported the restaurant is located in the eastern Chinese city of Ningbo.
The colonel worked for the North Korean military's General Reconnaissance Bureau before defecting to South Korea, according to Seoul's Defense Ministry and Unification Ministry. Both ministries refused to provide further details including a motive for the defection.
The reconnaissance agency was believed to be behind two deadly attacks blamed on Pyongyang that killed 50 South Koreans in 2010.
Kim Jong-un inspects military exercises and missile launch

Show all 11
There have been occasional reports of lower-level North Korean soldiers defecting but it is unusual for a colonel to flee to the South.
The highest-level North Korean who took asylum in South Korea has been Hwang Jang-yop, a senior ruling Workers' Party official who once tutored Kim's late dictator father Kim Jong Il. Hwang's 1997 defection was hailed by many South Koreans as an intelligence bonanza and a clear sign that the North's political system was inferior to the South's. Hwang died in 2010.
More than 29,000 North Koreans have defected to South Korea since the end of the 1950-53 Korean War, according to South Korean government records. Many defectors have testified they wanted to avoid the North's harsh political system and poverty.
Defections are a bitter source of contention between the rival Koreas, which are still divided along the world's most heavily fortified border since the end of the Korean War. Pyongyang usually accuses Seoul of enticing North Korean citizens to defect, something Seoul denies.
AP
Register for free to continue reading
Registration is a free and easy way to support our truly independent journalism
By registering, you will also enjoy limited access to Premium articles, exclusive newsletters, commenting, and virtual events with our leading journalists
Already have an account? sign in
Join our new commenting forum
Join thought-provoking conversations, follow other Independent readers and see their replies