North Korea: Top US military officer says America is 'committed to defending South Korea'
US-based experts say recent incidents between North and South Korea are the most serious since Kim Jong-un came to power four years ago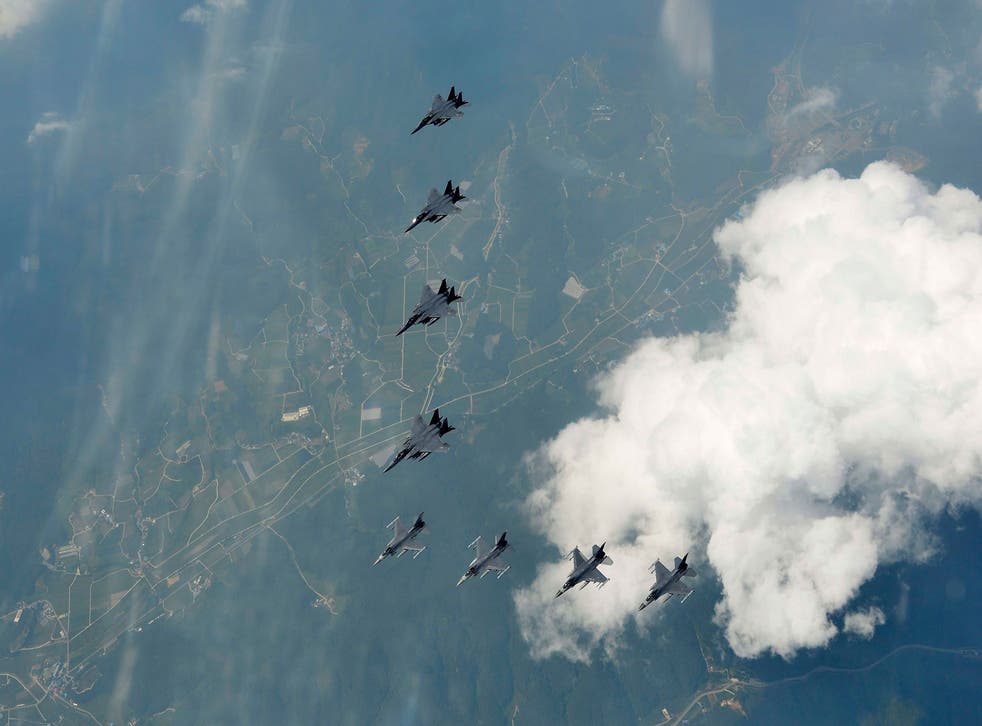 A top US military officer has pledged to defend South Korea amid mounting tensions with North Korea.
The AFP news service reported that General Martin Dempsey, chairman of the Joint Chiefs of Staff, made the comments in a call to a senior South Korean counterpart on Friday 21 August.
A Pentagon statement read: "Chairman Dempsey reaffirmed the unwavering commitment of the United States to the defense of the ROK (South Korea) and reiterated the strength of the US-ROK alliance."
US military members stationed in South Korea are currently on "enhanced status" – a heightened state of alert – as tensions flare on the peninsula and threats of war are made from Pyongyang.
The two countries are holding their first high-level talks in nearly a year at the truce village of Panmunjom, shortly after a deadline set by North Korea that demanded the South remove loudspeakers broadcasting propaganda at the border.
The South Korean presidential office said national security adviser Kim Kwan-jin and Unification Minister Hong Yong-pyo would sit with Hwang Pyong So – widely considered to be the second highest-ranking North Korean official after Kim Jong-un – and Kim Yang Gon, a secretary of the central committee of the Workers' Party of Korea.
South Korea's military warned that North Korea must refrain from engaging in "rash acts" or face strong punishment, according to South Korea's Defense Ministry.
Everyday life in North Korea - in pictures

Show all 10
US-based experts on North Korea say a land mine blast and reports of shots fired at a loudspeaker on the border were the most serious security incidents since Kim Jong-un came to power in 2011.
"If Kim Jong Il or Kim Il Sung was in charge, I would say that leadership in North Korea would recognise that South Korea has responded in kind to an attack and it's time to stand down," said Evans Revere, a former senior State Department official on East Asia.
"But I'm not sure Kim Jong Un understands the rules of the game established by his father and grandfather on how to ratchet up tensions and then ratchet them down. I'm not sure if he knows how to de-escalate."
Additional reporting by AP
Join our new commenting forum
Join thought-provoking conversations, follow other Independent readers and see their replies