North Korea blames 'dishonest' US for breakdown in nuclear talks
'The further its mistrust and hostile acts towards DPRK grow, the fiercer our reaction will be,' Pyongyang says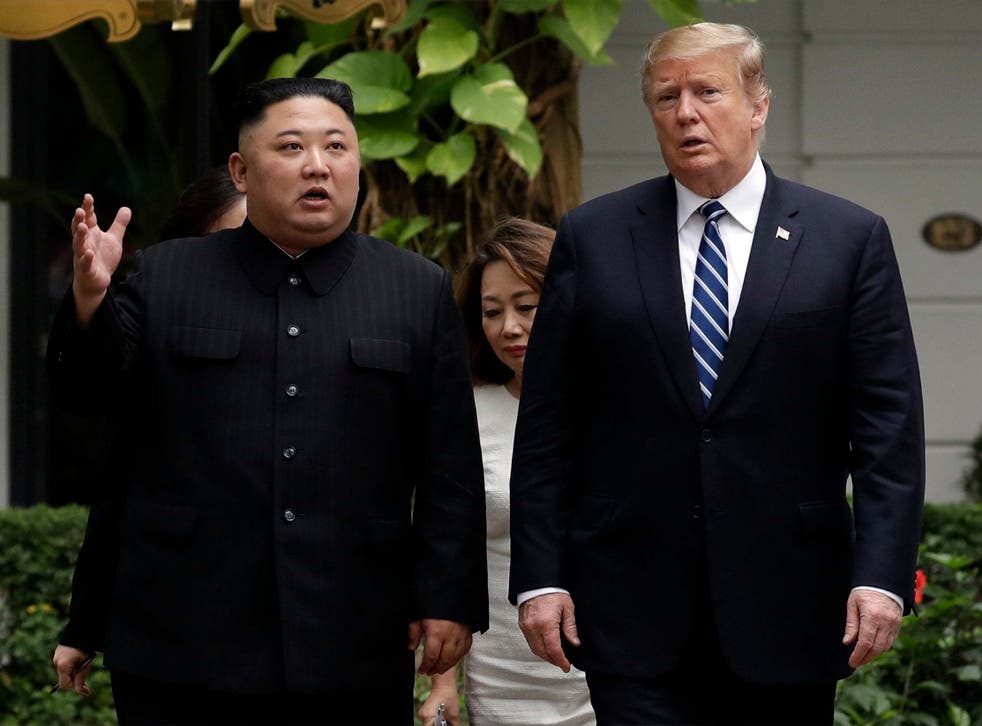 Nuclear negotiations with the United States will not resume unless the Trump administration moves away from its demands for disarmament, North Korea has said.
In a statement released by an unnamed spokesman, North Korea's foreign ministry accused Washington of attempting to shift the blame for the failed summit between Kim Jong-un and Donald Trump.
"The underlying cause of setback of the DPRK-US summit talks in Hanoi is the arbitrary and dishonest position taken by the United States, insisting on a method which is totally impossible to get through," the spokesman said in a statement carried by the official KCNA news agency.
"The United States would not be able to move us even an inch with the device it is now weighing in its mind, and the further its mistrust and hostile acts towards the DPRK grow, the fiercer our reaction will be," it added, using the initials for the Democratic People's Republic of Korea.
The North's statement is the latest in a string of criticism of the US since the failed summit between the two nations in Vietnam, which ended abruptly without an agreement.
North Korea's pervasive leaders: the Kim portraits

Show all 16
In recent weeks, North Korea fired short-range missiles, and the US seized a North Korean ship suspected of illicit coal shipments, breaching sanctions.
North Korea has now set a year-end deadline for the US change their position, which the Trump administration has essentially ignored.
The administration does not appear to have responded to North Korea's latest statement. On Friday, Donald Trump flew to Japan.
Join our new commenting forum
Join thought-provoking conversations, follow other Independent readers and see their replies