From forced abortions to sexual violence: Women in North Korea subjected to 'heartbreaking' human rights violations in jail
'Most fail to understand that the story of North Korea is also the story of female subjugation,' escapee tells The Independent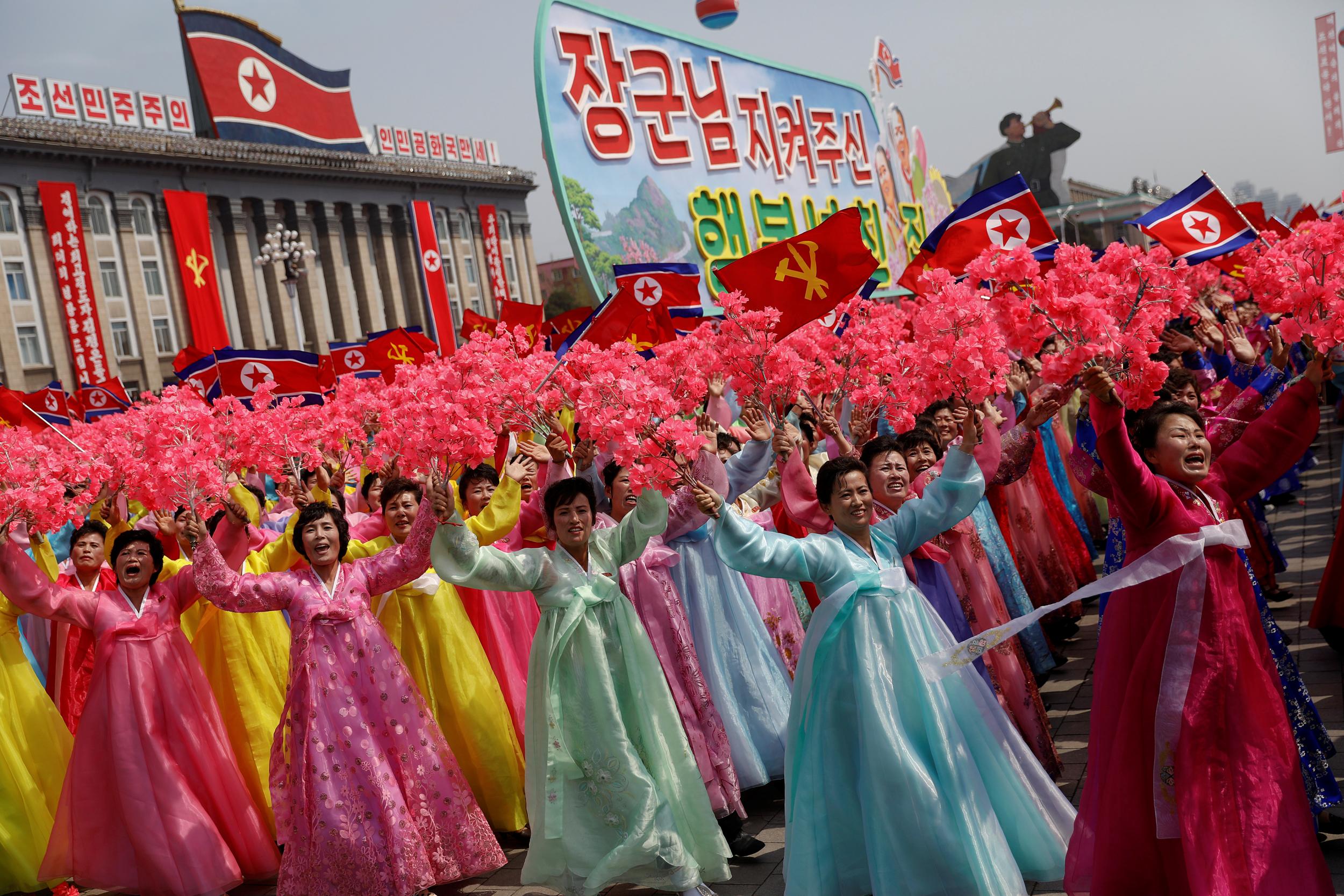 Pregnant North Korean women who attempted to escape the country have been forced into having abortions by violent prison guards, according to a United Nations.
Some pregnant detainees lost their unborn children after guards beat them or forced them to carry out hard labour, researchers found.
One interviewee told researchers she witnessed prison staff torturing a heavily pregnant woman before leaving her child to die in sub-zero conditions.
She said: "The guards put bricks on her back, and forced her to walk around. She had to walk with the bricks every day for a week or so. She eventually gave birth. The baby was alive when born. I was told to wrap the baby and put it outside. The woman had to work the following day."
The woman was said to have given birth in her cell without any medical help – with the witness saying she suspects the baby was left to die in winter temperatures substantially lower than freezing.
While citizens are effectively barred from leaving North Korea, women carry out highly dangerous journeys to leave the hermit kingdom. Women made up just over 80 per cent of the 1,047 people who successfully made it to South Korea in 2019 after escaping from North Korea.
The report states women, who are often sexually exploited or forced into marriages by human traffickers after leaving the north, are "systematically punished" and sentenced to imprisonment upon returning to North Korea.
One woman, who escaped to China, said: "I was beaten with a club by a preliminary investigation officer and was kicked by the officer. The treatment was particularly harsh at the Ministry of State Security. If one is found to have gone to a South Korean church while staying in China, they are dead. I therefore tried hard not to reveal my life in China. I was beaten up as a result. I was beaten to a level that my rib was broken. I still feel the pain".
The UN researchers, who interviewed more than 100 women over a decade long period from 2009, found some suffered hunger which was so bad it constituted malnutrition.
Women also said they suffered "inhumane, overcrowded and unsanitary conditions in detention" where they were forced to endure incessant surveillance from male guards and were routinely beaten or tortured. Others said guards subjected them to sexual violence.
"During my time in prison about five to six people died. Most of them died due to malnutrition," one woman said.
Another interviewee said a pregnant detainee was forced to "fall on her hips" in order to trigger a miscarriage.
"She did it three or four times but it did not happen," the interviewee said. "She was taken out of the holding centre and given an injection to make her miscarry. I saw her giving birth with my own eyes... I heard crying, but then the baby was placed face down, wrapped in plastic and taken out of the cell by a prison guard… No medical attention was given [to the mother]. She died after a week or so."
Michelle Bachelet, UN High Commissioner for Human Rights, said: "It is heartbreaking to read these stories of women who fled their country looking to make ends meet, but who ended up being punished. These are women who have often been the victims of exploitation and trafficking who should be taken care of, not detained and subjected to further human rights violations. These women have a right to justice, truth and reparation."
Jihyun Park, who escaped North Korea before being repatriated and then tortured in a labour camp, said many outside observers "fail to understand that the story of North Korea is also the story of female subjugation".
Ms Park, who now lives in Manchester, told The Independent: "Like all North Korean women, I had no rights — no right to freedom, liberty, or the pursuit of happiness. My family was ripped apart and our relationships severed. I was forced to endure starvation and driven from my homeland by desperation, abuse, and fear.
"Following my second escape from North Korea and my freedom in the United Kingdom, I have seen male statesman, male 'experts', male-dominated conferences, and male journalists try to understand and explain my homeland. Most fail to understand that the story of North Korea is also the story of female subjugation. Of structural, sexual, and physical violence. Women and girls experience horrors from which we are forced to flee.
"Making a difference in the fight against human trafficking of North Korean women and girls in North Korea is difficult. Peace can never be brought to countries or people governed by men who despise women. But I cannot give up.
"As a survivor, it is my hope that the voices of my countrywomen in this report can speak for all North Korean women and girls — and that the world will finally listen. The Kim dynasty has ruled my homeland for 70 years. To retain power, three generations of male rulers and their male cadres have violated human rights as public policy. This has been known for a long time. Less known are the consequences of male-dominated rule on women and girls."
Ms Park was arrested in China and repatriated back to North Korea where she spent a year in one of the country's most harrowing detention camps.
She said she was imprisoned, tortured, and re-educated for six months before having to stop working due to severe malnutrition and a leg injury. She was released on sick bail to have her leg amputated, Ms Park added.
A 2018 Human Rights Watch report found North Korean officials sexually assaulted women with near total impunity and sexual abuse is so prevalent it has been normalised – with women routinely forced to endure sexual violence by government officials, police, prison guards, interrogators and soldiers.
Join our commenting forum
Join thought-provoking conversations, follow other Independent readers and see their replies