North Korean businessmen are summoned back from China after Jang Song Thaek execution
Sources claim 'large numbers' of officials are being called back to North Korea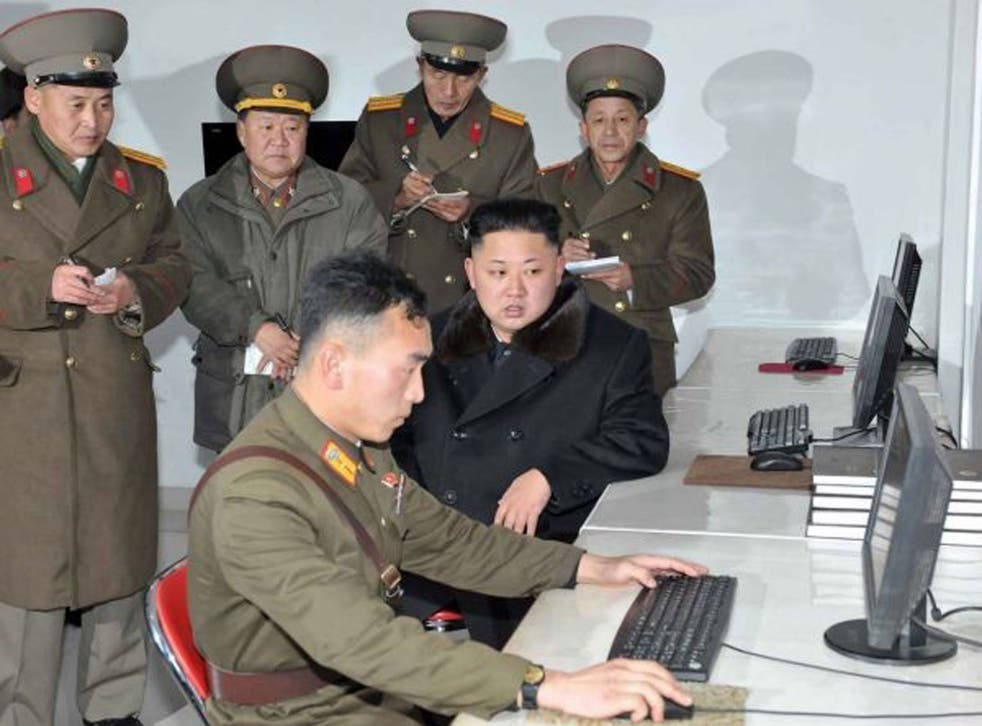 North Korean businessmen have been recalled from China following the execution of Jang Song Thaek, the uncle of Kim Jong-un and former second in command, a South Korean news agency is claiming.
Businessmen working in the northeastern Chinese cities of Shenyang and Dandong have reportedly been called back "in large numbers" over Jang's death, sparking fears Kim Jong-Un may be looking to purge those loyal to him within the regime. South Korean newspaper Yonhap News said "large numbers" have been summoned back to the Communist state.
They have been working in China to help facilitate trade between the two countries and attract Chinese investment.
"Large numbers of North Korean businessmen in Shenyang and Dandong have gone home in a hurry this week," an unidentified source told the paper.
"Judging from their numbers and the fact that it was so sudden, it doesn't appear to be related to the second anniversary of (the death of former North Korean leader) Kim Jong-il on Dec. 17," the source added.
Another source told the paper North Korea was planning to summon all officials working in both Chinese cities back to Pyongyang at some point.
Jang was r emoved from a Communist Party session, dragged away by armed soldiers and stripped of all his posts. His image has even been digitally deleted from official photos with other leaders.
Just four days later, the 67-year-old was tried for treason by a special military tribunal and executed.
An extensive list of his crimes was subsequently released by the Korean Central News Agency, and included "behaving arrogantly and insolently as unwillingly standing up from his seat and half-heartedly clapping" when Kim Jong-un was elected vice chairman, and "instructing his stooges to sell coal and other precious underground resources at random, leaving his confidants saddled with huge debts, deceived by brokers.
Jang was in charge of managing economic ties with China and met with top Chinese officials during their visits to Pyongyang. In 2012, Jang travelled to China at the head of one of the largest North Korean delegations ever to visit the Chinese capital to discuss construction of special economic zones that Beijing hopes will ensure North Korea's stability.

His execution on a myriad of charges from treason to drug abuse further diminishes China's narrow influence on the government of the younger Kim. Despite being North Korea's only significant ally and a crucial source of trade and aid, Beijing has been unsuccessful in persuading North Korea to rejoin six-nation nuclear disarmament talks, while its overwhelming desire for stability along its northeastern border prevents it from getting overly tough on its neighbour.
Register for free to continue reading
Registration is a free and easy way to support our truly independent journalism
By registering, you will also enjoy limited access to Premium articles, exclusive newsletters, commenting, and virtual events with our leading journalists
Already have an account? sign in
Register for free to continue reading
Registration is a free and easy way to support our truly independent journalism
By registering, you will also enjoy limited access to Premium articles, exclusive newsletters, commenting, and virtual events with our leading journalists
Already have an account? sign in
Join our new commenting forum
Join thought-provoking conversations, follow other Independent readers and see their replies