North Korean soldier crosses heavily-mined demilitarized zone to defect to South Korea
Over a thousand defectors leave North Korea each year although most of them do so by travelling through China rather than cross the
Alexander Ward
Monday 15 June 2015 11:22 Comments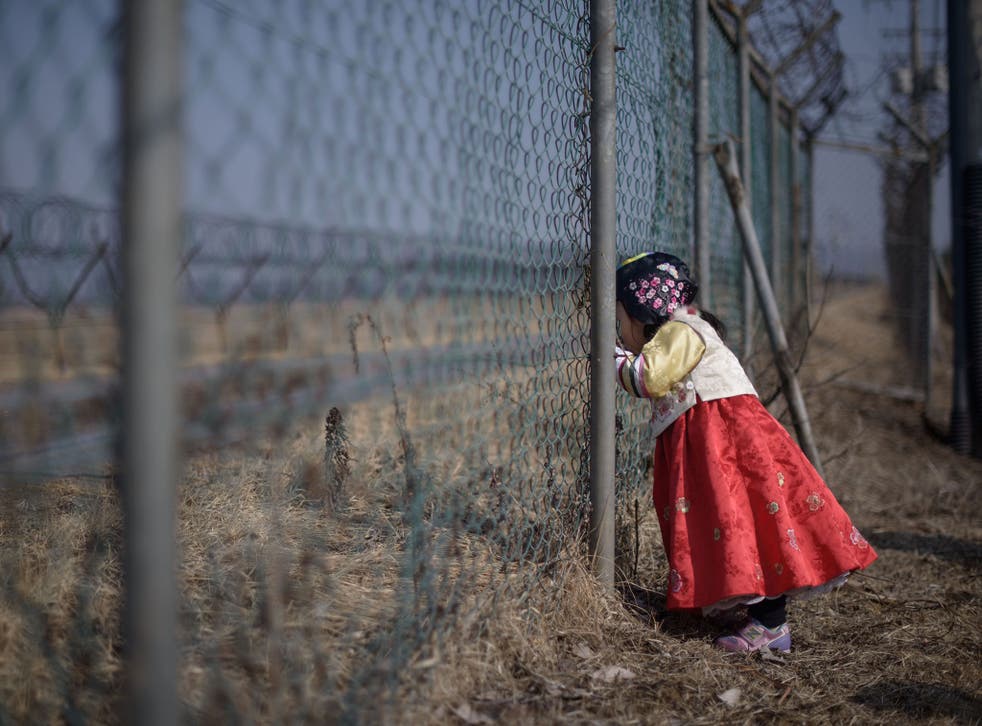 A North Korean soldier has walked across one of the world's most dangerous borders in an attempt to defect to South Korea.
The teenager crossed the heavily mined Demilitarized Zone (DMZ), which is approximately 2.5 miles wide, on Monday.
While there are more than a thousand defections from North Korea to the south every year, it is rare for people to cross the DMZ, instead opting to leave via China. The last crossing of the DMZ was in 2012.
According to South Korean Defence Ministry officials, the soldier approached a remote South Korean guard post in Gangwon province's Hwacheon county, at around 8am local time (12am BST) on Monday.
North Korea: Inside the Hermit Kingdom

Show all 110
There was no exchange of fire or warning shots as the soldier clearly expressed his desire to defect, the official said. He is currently being held in custody while checks are carried out.
The DMZ is a zone running along the 38th parallel, set up at the end of the Korean war, and is heavily fortified with barbed wire and landmines. Telephones on the South Korean side of the zone have been placed so that North Korean defectors can call for assistance.
Yonhap News Agency reported a South Korean official who said that the North's military had been laying additional landmines along sections of the border this year, apparently to prevent further defections.
South Korea's Defence Ministry declined to confirm the report.
Additional Reporting: Reuters
Register for free to continue reading
Registration is a free and easy way to support our truly independent journalism
By registering, you will also enjoy limited access to Premium articles, exclusive newsletters, commenting, and virtual events with our leading journalists
Already have an account? sign in
Join our new commenting forum
Join thought-provoking conversations, follow other Independent readers and see their replies