Indian Olympic athlete saves two teenage girls from alleged New Year's Day sexual assault at railway crossing
'Some men think women are only made for objectifying, and when they get an opportunity to attack they don't think twice'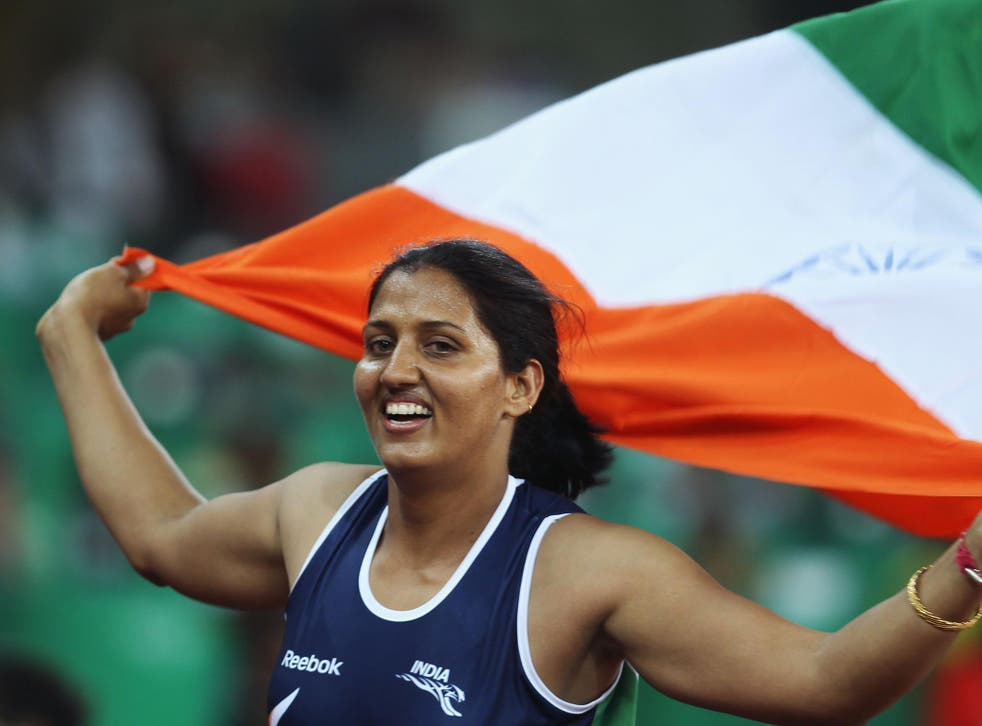 An Olympic athlete has been praised for her bravery after she rescued two teenage girls being molested at a busy railway crossing in India on New Year's Day.
Krishna Poonia, a Commonwealth Games gold medallist in the discus who competed at the London Olympics, described how she spotted three men surrounding the girls in the Churu district of Rajasthan state and decided to take action.
"I chased and caught one of the men, and helped the girls file a complaint," Ms Poonia told BBC News. "I was shocked and horrified when I saw these men trying to molest the girls in front of so many people at a busy railway crossing.
"Nobody did anything until I got out of the car and chased them myself. The girls were traumatised and shaken after the incident. They didn't even want to file a complaint because they were worried that their families would stop them going out if they incident became public."
Ms Poonia, who recently joined the Indian Congress to raise awareness of women's rights in the country, said she was "sickened" by reports of dozens of women being molested during celebrations in Bangalore on New Year's Eve.
Police announced they had "credible evidence" that assaults had occurred on several women and said an investigation had been launched. CCTV footage from the scene showed women crying and pleading with officers to protect them.
"Some men only believe in objectifying women," Ms Poonia added. "They think women are only made for objectifying, and when they get an opportunity to attack they don't think twice.
World news in pictures

Show all 50
"I felt sick after seeing some pictures of women crying. This happened in one India's biggest cities. You can't even imagine what happens in small towns and rural areas."
Ms Poonia's actions were praised by Twitter users, many of whom described her as "a real life hero" as well as a great athlete.
Meanwhile local protests have been held in Rajasthan after the gang-rape of a 15-year-old girl on Christmas Day, who was left paralysed from the waist down when her attackers ran her over with a motorcycle.
Join our new commenting forum
Join thought-provoking conversations, follow other Independent readers and see their replies