Osama Bin Laden's eldest wife may have collaborated with CIA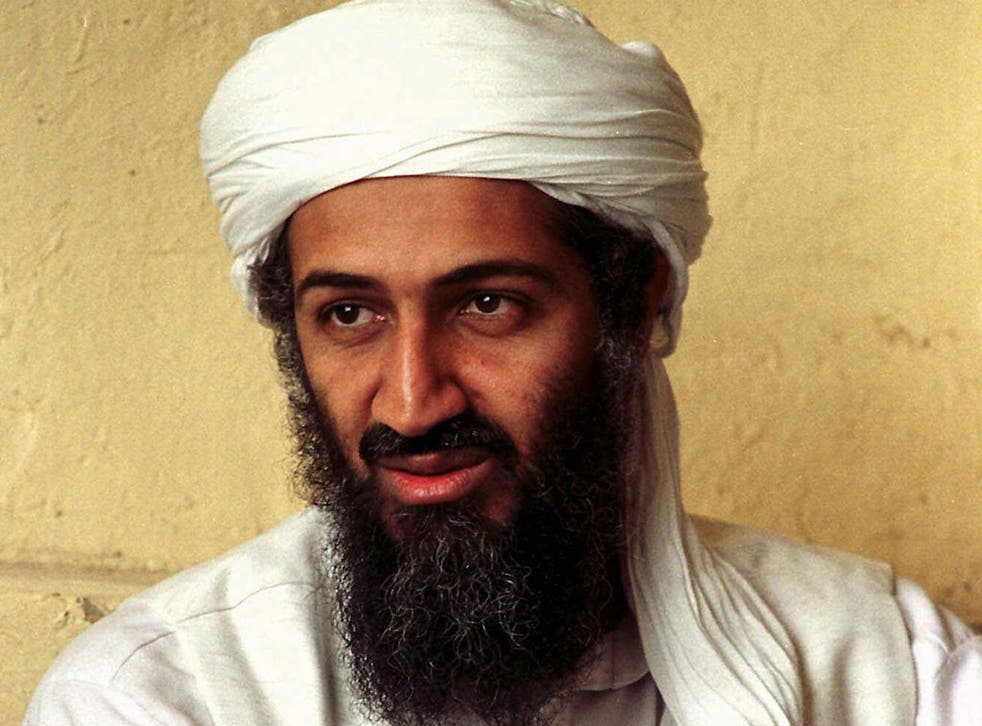 Osama Bin Laden, physically and mentally frail and holed-up in a secret compound in a Pakistan garrison town, may have been sold out to the Americans by his eldest wife who was furiously jealous of the al-Qa'ida leader's preference for a younger bride.
An eight-month investigation carried out by a retired senior Pakistani army officer, Brig. Shaukat Qadir, suggests Bin Laden's eldest wife, Khairiah Saber, was so upset that after she moved into the house in February last year that she collaborated with the CIA teams that were hunting him. "Absolutely, I'm sure about it," said Mr Qadir, speaking yesterday from Rawalpindi. "Hell hath no fury like a woman scorned."
The retired officer has based his investigation on interviews with officials from the Inter-Services Intelligence (ISI) agency and access to transcripts of interviews with Bin Laden's three wives who were living with him in the Abbottabad house. The widows remain in Pakistani custody and who have this week been charged with visa offences.
Mr Qadir was also permitted rare access inside the compound, where he was shown blood-stains purportedly belonging to Bin Laden, who was shot dead by US special forces. He said the motivation to invest his own money and time in the issue was the number of contradictions that appeared in the various accounts of the CIA's surveillance operation and the eventual raid to kill Bin Laden, who was codenamed Geronimo.
In the aftermath of the US raid on Pakistan territory, Mr Qadir said that along with many of his countrymen, he felt "ashamed". In addition to completing and circulating his 64-page report, he has given evidence to the official government inquiry looking into the affair.
Several of Mr Qadir's suggestions seem fanciful. He says, for instance, that Bin Laden's courier, Abu Ahmed al-Kuwaiti, may also have tried to give up the location of the al-Qa'ida leader. He cites as supporting evidence his belief that neither the courier nor his brother, picked up their automatic weapons to defend Bin Laden when American troops stormed the building. Other conclusions, such as Bin Laden's break with his former deputy Ayman al-Zawahiri fit with what other analysts believe.
If correct, Mr Qadir's account also provides new detail about the way Bin Laden made his way to Abbottabad from South Waziristan, via Swat and Haripur, arriving at the compound in the Bilal Town neighbourhood in the spring of 2005. He reveals that Pakistani officials found supplies of imported food, including dates, in the house. He makes no conclusions about whom, if anyone, within the Pakistani establishment was aware of his whereabouts.
Yet it is the detail about the domestic discord within Bin Laden's home that will catch the eye of many. While Bin Laden lived on the third floor of the property with his youngest wife, Amal Ahmed Abdel-Fatah al-Sada, a Yemeni who was 19 when they married in 1999, another wife, Siham Saber, lived in another room on the same floor.
That arrangement seems to work until the arrival of his eldest wife, Saudi-born Khairiah Saber, in early 2011. She had long been jealous of the youngest wife, said Mr Qadir, and was a fierce character. In his account, the retired officer quotes an ISI interrogator who questioned the eldest wife, saying: "She is so aggressive that she borders on being intimidating. Short of torturing her, we cannot get her to admit to anything. And, we will not torture women or children."
Bin Laden, who was 54, had two marriages before he married Khairiah Saber. Both ended in divorce. He has more than 20 children with his various wives. One of his sons Khalid, was shot dead the Abbottabad compound, which the authorities knocked-down last month. Officials, deeply embarrassed about the entire affair, said it had been done to prevent it becoming a shrine.
Join our new commenting forum
Join thought-provoking conversations, follow other Independent readers and see their replies