Afghanistan earthquake live: Twelve schoolgirls killed in stampede as death toll rises to 129
Tremors were felt across Pakistan, Afghanistan and India, and at least 800 have been injured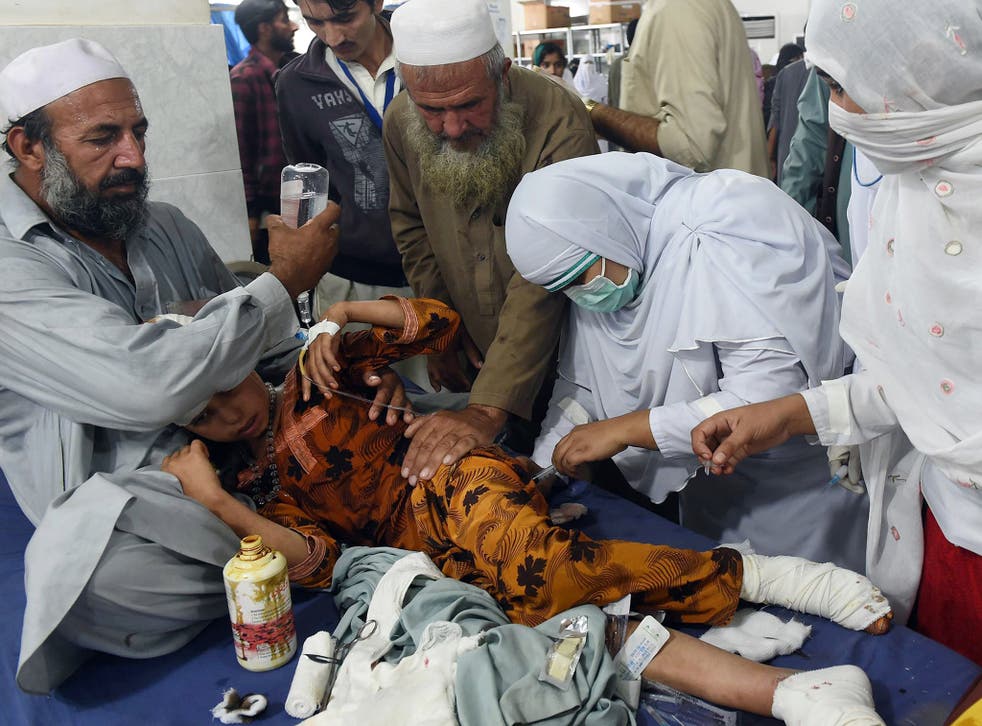 Here are the latest updates:
12 schoolgirls died in stampede to escape shaking school in Takhar province 
More than 600 people injured in Pakistan, plus 200 in Afghanistan
Landslides and damage to scores of buildings reported
At least 12 schoolgirls have died in a stampede to escape shaking buildings, as a magnitude 7.5 earthquake sent tremors across south Asia.
The US Geological Survey said the epicentre of the earthquake was in the far northern province of Badakhshan, which borders Tajikistan and China. It was initially recorded as magnitude 7.7 before it was downgraded to 7.5.
In Pakistan, state TV announced that at least 94 people had died, while nearly 600 were injured.
At the Afghan school in Takhar province, officials said the children died when pupils tried to flee all-girl school en masse. Another 35 girls were taken to hospital in the provincial capital of Taluqan. Across Afghanistan as a whole at least 33 people died, while more than 200 were injured.
The quake was also felt in the Indian capital New Delhi, though no damage was immediately reported. Office buildings swayed and workers who had just returned from lunch ran out of buildings and gathered in the street or car parks.
In Srinagar, the main city in the India-controlled portion of disputed Kashmir, the tremors lasted at least 40 seconds, with buildings swaying and electrical wires swinging wildly, residents said. At least two people were killed.
Register for free to continue reading
Registration is a free and easy way to support our truly independent journalism
By registering, you will also enjoy limited access to Premium articles, exclusive newsletters, commenting, and virtual events with our leading journalists
Already have an account? sign in
Register for free to continue reading
Registration is a free and easy way to support our truly independent journalism
By registering, you will also enjoy limited access to Premium articles, exclusive newsletters, commenting, and virtual events with our leading journalists
Already have an account? sign in