Pakistan bomb attack: Parachinar death toll reaches 57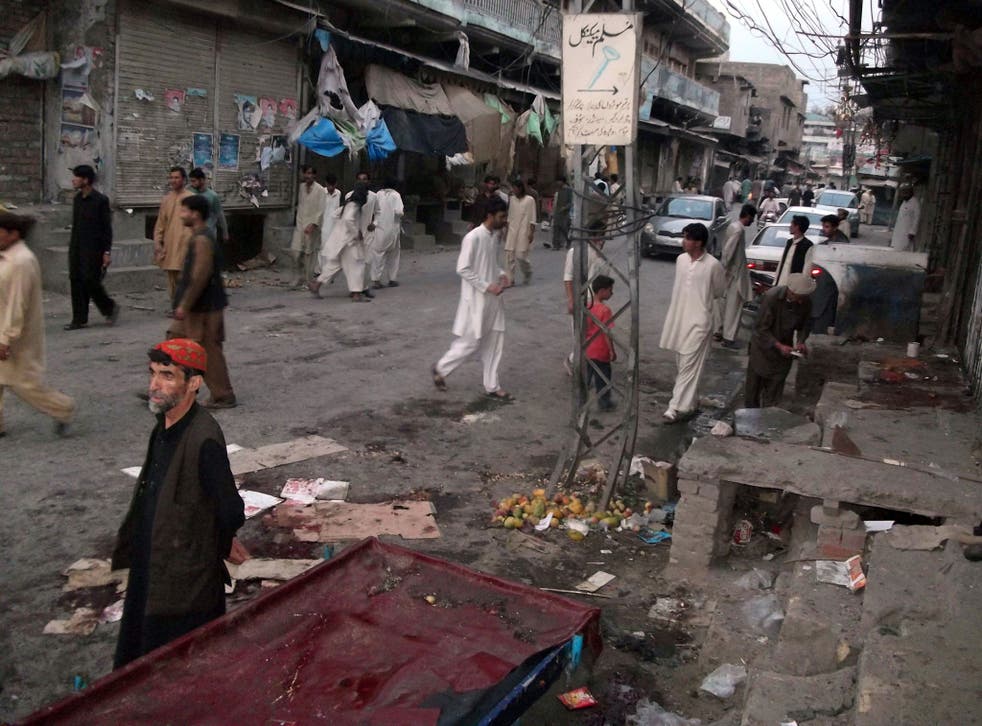 The twin bomb attack which hit a market in a Shi'ite-dominated region of northwest Pakistan killed 57 people, officials said.
Up to 167 people were also wounded in the attack late last night, in the northern town of Parachinar, right on the Afghan border.
It struck as the market was busy ahead of the iftar meal, that breaks the daytime fast during Ramadan.
Police believe one bomb was planted on a motorbike. The second bomb detonated about four minutes later, about 400 yards away from the first, according to government official Javed Ali.
One man, Said Hussain, who was in the area where the second blast struck, reported seeing a teenage boy shout "God is great!" just moments before the explosion.
Hospital official Shabir Hussain said almost all the dead and wounded were Shi'ites. There was no claim of responsibility, but authorities have blamed militant groups belonging to the Sunni Muslim majority for previous gun and bomb attacks against the troubled country's Shi'ite minority.

Shi'ite leader Hamid Ali said:"We demand protection. We request the government to take action against those who routinely kill our people."

A doctor, Zahid Hussain, said the dead bodies quickly overwhelmed Parachinar's main hospital. Late on Friday he said: "We have no place to keep the wounded. Many of them are lying on the hospital floor and on the lawn."
Join our new commenting forum
Join thought-provoking conversations, follow other Independent readers and see their replies