Pakistan braced for Afghan refugee crisis which could see three million cross the border in July
Islamabad fears that political change in Afghanistan will worsen its own humanitarian problems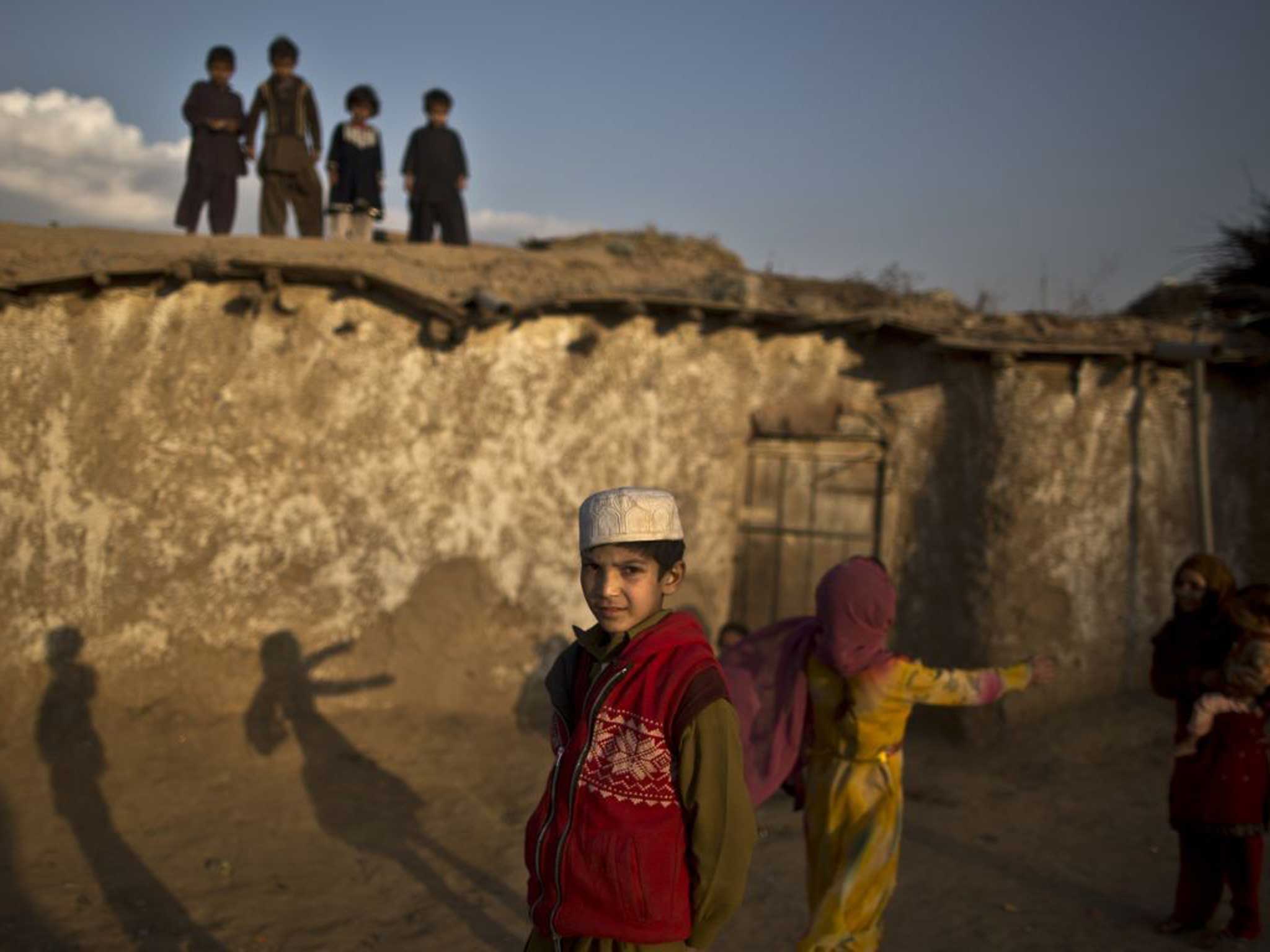 The turmoil that has blighted Afghanistan, particularly over the past 15 years, has forced huge swathes of people out of their homes. Many of them have long since abandoned hope of ever returning.
Now there are increasing fears that the refugee situation will get much worse, with millions more predicted to flee fighting in Afghanistan.
There are an estimated 1.6 million registered Afghan refugees who, having fled conflict in their homeland over the past three decades, now live in slums and – initially makeshift, now permanent – camps in neighbouring Pakistan. Many, like 12-year-old Awal Gul, live in sprawling slums on the outskirts of Islamabad where poor health is caused by stagnant water and a lack of basic amenities. "My land is in Afghanistan, and we have nothing in Pakistan," he told Associated Press this month.
Instead of decreasing, as Pakistani authorities had hoped they might, the numbers of Afghans seeking refuge across the border is now set to dramatically increase. This week, reports emerged that Pakistan was braced for a "worst case scenario" in which an estimated three million refugees would cross from Afghanistan during 20 days in July.
If, as appears increasingly likely, Taliban militants target electoral candidates in the run-up to Afghanistan's presidential polls in April, any resulting instability when President Hamid Karzai steps aside a few months later will produce a new refugee crisis, according to Pakistani authorities. Bloomberg has reported that Pakistan now fears that a military operation to flush out Taliban and al-Qa'ida militants in Waziristan and other border areas could be "too difficult" because of the refugee situation. A further 500,000 refugees could arrive after October or November, predicted Abdul Qadir Baloch, the Pakistani federal minister for states and frontier regions.
Meanwhile, Pakistani authorities this week continued to attempt to repatriate Afghan refugees in camps in Peshawar. At the Mattani Camp, where families had been living for 30 years, some were reportedly allowed to remain nearby because their children were already enrolled at local schools.
Those being sent back to Afghanistan were reportedly given $200 (£120) by the United Nations High Commission for Refugees (UNHCR). Agha Jan, a 65-year-old refugee at the camp, told The Express Tribune that the district administration had convinced the refugees to vacate the camps. "We had been living at the camp for the last 30 years, and residents of the area had always treated us with great love," he said.
The UNHCR said that, of the 1.6 million registered refugees currently in Pakistan, 37 per cent live in 80 refugee camps, of which 79 are located along the border with Afghanistan.
The remainder live in rural and urban areas of Pakistan.
Nawaz Sharif, Pakistan's Prime Minister, began talks last week with the Tehrik-e-Taliban Pakistan (TTP) to end violence that has killed more than 40,000 citizens since 2001. Failure to contain Taliban militants as the US reduces troop levels in Afghanistan risks worsening the world's biggest protracted refugee crisis.
Hasan Askari Rizvi, a Lahore-based security analyst who previously taught at Columbia University in New York, told Bloomberg: "If there is great turmoil in Afghanistan and civil strife escalates, you will have a new wave of refugees."
The UNHCR estimates that it has facilitated the voluntary repatriation of 3.8 million Afghans from Pakistan since March 2002. At the beginning of this month US troop numbers in Afghanistan stood at 34,000. President Karzai has refused to sign a deal that would keep US forces in Afghanistan beyond this year, prompting Washington to look to his successor to seal an accord. However, the Taliban sees the presidential poll as illegitimate and plans to target anyone who tries to cast a ballot, Zabihullah Mujahed, a spokesman for the group, said this week. "Anyone who is a candidate, who supports a candidate and who votes for a candidate will be our target," he said.
Instability in Afghanistan may prompt people to leave the country, particularly for Pakistan, said Islamuddin Jurat, a spokesman for Afghanistan's Ministry of Refugees and Repatriations. "Pakistan is considered by Afghans as the main country to head to," Mr Jurat said. "It could be possible in a high-emergency situation, after coalition troops withdraw, that millions of people will leave Afghanistan to [travel to] Pakistan."
"None would choose to be a refugee," declared an editorial in the English-language Afghanistan Times earlier this week, "but those who become refugees through inevitabilities need to be treated humanely and their fundamental rights ensured and protected. While every refugee's story is different and their challenges personal, they all share a common thread of uncommon courage."
Join our commenting forum
Join thought-provoking conversations, follow other Independent readers and see their replies