Police arrest men for marching girl naked through village in Pakistan
Attack takes place after group decide to punish girl for the actions of her brother several years earlier, authorities say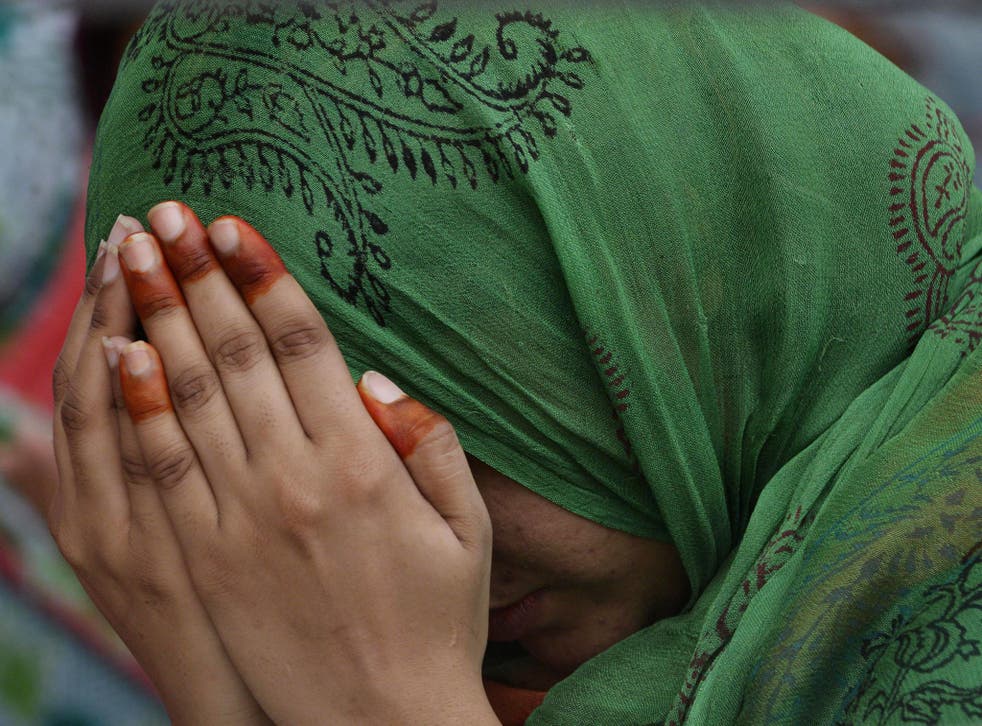 Police in Pakistan have arrested eight men on suspicion of marching a naked teenager through her village in revenge for her brother allegedly damaging their family "honour".
According to officers in Dera Ismail Khan, in the northwestern Khyber Paktunkhwa province, the men assaulted and humiliated the 16-year-old in retaliation for her brother having a romantic relationship with a girl from their family outside marriage three years earlier.
The incident is believed to have occurred during the morning of 27 October when the girl was fetching water. She was set upon by the men, stripped naked and dragged along the ground before being made to walk around the village for an hour, police said.
The local village council is believed to have originally fined the boy's family R250,000 (£1,800) in relation to the original incident but the men then decided to punish his sister.
The case is one of a growing number to emerge in Pakistan where people use the female members of a family to inflict retribution on men.
These actions are often sanctioned, or even ordered, by local village councils, called panchayat or jirga, which bypass the official judicial system to impose tribal punishments on innocent girls and women for their male relatives' actions.
It is thought that hundreds of women are murdered every year when these village councils sanction "honour killings", The Guardian reported.
In July, an all-male village council near Multan in the neighbouring Punjab province sentenced a 17-year-old girl to be raped after her brother allegedly carried out a sexual assault against another woman.
World news in pictures

Show all 50
Samar Minullah told the paper: "Unfortunately, despite pro-women legislation we see that in remote areas women are still being bartered as inanimate objects.
"We consider girls or women as the honour of a home or a community, yet we dishonour them, barter them and hand them in compensation to end disputes? This is not only illegal but un-Islamic too".
She praised the police for taking action and arresting the men but warned that the girl will still face a lifetime of stigma.
But Pakistan Today reported that the authorities were initially reluctant to investigate the case and only arrested the men after the girl made several trips to the police station.
Eight men have been arrested so far but the ringleader is still thought to be on the run.
Following the death of social media star Qandeel Baloch in July last year, Pakistan has been gripped by a debate on the treatment of women in the country.
Earlier this year the government passed new laws specifically targeting "honour killings" after Baloch's brother admitted strangling her for "dishonouring" the family name with provocative social media posts and outspoken support for women's rights.
But her father, Muhammad Azeem, has since claimed she was killed by her cousin on the orders of cleric Mufti Abdul Qavi after she humiliated him by posting online pictures of her flirting with him.