Pakistan Prime Minister Nawaz Sharif resigns after Supreme Court disqualifies him over corruption charges
Investigative panel claims his family was unable to account for its vast wealth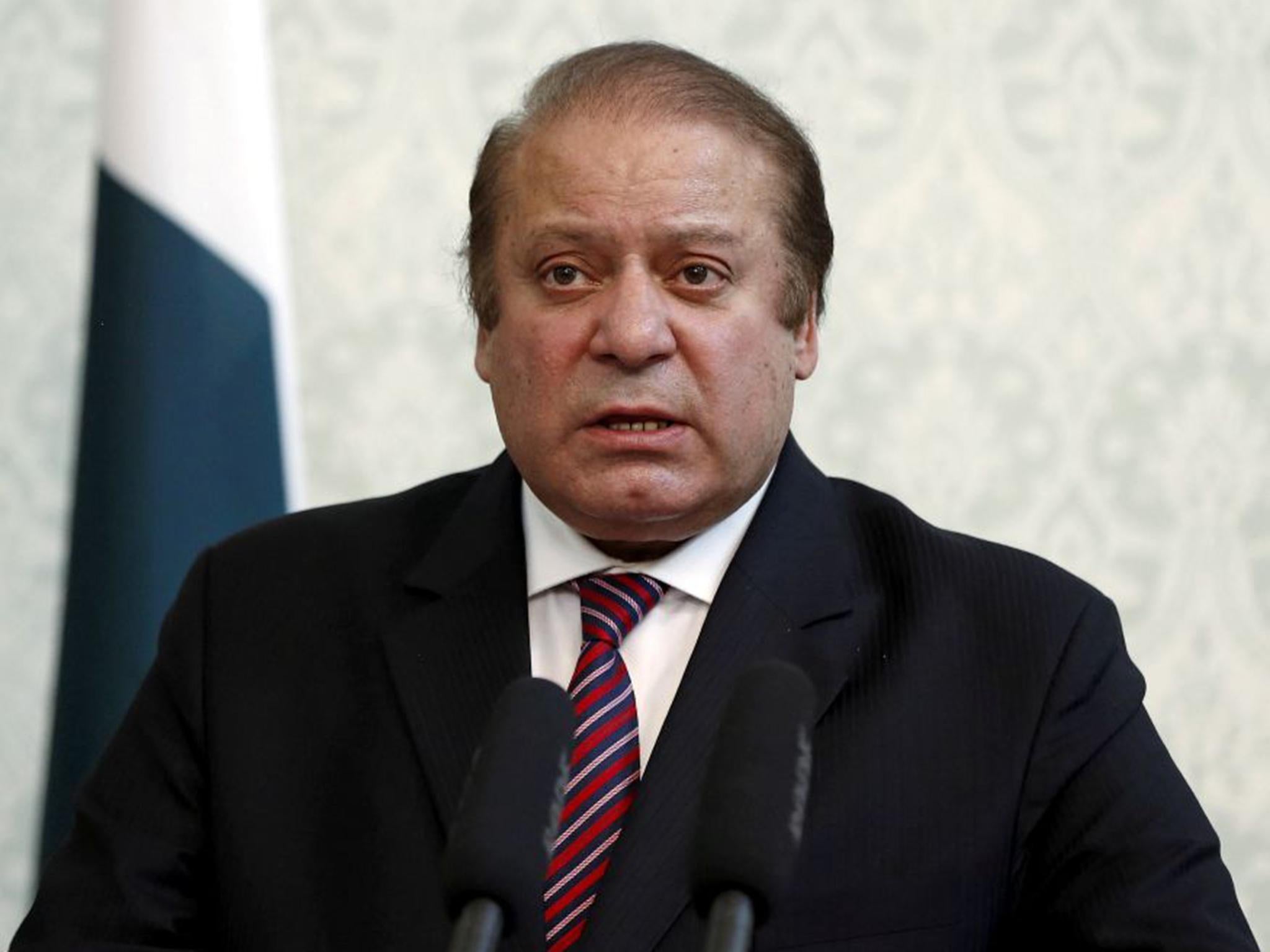 Pakistan Prime Minister Nawaz Sharif has resigned from his post, his office has said.
The resignation comes hours after the country's Supreme Court disqualified him over corruption claims against his family's wealth.
The court said Mr Sharif was not fit to hold office and ordered a criminal investigation into him and his family after they could not account for the Sharifs' vast wealth.
A spokesman for Mr Sharif said the premier had stepped down despite having reservations about the court order.
The statement claimed justice had not been done, but the Prime Minister stepped down to show his respect for the judiciary and rule of law.
The verdict, delivered by a five-member supreme court, comes after the Panama Papers leak documented the involvement of Mr Sharif's children in the purchase of high-end London properties through offshore companies.
"He is no more eligible to be an honest member of the parliament, and he ceases to be holding the office of prime minister," Judge Ejaz Afzal Khan said in court.
Mr Sharif, 67, has denied any wrongdoing and has claimed the investigation is biased and inaccurate. His allies have alleged this is just a conspiracy to unseat him.
He is currently in his third stint as Prime Minister and his previous two periods in power were also cut short.
Mr Sharif faced a military coup in 1999 but came back from exile to win the 2013 general election.
World news in pictures
Show all 50
He is not the only high-profile politician to be disqualified after the investigation. The Supreme Court has also reportedly punished finance minister Ishaq Dar.
Mr Dar, who was Mr Sharif's former accountant, had submitted documents to the court about how the Sharif family obtained their wealth that included a portfolio of upscale London properties.
Join our commenting forum
Join thought-provoking conversations, follow other Independent readers and see their replies