Pakistani fighter jets bomb Taliban hideouts and kill 25, after string of attacks
Residents claim that civillians were among those who died
Kashmira Gander
Tuesday 21 January 2014 10:44 Comments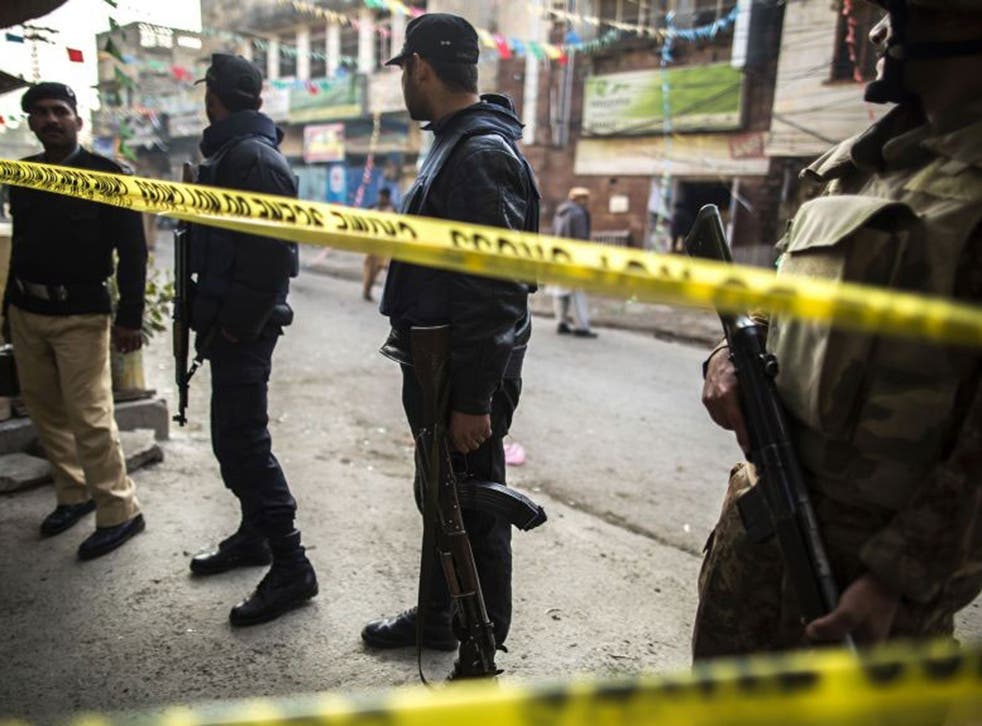 Pakistani fighter jets have bombed suspected Taliban hideouts overnight in North Waziristan, and killed 25 militants.
The strikes on the Afghan border follow a string of attacks against security forces in the country.
An unnamed military official confirmed the deaths, but at least two residents in the area said that civilians were also among those killed.
"Can you hear the noise of the gunships? They are just over our heads," Haji Jamaludin, a local resident said.
"Everyone in the village is running around with children and women looking for a safe place to hide."
Locals also reported that some people had slept in the open at night amid fears that their homes might be hit.


The attack was the first time the military has used aerial strikes in the region since a ceasefire agreement was made with Taliban chiefs in 2007.
The attack was made after 26 troops died on Sunday when a bomb planted in a vehicle exploded in the north-western frontier region.
On Monday, a suicide bomber killed 13 people at an army base in Rawalpindi.
Increasing pressure is being put on Prime Minister Nawaz Sharif to take tougher action against the Taliban following the attacks.
Mr Sharif announced on Sunday that he would be cancelling his trip to the World Economic Forum in Davos following the attacks.
No meaningful talks have taken place between the Government at the Taliban in years. The death of Taliban chief Hakimullah Mehsud in a November drone strike has further enraged the Taliban, with its new leader, Mullah Fazlullah, vowing to step up his campaign against the army.
Additional reporting by Reuters and Associated Press
Register for free to continue reading
Registration is a free and easy way to support our truly independent journalism
By registering, you will also enjoy limited access to Premium articles, exclusive newsletters, commenting, and virtual events with our leading journalists
Already have an account? sign in
Join our new commenting forum
Join thought-provoking conversations, follow other Independent readers and see their replies