Pakistani gang rape victim Amina Bibi dies after setting herself on fire
Eighteen-year-old victim died after pouring petrol over herself when one of her alleged attackers was released by police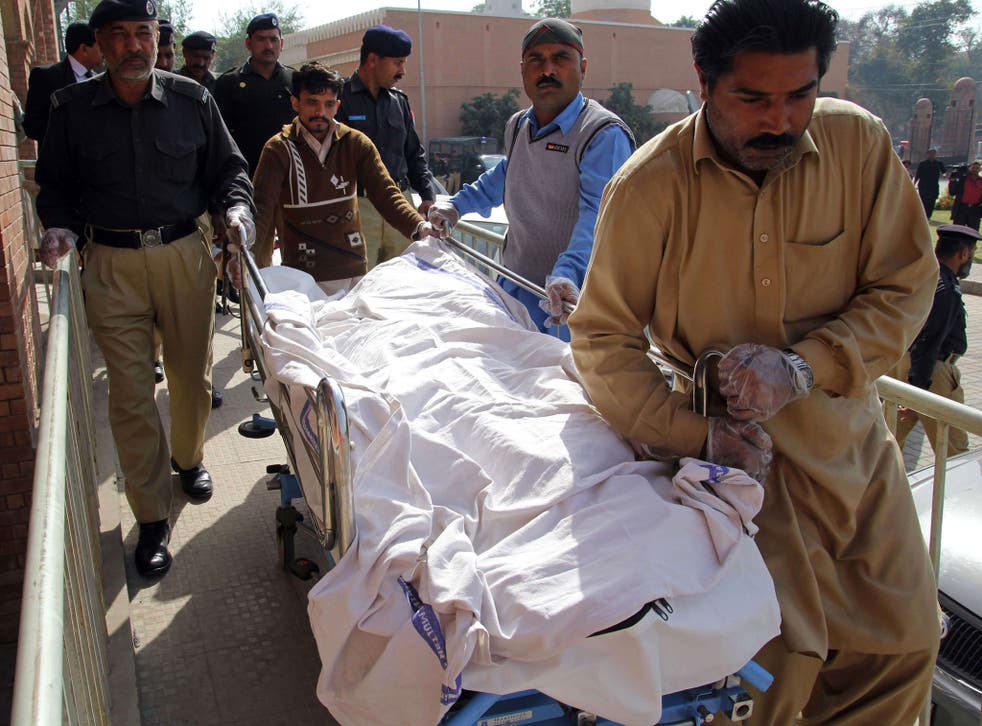 An 18-year-old Pakistani victim of gang rape who set herself on fire after one of the suspects accused of attacking her was released by police has died, her brother has said.
Student Amina Bibi was raped by five men as she walked home from her college on 5 January.
Amina doused herself with petrol on Thursday outside a police station near the city of Muzaffargarh, in Pakistan's eastern province of Punjab.
"She was under our treatment but she succumbed to her wounds on Friday morning," Muhammad Usman, a local doctor, told the Reuters news agency.
Her brother said the decision by police to release the main suspect had been too much for Bibi to cope with.
"She was already depressed after going through the trauma, but after the release of the accused, she lost all hope of getting justice and set herself on fire," Ghulam Shabir said.
"I was with her on 5 January when five men kidnapped her at gunpoint and took her away," he said. "I couldn't do anything because they were armed."
Senior police officer Chaudhry Asghar said Rana Zulfiqar, the investigation officer on the case, has been suspended and placed in detention.
"It seems the case had not been properly investigated," he said, adding that the case would now be revisited.
The Human Rights Commission of Pakistan said they were "pained beyond words" at Amina's death.
In a statement, they said: "The fact that the girl set herself ablaze outside the police station later the same day, two months after she was raped by four men, leads to only one conclusion: she had become convinced that she would not get justice.
"It is sad and symbolic in equal measure that only a week after celebrating International Women's Day with such fanfare, the justice system and the state have let a woman down so brazenly.
"It will make little difference to the girl that the main accused was rearrested along with the investigating officer later on Thursday. Unfortunately, this tragic incident would only discourage victims of sexual violence from trying to get justice."
Join our new commenting forum
Join thought-provoking conversations, follow other Independent readers and see their replies