Five Jewish teenagers arrested after Palestinian woman stoned to death in West Bank
Mother of five Aisha Rabi struck on the head as she rode in car with husband and two daughters near settlement of Rehelim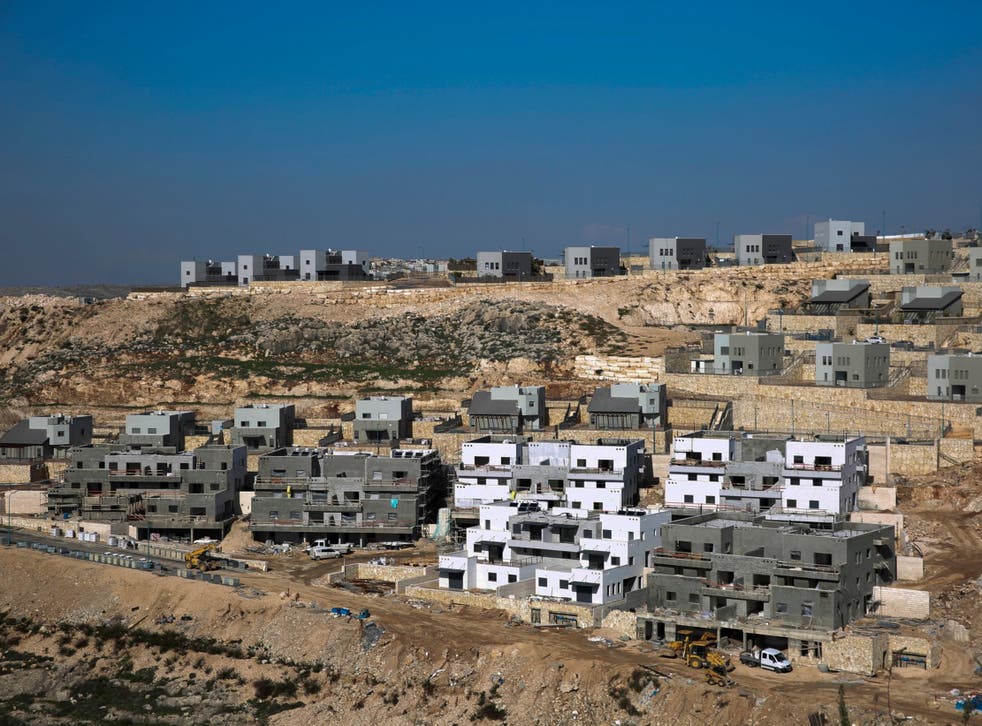 Several Jewish teenagers have been arrested in connection with the fatal stoning of a Palestinian woman in the West Bank, Israel's internal security agency said.
The agency, the Shin Bet, said in a statement that the suspects, who were not identified because they are minors, were under investigation for "grave terrorism offences, including murder".
The Palestinian woman, Aisha Rabi, who was in her 40s, was struck in the head by a stone as she rode in a car with her husband and two daughters near the settlement of Rehelim, in the occupied West Bank, on the night of 12 October.
Her husband, Yaqoub Rabi, who was driving, said at the time that he believed the culprits were Jewish settlers and that he had heard them speaking Hebrew.
The Shin Bet said Aisha Rabi was the mother of nine children.
The five suspects are students of Pri Haaretz, a yeshiva high school for Orthodox boys in Rehelim, according to authorities.
The morning after the Friday night attack, the Shin Bet said, activists set out by car from the settlement of Yitzhar for Rehelim, where they briefed the students on how to prepare for, and deal with, Shin Bet interrogations.
That journey would have aroused suspicion, officials said, since driving on the Sabbath is generally forbidden for observant Jews, and Yitzhar is a religious settlement.
Lawyers representing three of the detained minors, who were arrested a week ago, were first granted access to them at around midnight on Saturday.
"As we have asserted from the start, our clients are not connected in any way to the case," the lawyers said in a statement after the visit, adding that the Shin Bet had no evidence connecting the suspects to the act.
Support free-thinking journalism and attend Independent events
"Our clients underwent trying days and suffered the extremely inappropriate conduct of the Shin Bet interrogators," said the three lawyers, Adi Keidar and Nati Rom of the right-wing legal aid organisation Honenu, and Itamar Ben Gvir.
There has been speculation that the students suspected of throwing stones at cars were taking revenge for an attack a week earlier, when a Palestinian gunman fatally shot two Israeli workers in an Israeli-run factory in the West Bank.
New York Times
Join our new commenting forum
Join thought-provoking conversations, follow other Independent readers and see their replies