Pangolins still under threat despite China ban on eating wild animals amid coronavirus outbreak, campaigners say
Animal's scales are used to make medicine, while their meat is considered a delicacy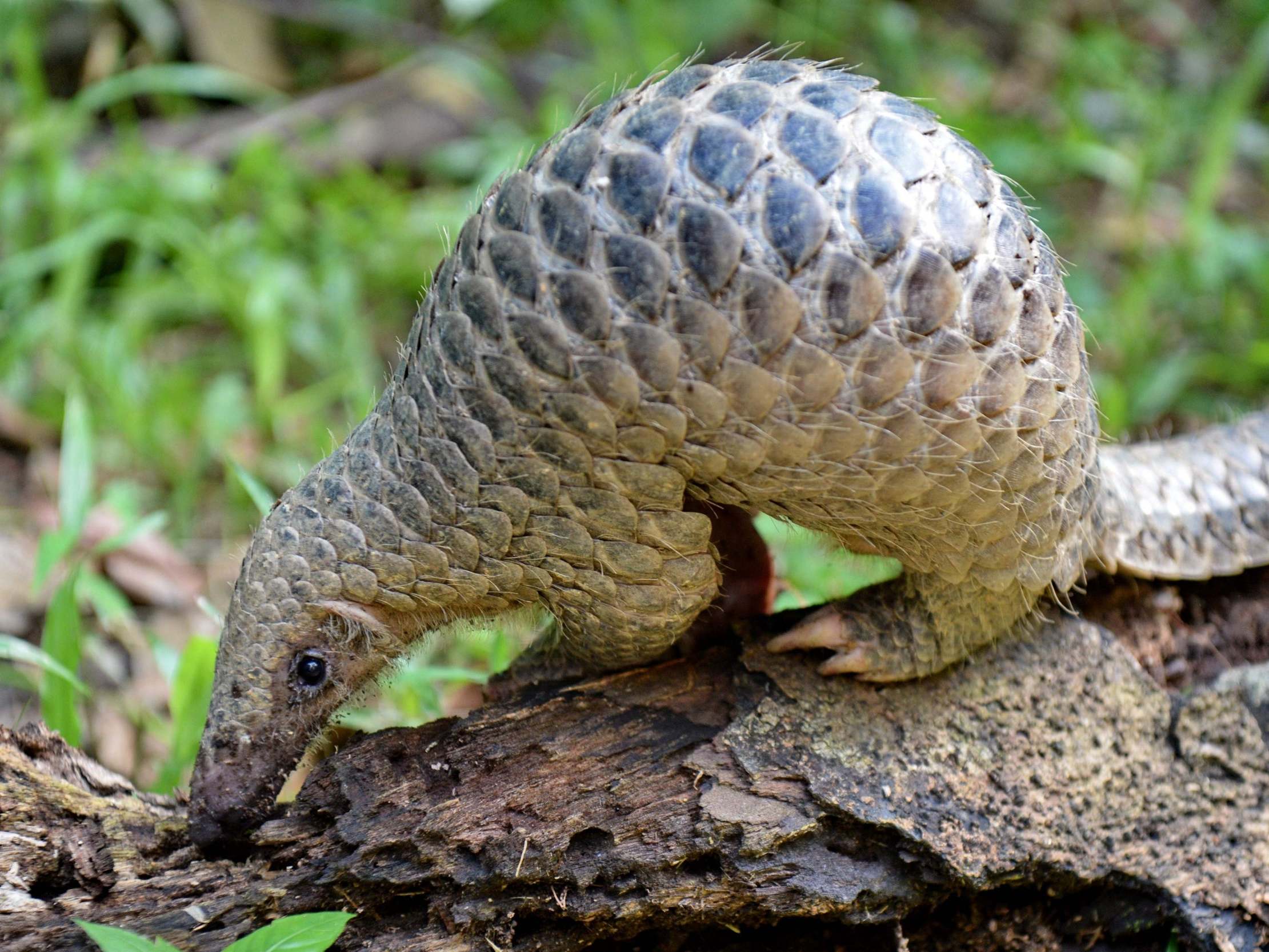 The endangered pangolin species remain under threat in China despite a clampdown on eating wild animals amid the coronavirus outbreak, campaigners have warned.
Consumption of the animal has been made illegal in a country where pangolin meat is considered a delicacy, as authorities work to contain the spread of the deadly virus believed to have originated in a seafood market in Wuhan.
The Chinese pangolin — which is considered critically endangered — has been included in the ban on eating all wildlife.
However, campaigners have warned that the consumption of the scaly mammals is not the "main threat" to the species.
Dr Teresa Telecky, vice president of wildlife for animal welfare NGO Humane Society International, told The Independent: "While pangolins are consumed for their meat as a delicacy, their scales are consumed as medicine."
Pangolins: 8 things you didn't know about these 'scaly anteaters'
Show all 8
She said: "While the new ban should stop the eating of pangolins, it will not stop the farming and trade of pangolin scales, which is the main threat to the eight species of pangolins."
Dr Telecky said it was "unclear" how the consumption ban would affect the animals, whose population is decreasing across China, according to the IUCN.
Chinese researchers have linked pangolins to the spread of the new coronavirus, which has infected nearly 80,000 people to date.
However, their claim has been challenged by other scientists across the globe.
Pangolins are a protected species in China, and laws already restricted their trade before the new ban on the trade of all wild animals for consumption.
However, they remain in high demand across the country, where they are traded on the black market.
China announced a clampdown on its citizens eating wild animals — including badgers, turtles and pangolins — last week, as the country battles its coronavirus outbreak.
Dr Telecky from HSI said: "We welcome China's ban on consumption of wild animals as food as it will save hundreds of thousands of animals each year from cruel treatment in this trade, assuming the ban is strongly implemented and enforced."
Additional reporting by Reuters
Join our commenting forum
Join thought-provoking conversations, follow other Independent readers and see their replies