Paralysed Saudi Arabian man's tweet asking for someone to visit him in hospital becomes most retweeted message in Saudi Arabian Twitter history
Hundreds of visitors cue outside of Riyadh hospital to get a chance to meet Ibrahim, the latest social media star
Jack Simpson Comments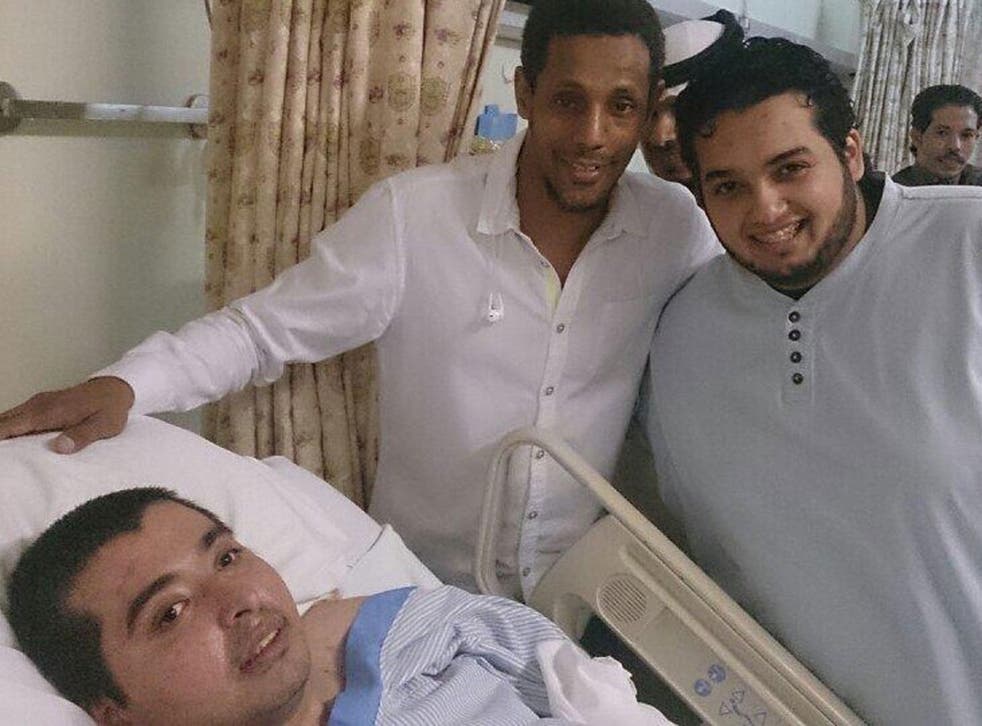 For Ibrahim, life was bleak.
Bedbound and paralyzed as the result of a car accident over half a year ago, he had not had a visitor from his family in months and was in desperate need of life-changing surgery that the Saudi Arabian could not afford.
Alone and isolated, there was not too much joy in Ibrahim's life.
That was until he posted a tweet aimed at encouraging one of the few followers he had to come and visit as he lay paralysed in his bed.
With his tweet he hoped that at least one sympathetic person might hear his call and provide some much craved company for him.
What he did not expect was the social media storm that it would create.
Within one day Ibrahim's tweet became the most retweeted message in Saudi Arabia's Twitter history.
The hashtag #VisitIbrahim circulated through social media circles and within just 24 hours it had been retweeted over 200,000 times.
Not only that, but Ibrahim got a lot more than he bargained for when hundreds of people from all over Saudi Arabia came to visit him.
Clutching flowers, pizza and other gifts there were cues of hundreds of people outside the King Khalid University Hospital in the country's capital Riyadh, all with the aim of meeting Saudi's latest social media star.
The hospital became so busy that its officials had to put a temporary ban on all of its visitors as the number of people in the building was affecting the work of its staff.
Yet Ibrahim did not only benefit from the tweet in terms of footfall and flowers, so compelled were the Saudi Twitter community by Ibrahim's story that they contributed financially towards the life-changing surgery Ibrahim dreamed of.
The surgery which would cost $130,000 and involve Ibrahim travelling to Germany was quickly covered by the generous donors from the oil rich middle-eastern country.
Pictures showing visitors posing, talking to and even feeding the paralyzed man were posted on Twitter.
It is now hoped a trip to Germany can be organised soon so that that Ibrahim can get the surgery he is so in need of.
Register for free to continue reading
Registration is a free and easy way to support our truly independent journalism
By registering, you will also enjoy limited access to Premium articles, exclusive newsletters, commenting, and virtual events with our leading journalists
Already have an account? sign in
Join our new commenting forum
Join thought-provoking conversations, follow other Independent readers and see their replies